Minister for Environmental Protection and Natural Resources of Ukraine: "557 deposits of valuable minerals are currently under the rf"
Ruslan Strilets speaks on the environmental damage from the war, methods of assessing losses, monitoring hazardous pollution, and forestry management digitisation.
Armed conflicts have a negative impact on the environment of any country, and the Ukrainian environment is no exception. Shelling of forests, terrestrial and river-marine ecosystems, industrial facilities, transportation infrastructure, and buildings, as well as the destruction of water supply, sewage, and waste management systems, provoke widespread and significant damage with long-term consequences for the environment. Unfortunately, the war in Ukraine continues, and soil and waterway pollution, among other things, cause serious concern every day. The environmental damage inflicted on Ukraine is immense, from shelling chemical plants to forests burned by russian missiles.
Mind discussed this layer of problems, as well as the possibility of collecting reparations from russia for environmental damage, the support of the international community, cooperation with foreign partners in the field of environmental protection, and new measures to combat the de-shadowing of the timber market in wartime with Ruslan Strilets, Minister of Environmental Protection and Natural Resources.
On the scale of losses of natural resources during the war
– How has the war affected the ecology and environment in Ukraine? How many hectares of forests have been burned, how much soil has been damaged, and what percentage of biodiversity has been reduced? In general, what damage has been inflicted on the environment due to prolonged military actions?
– We update the data regarding the damage to our environment caused by the war on a weekly basis. We also actively collaborate with international partners and communicate with them about this information. We engage with the European Commission, and I am in constant contact with environment ministers from other countries. Recently, I had an online meeting with Petr Hladik, the Minister of Environment of the Czech Republic.
Regarding the total environmental losses, they currently amount to $53.2 billion (nearly 2 trillion UAH). Nearly half of these losses are calculated based on emissions into the atmosphere (burning oil depots, forests, emissions from military movements in the early months of the war, including in the Kyiv Oblast and the Chornobyl Zone). In second place are damages to the soil (11.9 billion UAH), followed by water resources ($1.5 billion / 59 billion UAH). As for water resources, damages of over $410 million result from the capture of hydraulic structures of the North Crimean Canal.
Indeed, we affirm that the russians are stealing Ukrainian water today, effectively diverting it through this canal. And every cubic metre of water they release from the Kakhovka Reservoir for their purposes represents potential losses for Ukraine.
There is a stereotype that Ukraine has abundant water because of the Dnipro River, but statistics tell a different story. Therefore, the loss of every cubic metre of water is a threat.
– When discussing the environmental damage from the war, forest resources are most frequently mentioned. Is that justified?
– Unfortunately, yes.
Throughout the war, almost one-third of Ukrainian forests have been affected in one way or another by military actions. The total amount of inflicted damage is likely, not final, amounting to over $500 million (20 billion UAH). It involves not only burned forests but also damage caused by rocket debris and trenches dug by the russians in the forests.
We calculate greenhouse gas emissions and understand that as of now, more than 33 million tonnes of additional CO2 emissions have been caused by the war. Yes, these are the greenhouse gases and climate change that are talked about by all European countries today.
Furthermore, we have created a registry of environmental damage caused by the military actions of the russian federation, which is verified through the EcoSystem – EcoThreat module.
– What else do you consider in assessing the losses?
– Currently, 557 deposits of valuable minerals are under occupation by russia. According to our calculations, their value is 5.086 trillion UAH.
Unfortunately, due to the lack of physical access to these sites, it is currently impossible to accurately determine the complete information regarding the exploitation of deposits in the temporarily occupied territories.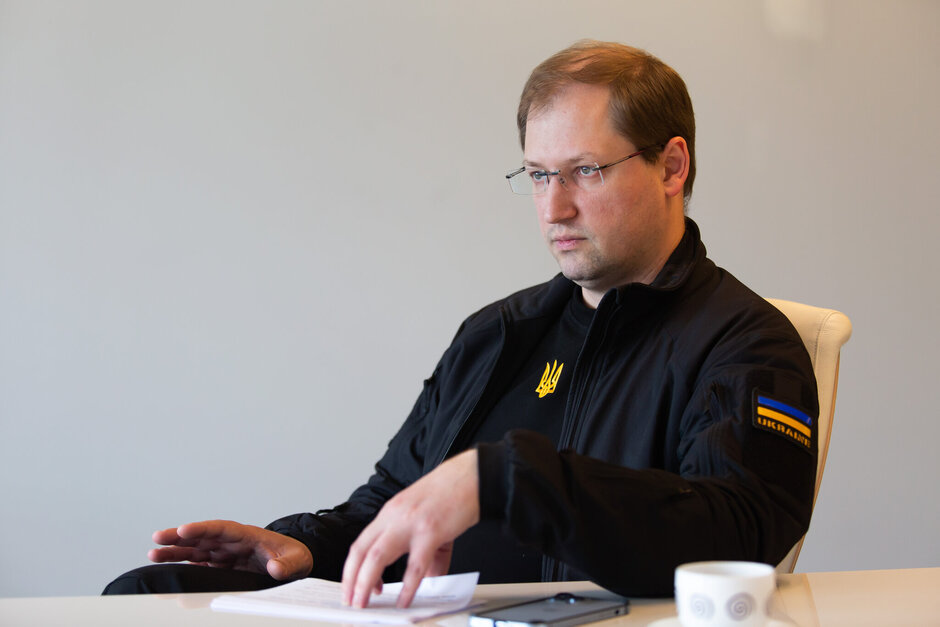 Over 900 different objects of nature reserves, covering an area of over 1 million hectares, have been affected by the war.
In total, the war has impacted 160 territories, spanning 3 million ha, which makes one-third of Ukraine's territory. In areas where the occupiers were present and attempted to impose their 'russian world', significant damages and losses remain, even to the living nature. Therefore, one-third of the country's territory, where the enemy was present, has had an impact on the environment in all aspects, such as atmospheric emissions and soil pollution.
Furthermore, Ukraine is currently one of the most heavily mined countries globally, with approximately 30% of its territory contaminated by mines. Demining will take more than a decade, as it is a challenging but necessary process. In 2022, we witnessed cases of forest fires caused by animals encountering mined objects during the de-occupation of parts of the Kyiv and Chernigiv oblasts. These explosions led to wildfires. Therefore, the sooner we undertake demining efforts in forested areas and nature reserve sites, the more natural resources we will preserve.
In the future, one of our most crucial and challenging tasks, besides demining, is to determine the extent of contamination in the soil (identifying pollutants and deciding what to do about them).
Prior to the full-scale invasion of Ukraine, there was an ongoing Czech project to detect persistent organic pollutants in the soil. It focuses on polychlorinated biphenyls (PCBs), which were added to transformer oils during the Soviet era to enhance their quality. Currently, we are in negotiations to modify/transform the objectives of this project. With the help of Czech equipment (after the de-occupation and demining of territories), we aim to conduct research on how many harmful substances have entered the soil, their toxicity levels, and how they could potentially affect the future use of specific territories. I am confident that high pollution levels will be found in the Donetsk and Lugansk oblasts. However, we can only carry out these studies after achieving victory.
– In an interview with a Canadian TV channel, you mentioned that certain ecosystems in Ukraine have been permanently lost due to the war. Which territories will never be able to be restored and why?
– I was referring to certain areas with burnt relic trees and wetland landscapes that were traversed by heavy machinery, disrupting the ecological balance. And also, meadows and floodplains that were preserved in their natural state in the Kherson, Donetsk, and Lugansk oblasts, as well as the Holy Mountains National Nature Park (where 80% of pine forests were completely burned). These natural 'gems' took centuries to form, so effectively, we have lost them forever. Even if we attempt to restore everything, it cannot be done exactly as nature created it.
On losses in protected areas
– How many of our nature reserves have been affected by the war to date, and what are the plans for restoration?
– Currently, 514 objects of the nature reserve system, covering a total area of 800,000 ha, have been occupied. Sixteen Ramsar (wetland) grounds, spanning over 600,000 ha, are at risk of destruction. Eighty-two territories of the Emerald Network remain under occupation.
– At the end of March, Ukraine appealed to international nature conservation conventions to recognize russia's actions on the occupied nature reserve territories in Kherson oblast (Askania-Nova Biosphere Reserve) and Dzharylgak National Nature Park as illegal. What has been the international community's response?
– Regarding Askania-Nova and Dzharylgak National Nature Park, we received information that the enemy started hunting and exporting animals from these reserve sites. Therefore, our task is to expedite the process of recognizing the russians' criminal actions there. We want each participating country in the Bern Convention, Ramsar Convention, Bonn Convention, International Union for Conservation of Nature, and CITES Secretariat to make the appropriate political statement.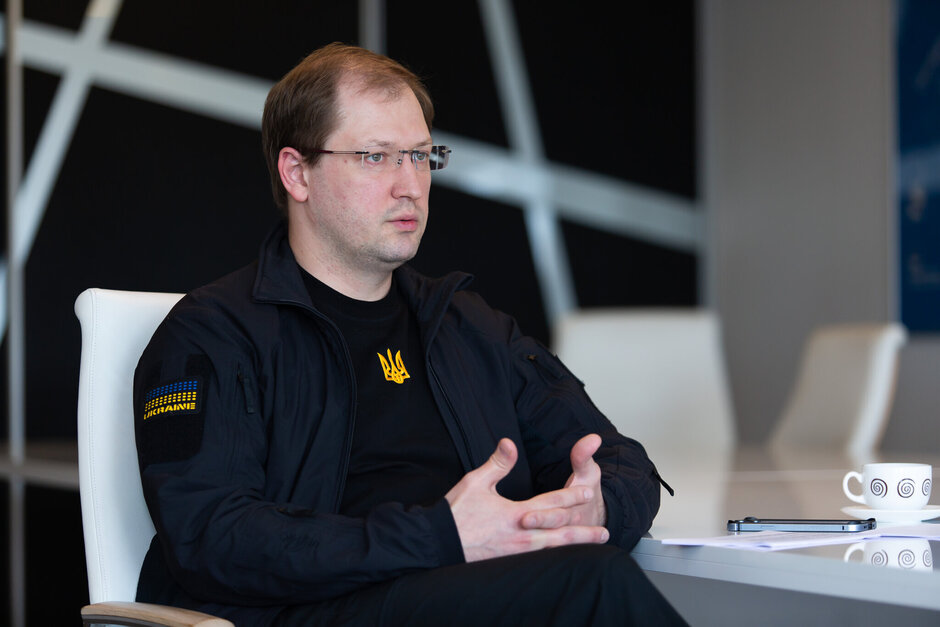 The process of recognition or condemnation of russia's actions is a political process, and we have taken the first step. I have signed the relevant letters, and we have sent them to the secretariats of these conventions and agreements. Since many countries are participants in various nature conservation conventions and agreements, and many decisions are made by consensus, consultations will take place over a certain period.
Our representatives participate in almost all international events related to the environment (23 conventions and agreements). I am confident that each of these conventions, upon receiving our appeal and supporting evidence, will make a decision that will undoubtedly be against russia, leading to condemnation and future sanctions. Unfortunately, conventions are not the bodies that can convict or hold someone accountable. However, they can make political decisions. Over the past year and a half, we have received unprecedented support for Ukraine from nearly all civilised nations worldwide, along with unprecedented decisions in our favour. Because everyone understands whose side the truth is on, and that it was the russians who came to our home, not the other way around.
Has the demand for excessive timber logging increased due to the war?
– Can it be said that timber gathering has significantly increased in Ukraine due to the mass production of fortifications?
– Supplies are provided strictly within the approved limits for the respective year. I know that forestry enterprises provided assistance to the Armed Forces of Ukraine and local self-government bodies in 2022 for an amount of nearly 1 billion UAH. This included the supply of timber for fortification structures and fuelwood. Additionally, a significant amount of timber was already procured through local funds or funds allocated and used for the needs of the Armed Forces. Therefore, it cannot be said that anyone illegally harvested specific volumes of timber for fortifications. There are no forced losses of timber in this regard. Generally, each year there is a certain volume of timber harvested by the branches of the Forests of Ukraine State Enterprise. The timber harvesting from all types of logging in 2021 amounted to 14.9 million m³, and in 2022, it was 13.5 million m³ (1.4 million m³ less).
– So, there are no excessive timber loggings?
– It is impossible to log more or less timber. Foresters operate strictly within the framework of forest management plans and established limits. If they have a logging plan where it is allowed, they operate within the scope of that plan. And in many cases, the timber used in oblasts or areas close to combat zones was not sourced from those regions but from areas where there were corresponding reserves and logistical support was feasible.
Even when there was a narrative in September 2022 that all the forests would be "chopped down for firewood" because people needed something to burn in winter, I made public statements multiple times that we would not allow the forests to be "chopped down for firewood." Since April 2022, our ministry, in cooperation with the State Forest Resources Agency, began preparations for the autumn-winter season, and we knew how much timber we had, and how much firewood was in warehouses because by that time we already had an electronic timber accounting system in place.
Therefore, it cannot be stated that there were excessive loggings or any shortages. Even during the harshest winter season (when the demand for fuelwood was significantly higher than before), there were nearly 150,000 m³ of fuelwood left in warehouses throughout Ukraine. So, there was no shortage. Whenever someone mentioned it, it was an artificial information campaign.
On reparations for environmental crimes
– Tell us about the process of assessing the damage caused by russia to the environment and Ukraine's plans to receive compensation for the losses. How do you intend to pursue reparations for ecological crimes and restore the destroyed environment (where exactly will Ukraine file lawsuits)?
– The collection of reparations is the work not only of our ministry. It is a question that all state institutions are currently addressing. From the first days of the war, we started calculating the environmental damage, which is directly done by the State Environmental Inspection through the EcoThreat application developed by us. The ministry's task is to develop and approve methodologies that no one even thought about before February 24, 2022. These methodologies were developed in a matter of months, and the State Environmental Inspection has already conducted certain calculations of the losses based on them.
I am confident that these figures will increase every day because the war is not over yet, and we will continue to record the losses in newly liberated territories. Furthermore, what has already been recorded will be recalculated.
Currently, we have an internal register of eco-crimes, which includes over 2,300 documented cases. The materials are being handed over to law enforcement agencies and the Office of the Prosecutor General of Ukraine. It is then the task of law enforcement officers to build criminal cases based on them and engage the legal mechanism.
Recently, the United for Justice conference was held in Lviv, organised by the Office of the Prosecutor General. One of the panels was dedicated to crimes against the environment. Prosecutor General Andriy Kostin made a statement that an office of the International Criminal Court (ICC) will be opened in Ukraine. Therefore, we will be able to obtain international verification of the documented crimes and damages. If the ICC office effectively cooperates with the Office of the Prosecutor General of Ukraine, we can potentially talk about pilot cases already this year. We are currently working together on a presentation where we will reveal the details.
The latest similar cases we know of are related to the Iraq War in Kuwait in 1990. In that case, it took over 10 years to calculate the environmental damage, and reparations were being paid until 2020. Understandably, the value of money depreciates over 20 years. Therefore, our task is to work on all models and compensate for the damages as efficiently and quickly as possible today, rather than waiting for 20 years for reparations to be paid and cases to be proven.
On the innovations in forest management reform
– Tell about the forest management reform and the role of Forests of Ukraine State Specialised Enterprise, which was established by the government in September 2022. What effects and prospects are expected from it?
– 73% of Ukraine's forests are part of the forest fund that is under the authority of the State Forest Resources Agency of Ukraine and corresponding state enterprises (currently, it is only Forests of Ukraine SE). The remaining 27% belongs to other forest users (such as the military, municipal entities, and nature reserves).
In fact, as early as the end of 2021, the Ukrainian government approved the State Forest Management Strategy of Ukraine until 2035.
It aims to create a unified Forests of Ukraine State Enterprise, which should be 100% state-owned and eventually become a public joint-stock company (similar to Naftogaz and Nadra Ukraine), allowing it to attract investments while keeping natural resources under state ownership.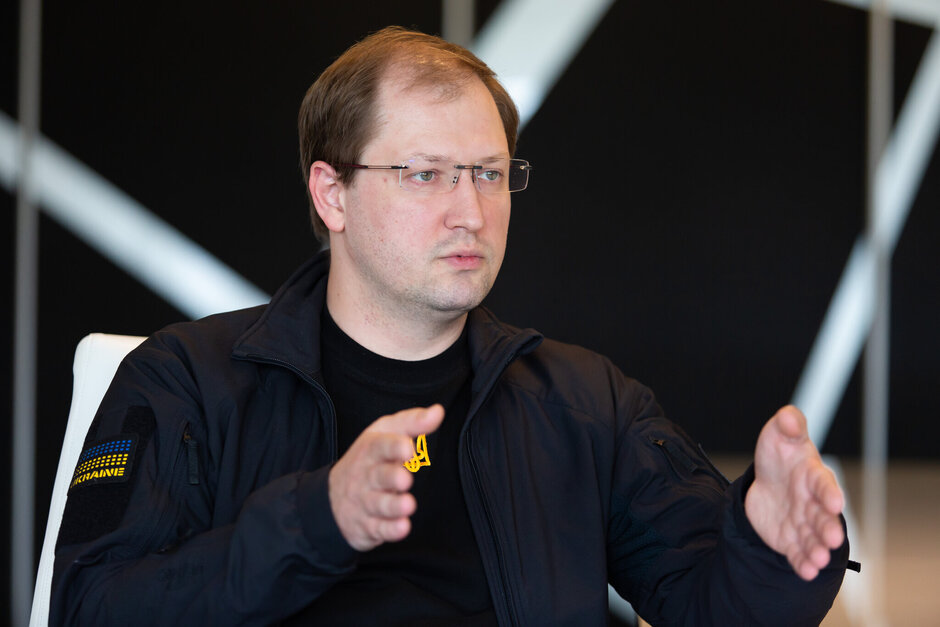 As of now, the reform has reached the stage where we have a single-state enterprise, which is undoubtedly a step in the right direction. Previously, there were over 350 such state enterprises, which were then consolidated into 156. In other words, 156 state enterprises individually negotiated contracts with anyone interested in purchasing timber.
It was nearly impossible to track the transparency of the process and the extent to which the contracts aligned with the actual shipments. Large investing companies, such as IKEA, who wanted to enter Ukraine, couldn't do so because they required a diverse range of timber for their production, and they would have had to deal with 156 different enterprises, sign various contracts, and face the corruption issues reported by the media. Forests of Ukraine unified SE, which exclusively sells all timber through electronic auctions, ensures that any major investor no longer needs to deal with 156 entities to enter into contracts.
The next aspect is the digitisation of the forest. Have you heard of our product, Ecosystem, through which we already provide e-services that used to carry certain corruption risks? Our goal is to transition almost all services to an online mode by the end of this year. And not just in a paperless format, but some services will be people-less.
For example, waste declarations no longer require direct interaction with officials. Businesses communicate solely through an electronic module: their submissions are automatically registered, and responses are received. This eliminates the risk of corruption. I strive for all environmental services to be provided in this manner.
We have electronic timber accounting, which allows us to track where and which timber is harvested and where it is shipped. On May 12, 2023, the government approved a resolution on electronic timber permits. This primary document grants the right to harvest specific trees. Previously, it was issued in paper form by the State Forest Resources Agency and local administrative service centres, but we understand the reality of how it was actually being done.
These changes are about transparency, control, and planning. When we have objective information and 100% traceability, any unauthorised logging will be immediately evident. Currently, almost all forested areas in Ukraine have been digitised.
The next stage is the electronic consignment note. You are familiar with the tags that were affixed to each log (electronic timber accounting). We want to replace them with an electronic consignment note generated by the system based on the timber permit. If a certain amount of timber is specified in the permit, we can understand the potential volume and assortment of the timber, and the system automatically generates the consignment note. It will be impossible to deceive the computer.
Furthermore, the same resolution introduces the e-certificate of timber origin. It is required for timber exports or certain productions to confirm its legality.
Therefore, starting from June 1st, new electronic services will be operational, aiming to minimise corruption risks and establish a transparent system of obtaining these services.
On the appropriateness of a total ban on timber logging
– Are you ready to initiate a complete ban on timber logging in Ukraine in the coming years to restore forest areas in the southeast?
– I don't see the logic between restoring the southeast regions and a complete ban on logging. Foresters have always planted more trees than they cut down. Furthermore, since summer 2021, the Green Country programme, initiated by the President of Ukraine, has been in effect, aiming to plant one billion trees. To make this a reality, Forests of Ukraine SE plans to establish nine seedling centres, where seedlings with closed root systems are grown. Seven of them have already been created in Ternopil, Khmelnytsky, Lviv, Donetsk (partially evacuated due to hostilities), Kirovograd, Zakarpattia, and Volyn oblasts.
To restore forest areas, we don't need to ban logging everywhere. Instead, we should take new seedlings and plant them according to established techniques. The trees will not be cut down until they reach maturity, which can range from 40 to 50 years for some tree species to 100-120 years or more for others.
Each forestry has relevant forest management plans that specify where logging is allowed or prohibited. If we want to ban logging in certain areas, we can designate them as protected areas (establish national nature parks and expand the territory of the ecological network across the country). It's important to understand that ecosystems in Ukraine vary from Donetsk to Lviv, from Chernigiv to Simferopol. Each has its own peculiarities. Therefore, a balanced approach is needed, taking into account regional aspects and scientific considerations. For example, a month ago, I issued an order prohibiting the use of invasive plant species for forestry activities (afforestation) due to their potential impact on the ecosystem.
– You mentioned that the timber processing industry is currently not as powerful. How much has it declined?
– I cannot provide an exact figure as we don't have direct contact with the industry. However, based on current sales volumes (timber sales), we understand that there is a certain decline. The Ministry of Economy has data on the extent of the increased demand for fuelwood and the decreased demand for processing/utilisation purposes..
On joint projects with international partners
– During your meeting in mid-February with the EU Commissioner for Environment, Virginijus Sinkevičius, and the authorities of Bucha, Irpin, Brovary, Boryspil, Fastiv, and Borodianka, it was mentioned that Kyiv Oblast would become a pilot participant in the EU's PHOENIX initiative for green urban reconstruction. What are these projects for green urban reconstruction, their funding, and their initial results?
– PHOENIX is a programme of indirect financing, which starting from 2023, will allocate resources worth 7 million euros from two sources: Horizon Europe Cities and the EU LIFE programme (a grant programme of which Ukraine has been a participant since June 2022). The initiative can help in the restoration of destroyed/damaged cities using green technologies. This year, the European Commission plans to provide training for architects, municipalities, and other stakeholders, explaining how to submit requests for such projects.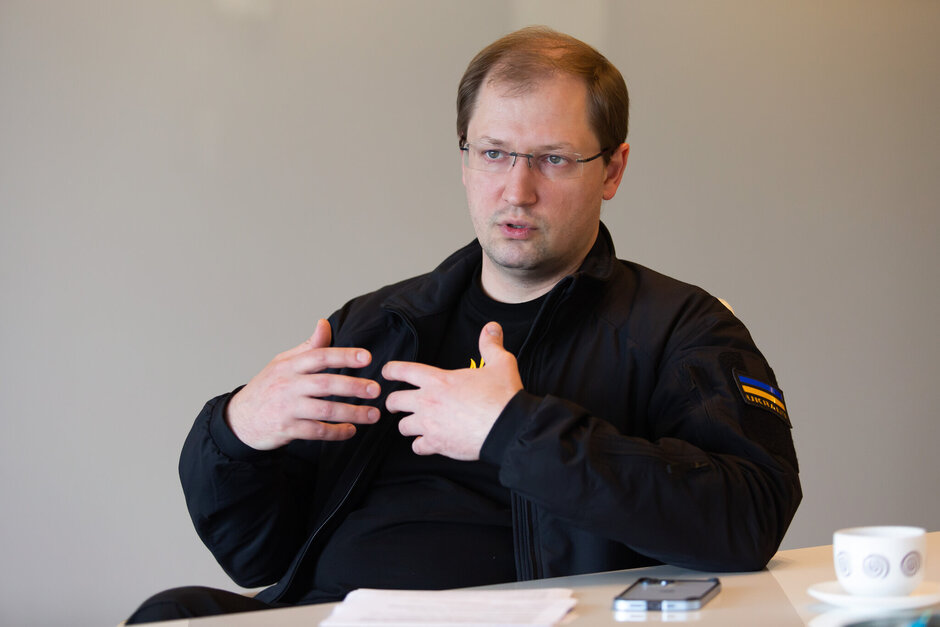 Each municipality that wishes to participate and apply for these funds can propose their projects with a 'green component' by July 7, 2023, and be eligible for reimbursement of excess expenses incurred for green technologies. For example, within a building, one can use conventional paint (not environmentally friendly) or more expensive eco-friendly paint. The excess cost will be reimbursed by the PHOENIX programme.
– The Ministry of Environmental Protection and Natural Resources has signed memorandums of environmental cooperation with several countries (Poland, Canada, Japan, Estonia, Lithuania, Austria, and Italy) during the full-scale invasion of Ukraine by russia. In early March, Ukraine and Finland agreed to collaborate in the field of environmental monitoring and eco-construction. What specific joint projects are being undertaken, their financial scales, and launch dates? And what does the practical cooperation with the other mentioned countries entail?
– We collaborate with the Ministry of Environment of Finland in the development of environmental monitoring and eco-construction. We have already held several meetings with representatives from the Ministry of Foreign Affairs of Finland, the Finnish Environment Institute, and the Finnish Meteorological Institute. The estimated budget for the atmospheric air monitoring component is 1 million euros. As part of this collaboration, we aim to modernise the monitoring system, support air quality modelling and forecasting, study the impact of the war on air quality using satellite data, and enhance the knowledge of Ukrainian experts in atmospheric air monitoring.
Consultations are also underway between representatives of Forests of Ukraine SE and representatives of Finland regarding the exchange of experience and technologies in the construction of wooden houses using Finnish techniques, namely:
creating housing for temporarily displaced forest workers, establishing of educational centres for forestry workers and youth;
creating forest recreational sites.
Regarding cooperation with other countries, the Ministry of Environment of Lithuania has provided us with 33 vehicles, 2 boats, 300 sets of firefighting gear, and computer equipment, among other things. The Chornobyl Exclusion Zone has received over 1 billion UAH in assistance from the European Commission, the United States, the European Bank for Reconstruction and Development (EBRD), the International Atomic Energy Agency (IAEA), Norway, the United Kingdom, Canada, and Japan.
Thanks to the support of our international partners, since April 2022, enterprises in the Exclusion Zone have been receiving continuous assistance according to agreed-upon projects. This assistance includes dosimetric equipment, a mobile laboratory, spectrometers, response vehicles, personal protective equipment, communication organisation projects, special clothing, computers and laptops, containers for storing radioactive waste, server and network equipment, measurement instruments for remote radiation reconnaissance, individual dosimeters for personnel, firefighting vehicles, and equipment for fire prevention and extinguishing in the Exclusion Zone. Additionally, the Central Analytical Laboratory of the EcoCentre State Specialised Enterprise has been restored with funding from international partners.
There is also methodological assistance from Germany in developing river basin management plans and implementing Ukrainian legislation into EU legislation.
If you have read this article to the end, we hope that means it was useful for you.
We work to ensure that our journalistic and analytical work is of high quality, and we strive to perform it as competently as possible. This also requires financial independence. Support us for only UAH 196 per month.
Become a Mind subscriber for just USD 5 per month and support the development of independent business journalism!
You can unsubscribe at any time in your LIQPAY account or by sending us an email: [email protected]