Blinken: European countries that are members of the Hague Tribunal should arrest Putin if he comes
At the same time, the United States itself is not a party to this court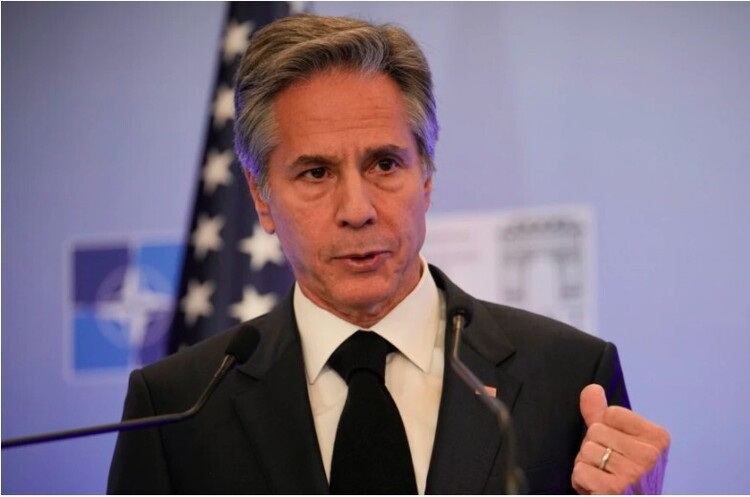 U.S. Secretary of State Anthony Blinken said on Wednesday that any European country that is a party to the International Criminal Court (ICC) should arrest Russian President Vladimir Putin if he visits that country.
"I think any country that is a party to the court and has obligations should honor its obligations," Blinken said in response to a question from Republican Senator Lindsey Graham at a Senate Judiciary Committee hearing, CNN reports.
Blinken did not say whether the US authorities would extradite the Russian president to the ICC if he came to this country, noting that the US is not a party to this court.
"I don't think he plans to come to the United States anytime soon," Blinken said.
Putin has not visited the United States since 2015.
Last week, the ICC issued an arrest warrant for Putin for his involvement in the Kremlin's large-scale efforts to forcibly deport Ukrainian children to Russia.
A report released in mid-February by the US State Department-supported Yale Humanitarian Research Laboratory's Conflict Observatory found that more than 6,000 Ukrainian children, ages several months to 17, were held by Russia during the war, although "the total number of children is unknown and likely far exceeds 6,000."
The 43 facilities were identified as part of a vast network where children were sent, stretching "from one end of Russia to the other," including occupied Crimea, "the eastern Pacific coast – closer to Alaska than Moscow – and Siberia," said Nathaniel Raymond of the Yale Humanitarian Research Lab.
"The main goal of the camps is political re-education," he said, noting that at least 32 facilities identified in the report "are engaged in systematic re-education efforts that expose children from Ukraine to Russian-centered science, cultural and patriotic education, and in two cases, military education itself."
Background. As reported, Russia is initiating a UN Security Council meeting on Ukrainian children taken to Russia.
As a reminder, 17 children deported by Russia from Kherson and Kharkiv regions were returned to Ukraine.