Sky News has published a contract between russia and Iran for the supply of weapons for the war in Ukraine
Kyiv and London to investigate the authenticity of the materials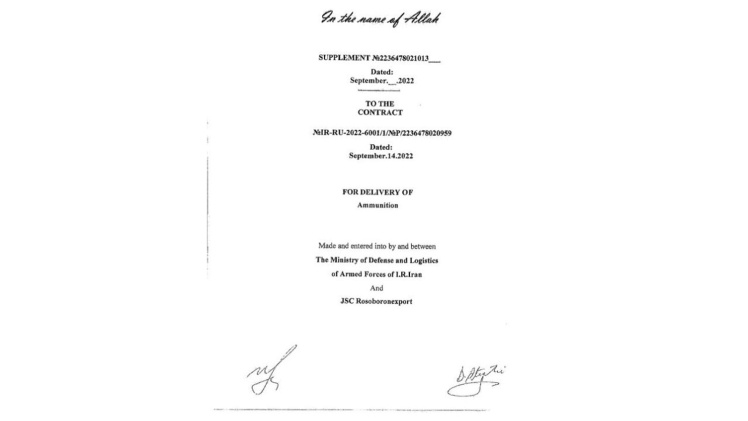 British media has published a weapons supply contract that may be the first significant proof that Iran has been selling artillery and tank shells, as well as various sized missiles to russia.
The British broadcaster Sky News has published the document.
The document is 16 pages long, dated 14 September 2022, and lists different types of ammunition valued at $1,013,100. Additionally, the source provided Sky News with the document along with five pages of an alleged related contract, which includes barrels for a T-72 tank, barrels for a howitzer, and shells for it. This deal is said to be worth around $740,000.
Sky News has not been able to independently verify the authenticity of the documents. However, a source in British security services has said, "This is a contract between the Iranians and the russians regarding ammunition... we believe it is 100% genuine."
The media outlet showed the documents to Ukrainian Prime Minister Denys Shmyhal during his visit to the UK in May, as well as to UK Foreign Secretary James Cleverly.
Both Kyiv and London have stated that they plan to investigate the authenticity of the materials and will take measures if they are confirmed to be genuine.
Background. Throughout May, russia launched over 300 Iranian Shahed kamikaze drones at Ukraine. As of today, this is the most intensive use of this kind of weaponry.