Chemical reaction: why the chemical industry is stuck in a crisis and what does Russian business have to do with it
And whose fertilizers are offered to Ukrainian farmers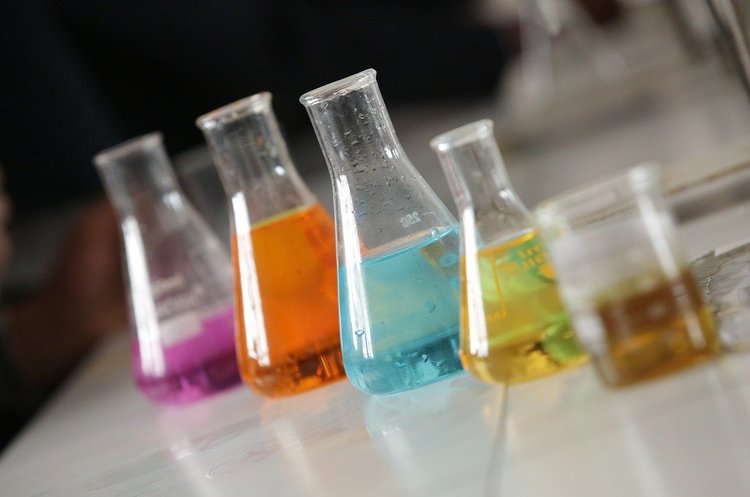 Oleksiy Honcharuk's cabinet resigned simultaneously with the publication of some merciless figures by the State Statistics Service of Ukraine, showing a record decline in industrial production in the country in recent years. According to official data, in January 2020 the decline in industrial production in Ukraine was 5.1 per cent compared to January 2019, while compared to December 2019 it was 8.4 per cent. Pharmaceutics, metallurgy and machine-building sank the most, while production fell in other industries, too.
New Prime Minister Denys Shmyhal began his tenure by announcing three urgent steps to improve the situation in the industrial sector – communication with industrialists, lobbying on global markets and creating favorable tax conditions. Here is Mind's take on whether these steps can be called exhaustive, and what "weak points" of the Ukrainian industry the new government should pay attention to.
After the formation of the government's economic bloc, it will be useful for the new cabinet to study the situation with a number of industries that, against the general negative background, showed recovery trends in 2019.
For instance, chemical production grew by as much as 24.4 per cent. On the one hand, this figure – stunning compared to the rest – should not be misleading. After all, the decline of the domestic chemical industry was so significant in previous years that today even the slightest shifts have an instant impact on statistical indicators. On the other hand, if the chemical industry, contrary to general tendencies, has indeed demonstrated a positive trend, it is interesting to understand why.
How did domestic chemists "manage"?
A particularly telling example may be the production of mineral fertilizers, which was basically non-existent in Ukraine in 2014-17 due to unhindered access of producers from the Russian Federation to the Ukrainian market.
At first, Russian chemists offered Ukrainian farmers relatively cheap nitrogen fertilizers. This basically rendered Ukrainian factories non-competitive. The industry was on the verge of extinction.
But dumping prices for Russian fertilizers turned out to be temporary. Already in 2018-19, Russian manufacturers, as well as their traders in Ukraine, began to raise prices. The Russian monopoly on the Ukrainian market of mineral fertilizers existed until July 2019, when the government imposed an embargo on the supply of mineral fertilizers from the Russian Federation. Ukrainian chemists got some breathing space and were able to resume operations.
Gradually, DniproAzot, an asset of the Pryvat group of Ihor Kolomoyskyy, restored operations, followed by the state-owned Odesa Portside Plant. Azot plants in Cherkasy and Rivne, part of Dmytro Firtash's Group DF, increased their output. Another enterprise of the same group, Severodonetsk Azot, fully resumed operations in early March 2020, when the plant launched its own production of ammonium and urea. Prior to this, the company was forced to work with imported ammonium and produced only ammonium nitrate and KAS (carbamine-ammonium mixture) in small amounts. A large city-forming enterprise gradually resumes production and returns people to their jobs.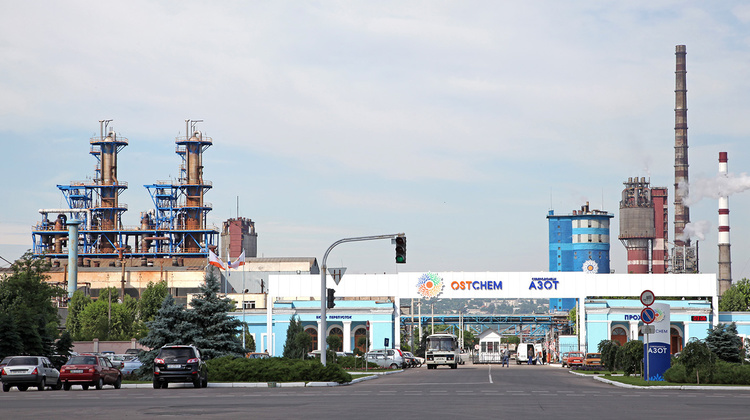 For the Ukrainian government, this example could become kind of a success story, since, among other things, the plant is located near the combat zone in Donbas. And the return of such industrial giants to a more or less normal life is precisely the achievement that adds points to any government.
However, the example of this enterprise clearly outlines problems and prospects (alas, not the most optimistic ones) of the Ukrainian chemical industry in general. And the reason is not just the armed conflict nearby. The reason is also that Ukraine has not yet learned to win trade wars. First of all, against its northern neighbour.
Why was the industry trapped?
In 2014, the price of gas for Ukrainian industry grew manyfold compared to the one for Russia. For nitrogen chemistry, natural gas is the key raw material. Gas costs account for 70 to 80 per cent of the total cost of nitrogen fertilizers. Due to the price difference, by 2017 almost all chemical enterprises in Ukraine had grinded to a halt. The reason was obvious: Russian fertilizers flooded the domestic market, and the Economic Development Ministry was late with the necessary anti-dumping measures, in fact playing in the hands of the "northern" producer with this delay.
The surplus of gas in Russia results in the surplus of production of chemical enterprises, primarily mineral fertilizers, and Russia is constantly on the lookout for new profitable markets. Ukraine, with its developed agro-industrial complex, is just such a market with an annual volume of over 1.5bn dollars. It's a paradox, but the Russian corporations entered this market at the heights of hostilities in Donbas, putting virtually every Ukrainian chemical company out of business.
The results of the indecisive position of the Ukrainian government in 2014-17 are lamentable. According to the Union of Chemists of Ukraine, the number of jobs in the industry over the past five years decreased by 1.5 times (from 164,000 to 105,000), while the share of chemical products in Ukraine's industrial output dropped from 6.2 per cent to 4.8 per cent. The supply of chemical products manufactured by domestic enterprises to the domestic Ukrainian market in 2012-18 decreased almost threefold – from 10.5bn to 3.69bn dollars. Moreover, the share of such products on the domestic commodity market critically decreased from 41 per cent to 22 per cent, and the share of imports increased accordingly.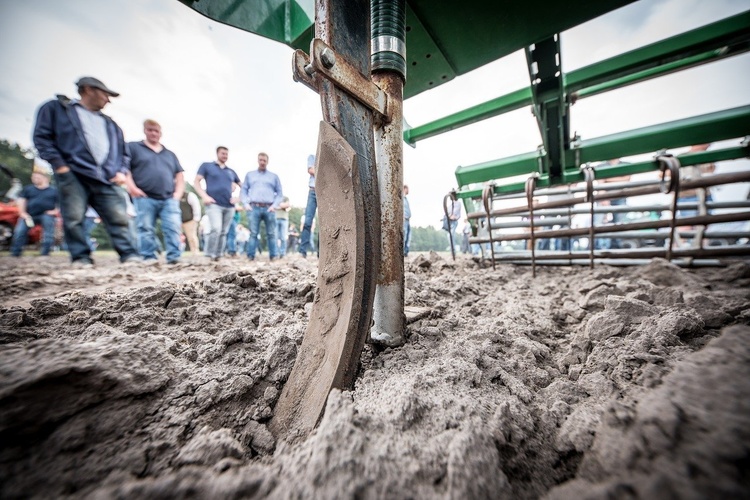 What conclusions can be drawn from this?
If you translate all these dry figures into simple language, it becomes obvious: in 2014-18, despite all the patriotic rhetoric of the authorities, Ukraine basically gave the domestic agro-industrial complex away to Russian corporations and their traders. Feeling confidence and lack of competition, they began to dictate conditions to Ukrainian farmers, gradually raising fertilizer prices.
It would not be an exaggeration to say that until mid-2017 Ukrainian officials were little worried about all these trends. However, the situation drew the attention of the National Security and Defence Council, and after a while the cabinet had to introduce anti-dumping duties on Russian fertilizers. Last year, it imposed a ban on their imports to Ukraine. Unfortunately, the trend towards job cuts in the industry as a whole has not been stopped as of today, but the embargo gave the Ukrainian plants a chance to at least return to the game.
It turned out that with a relatively favourable natural gas price and with a proper barrier for Russian fertilizers, our enterprises can work, gradually returning workers from forced vacations and selling their products on the domestic market at an affordable price for farmers. Prices for basic fertilizers dropped by 30-40 per cent in 2019-20.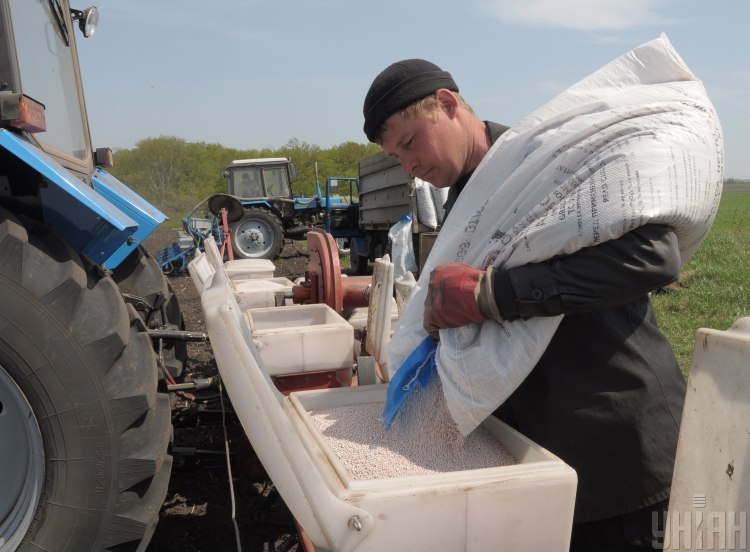 Have we managed to say goodbye to Russian fertilizers?
It would be naive to think that Russian manufacturers will abandon the Ukrainian market. The embargo gave chemists in Ukraine a short break, but the "neighbouring" enterprises were prepared for this.
As soon as Ukraine blocked its market for Russian chemical corporations, fertilizer producers from Serbia, Bulgaria, Georgia, Poland, Turkey, Lithuania and Belarus began to aggressively conquer it. In all these countries, Russians either directly own chemical plants or actively export their raw materials there for processing. Via simple schemes, Russian corporations are still importing finished products to Ukraine, but no longer from the Russian Federation and often with a different certificate of origin.
Today, it is not a secret to Ukrainian chemists or farmers that Russian mineral fertilizers have not disappeared from the Ukrainian market. They are still here, despite the embargo. All leading Russian fertilizer producers (FosAgro, Uralkhim, Akron and Evrokhim) supply their products to the Ukrainian market. The restrictions imposed by Ukraine only temporarily weakened their positions.
Evrokhim openly admits that the company supplies fertilizers to Ukraine not only from Russia but also from its enterprises in Europe, for example, in Belgium or Lithuania. The total import of Evrokhim to Ukraine remains similar to previous years – up to 1m tonnes. The situation with other manufacturers from the Russian Federation is similar. "The dumping problem has not been completely resolved. We see that Russia continues to import fertilizers via various schemes through other jurisdictions and very elegantly bypass the embargo," explains Leonid Buhayev, the head of Severodonetsk Azot.
Why is this happening?
The Russian chemical industry is already more than just a few corporations with their fertilizer plants directly in the Russian Federation. Russian companies participate in share capitals of European chemical holdings (for example, in Poland), they own chemical enterprises in other countries (such as Georgia), they have huge logistic opportunities in Eastern Europe and the Baltics. All this allows, if necessary, to reroute their deliveries via other countries.
For instance, Turkish plants use Russian ammonium. After processing ammonium, fertilizers are delivered to other markets, including Ukraine. Our Belarusian neighbours also have close ties with Russian producers, and the share of their fertilizers on the Ukrainian market has been steadily growing after the introduction of an embargo on Russian products.
How to protect the market?
It is not an easy task to figure out what proportion of fertilizers on the Ukrainian market comes from Belarus, Turkey or Lithuania, and what percentage of these imports originates from Russia. However, this is something the government is able to do. The exact origin of imported products can be established using special investigations, led by the Economic Development Ministry and the Interdepartmental Commission for International Trade (ICIT).
In 2019, it became clear that the growing inflow of import mineral fertilizers required a special approach. The stance of representatives of Ukrainian producers who applied to the Economic Development Ministry and the ICTC was as follows: let our partners continue their trade with Ukraine, including fertilizers. But this has to be strictly their own production, not this sudden surplus they have never had before.
As a result, the ministry and the ICTC announced the launch of relevant special investigations in August 2019. They should be completed by late April 2020.
In order to fight any detected violations, additional restrictive measures can be introduced. If manufacturers from Turkey, Lithuania, Serbia or Georgia cannot clearly explain how the import of their fertilizers to Ukraine grew six- or sevenfold over the past year, and how these products were manufactured, they may be asked to return to historical average import volumes. In other words, import only your own, and keep Russian products to yourself.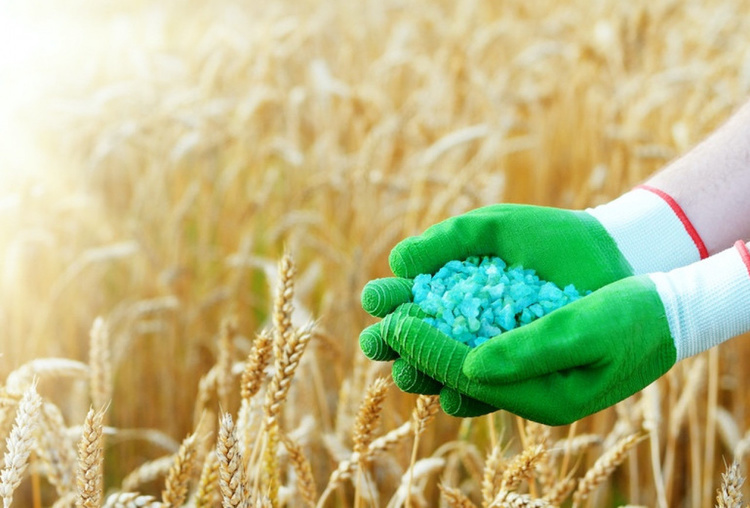 What to expect next?
The costs associated with schemes to bypass Ukrainian sanctions and additional logistics have increased for Russia. However, there is a chance that Russian fertilizers will soon flood the Ukrainian market once again, supplied via other countries that serve as transit bases or processing sites for cheap Russian raw materials.
It is worth mentioning that frantic activity of Russian lobbyists has been observed around the special investigations regarding the import of mineral fertilizers to Ukraine. This was pointed out by some media outlets. They revealed that the Russian Association of Fertilizer Producers is among interested parties in the investigations led by Ukraine's Economic Development Ministry. What do Russian lobbyists have to do with fertilizers from Serbia, Belarus or Lithuania, one would wonder.
When trying to answer this question, one should think about why countries, many of which had to import mineral fertilizers just several years ago, are now entering the Ukrainian market with their products. And not just entering, but actively competing and dumping there.
Якщо ви дочитали цей матеріал до кінця, ми сподіваємось, що це значить, що він був корисним для вас.
Ми запрошуємо вас стати частиною Mind Club. Для цього потрібно оформити підписку за $7 на місяць.
Нам дуже важлива ваша підтримка!
Чому ми впроваджуємо платну підписку?
Справжня якісна та незалежна журналістика потребує багато часу, зусиль та витрат, це дійсно недешево. Але ми віримо в перспективи ділової журналістики в Україні, тому що віримо в перспективу України.
Саме тому ми створюємо можливість платної щомісячної підписки – Mind Club.
Якщо ви читаєте нас, якщо вам подобається та ви цінуєте те, що ми робимо, – пропонуємо вам вступити до спільноти Mind.
Ми плануємо розвивати Mind Club: обсяг матеріалів і доступних сервісів і проектів. Уже сьогодні всі члени клубу:
Допомагають створювати та розвивати якісну незалежну ділову журналістику. Ми зможемо і надалі розвиватись та підвищувати якість наших матеріалів.
Отримують вільний від банерної реклами сайт.
Отримують доступ до «закритих» матеріалів Mind (до щомісячного випуску, в якому ми досліджуємо та аналізуємо, як працюють цілі галузі; до щотижневих аналітичних підсумків).
Вільний доступ до івентів Mind для підписників та спеціальні умови на інші події Mind.
Smart Power. Власники бізнесу, що стануть підписниками Mind, отримають доступ до агрегатора системних порушень від аналітиків Mind та партнерів «Cкажи.uа». Якщо у вашого бізнесу виникли проблеми з непорядними чиновниками чи конкурентами – ми проаналізуємо, чи є їхня поведінка системною, і разом зможемо вирішити цю проблему.
Ми і надалі розвиватимемо Mind та додаватимемо корисні журналістські рубрики і сервіси для вашого бізнесу.
Ми працюємо над тим, аби наша журналістська та аналітична робота була якісною, і прагнемо виконувати її максимально компетентно. Це вимагає і фінансової незалежності. Підтримайте нас за 196 грн на місяць.
Ви можете скасувати підписку у будь-який момент у власному кабінеті LIQPAY, або написавши нам на адресу: [email protected].