Nova Berezivka: The value of country life
The pursuit of environmental friendliness and security, the trend for remote work and the search for balance – these are new key factors of our day-to-day life set out by the the pandemic. The new emphasis accelerated the transformation of human awareness of their living space. Yesterday it was a metropolis with its convenient infrastructure: metro, convenience stores, children under supervision in schools and kindergartens, cinemas, concerts in stadiums and numerous cafes. Ironically enough, an extremely necessary alternative was found to replace the urban sounds of the city with its constant drive, innovations and speed. This alternative is country life. Scientists say that living in the country side increases life expectancy and fills us with completely different, deeper meanings.
We will talk about Nova Berezivka – a community located in the suburbs of the capital. What does the town offer to those who decide to change the concept of their life? And how relevant will it remain outside the context of the pandemic?
Nova Berezivka is the largest cottage town in the suburbs of the capital. 20 minutes along the Zhytomyr highway, entry through a professional security point, and here you are in an area of 120 hectares of land. In its format, it rather resembles a small village outside the city, similar to modern picturesque American towns. A lot of air and vast space going beyond the horizon, a feeling of silence and proximity to nature that instantly relieves you of stress – this is an incredible contrast with a polluted metropolis. Thoughts rest, excitement and anxiety go away.
Create your own balance through the chaos of life
Colorful houses neatly lined along the streets, and thanks to the sizes of the land plots, the distance and personal space are preserved. Sounds relevant? – Yes. Wide asphalt roads, lush flower beds, green crowns of trees create an atmosphere of competent layout and at the same time comfort. Much attention is paid to the landscaping of the town: over three thousand trees have been planted here for three years!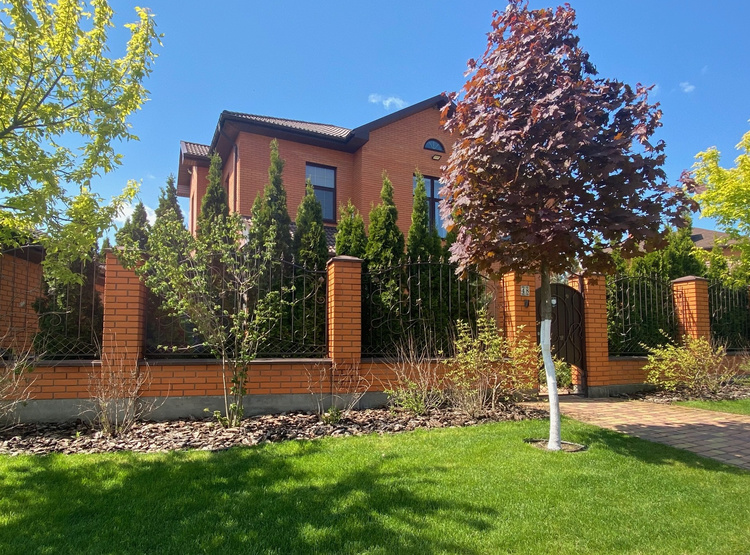 A businessman, Vladimir Bandura, in his own words, was impressed by many things in Nova Berezivka. "It seems to me that the inhabitants of the town are literally in love with landscape design. They are improving not only their own territory, but also the one behind the fences, on the street. I was especially shocked by the thousands of hectares of the magical pine forest next door, the wonderful aroma during the walk and the incredible beauty,"- he says. And also – lakes: internal in the park, for short walks and meditations, and next to it are large lakes with gazebos, recreation areas by the water and catamarans. A true paradise for those who love fishing!
The harmonious eco-landscape is completed by a huge forest with all its pleasant advantages – either romantic or family walks, jogging paths and lots of mushrooms to pick up. All these attractions fill you with strength after exhausting everyday life and bring balance and harmony. All one has to do is just to cross the threshold of his cottage. And you can still buy it. On sale cottages from 135 to 360 square meters, land from 8 acres to 2 hectares, for those who want to consciously build and distance themselves as much as possible.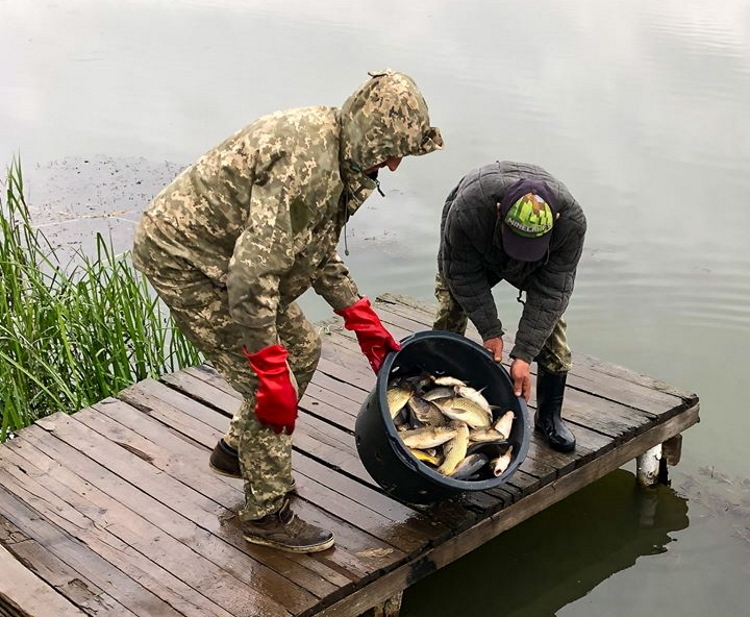 Those who prefer outdoor activities have an incredibly diverse selection of opportunities around. For example, the stable "Safe Wind". There you can organize walks in the picturesque suburbs or learn from the experienced instructors the art of riding. Taras Kirichenko, a member of the Supervisory Board of Oschadbank, recently left a review after visiting the town: "Field, forest, beautiful horses and qualified coaches. For those who are looking for a place to build a house, check out Nova Berezivka, a cottage town, the territory of which, in fact, was a two-hour horse ride."
Next to Novaya Berezivka there is the ballooning community "Mongolfier" – the only company in Ukraine with an air base and licenses for balloons. Very soon, at the end of June, the annual family festival of balloons "Mom, I am at home" will be held here.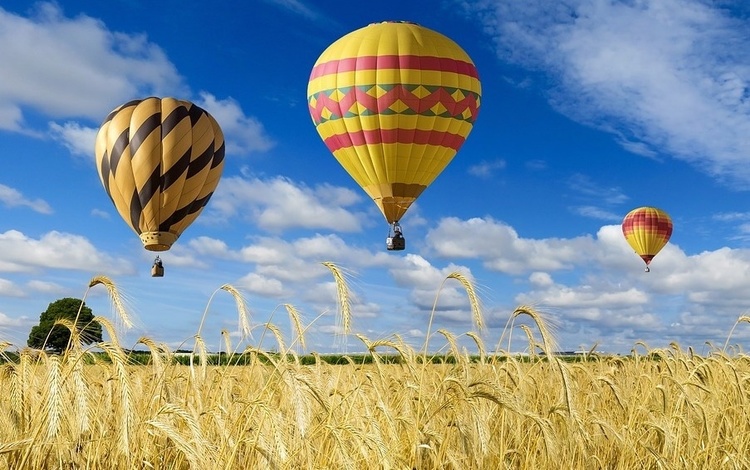 For those who love extreme sports and outdoor travel, GetDrive is nearby with a variety of ATV and buggy routes, biathlon, paintball, laser tag, archery and crossbow shooting and a pneumatic shooting range.
And that's not all. Five minutes by car – and you are in Dobropark – a huge landscaped eco-park with incredible floral arrangements and amazing space for walking. Seven minutes – and you relax in the ethno-complex with the museum and hotel "Ukrainian Village". Ten minutes – and you are already playing on the field of one of the best golf clubs Golf Stream.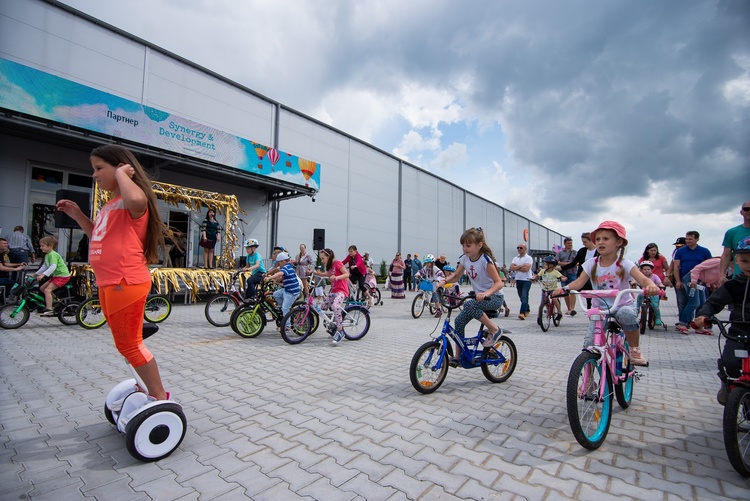 Do you either need business communication or want to attend interesting events? Right in front of the entrance to Nova Berezivka is KyivExpoPlaza – an exhibition center with its huge venues, pavilions, conference rooms, coworking space and exhibitions.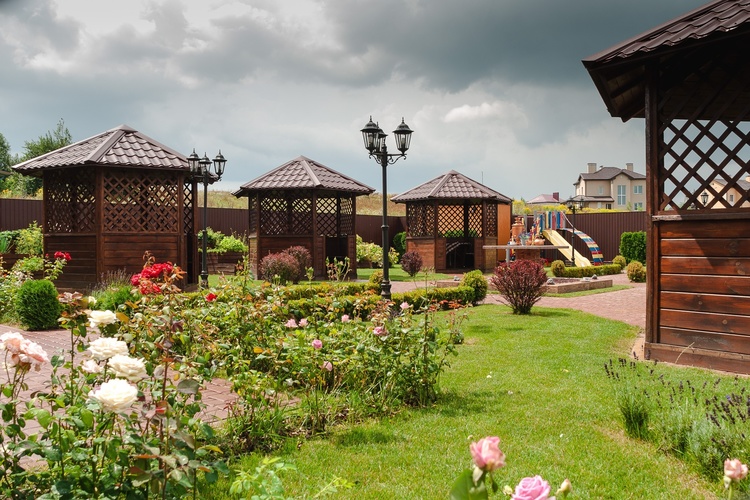 Without a doubt, anyone who lives in the town or comes here to stay can find what he likes. In particular, Yana Matviychuk, ARENA CS founder, did not hide her emotions after visiting Nova Berezivka: "I still can't decide to move to live outside the city. However, I regularly check out promising residential complexes near Kiev. Recently I have visited Nova Berezivka, and, without exaggeration, I am delighted! Near the golf club, Dobropark with incredibly beautiful tulips, it is possible to fly in bright balloons. If quarantine returns again, life in the city will become less attractive. We need to think about the future and how to turn "life in the lock down" into a real pleasure! "
Psychologist and business coach www.facebook.com/mkharchenko is sure that after the usual fast pace of life, the period of forced stop through the coronavirus was for many an unexpected meeting with themselves, for which they were not ready, and, at the same time, a test of prolonged stay in close contact with others . Creating a comfortable space for work, study and communication in small apartments where most of us live is a serious psychological problem. Where to get energy from? How to identify and protect your personal boundaries? Life in nature and daily energy recharging from natural elements – earth, water, air, fire as well as communication with people who share and appreciate the benefits of suburban life, will help to find harmony and happiness.
Join the happy people
The value of the country lifestyle has already been shared by more than one hundred families who constantly reside in Nova Berezivka. Good neighbors are one of the key factors in choosing a home. After all, a cottage town is inherently an analogue of a social network, but with a significant advantage in the form of live communication. The owners of the restaurant and SPA-salon in the town are the owners of the houses. Numerous holidays and children's events, outdoor meetings, joint tree planting and environmental care – all this has already formed a local community with a certain level of social responsibility. Potential buyers who are especially careful about the organization of the security system and worry about the quality of utilities and the Internet, can feel safe here. The town is a closed territory with a video surveillance system. It is guarded and patrolled by professional employees on electric vehicles around the clock. Dog handlers work with security dogs.
All communications in the village are carried out underground: central sewage, gas, water, electricity and high-speed Internet from two providers (1 Gbit / s). Comfortable life in within the town is handled by its own management company, which has enough specialists to provide quality service.
Nova Berezivka has the potential for a comfortable location of up to 1000 households, but it is already clear that those who are just joining this community are definitely lucky. They get ready-made infrastructure benefits that have been diligently created and developed over the past years: soccer field, tennis court, basketball or volleyball court. For children – a brand new, bright playground in the central park near the arbors, equipped with a sandbox, swings, ladders – everything for having fun with friends.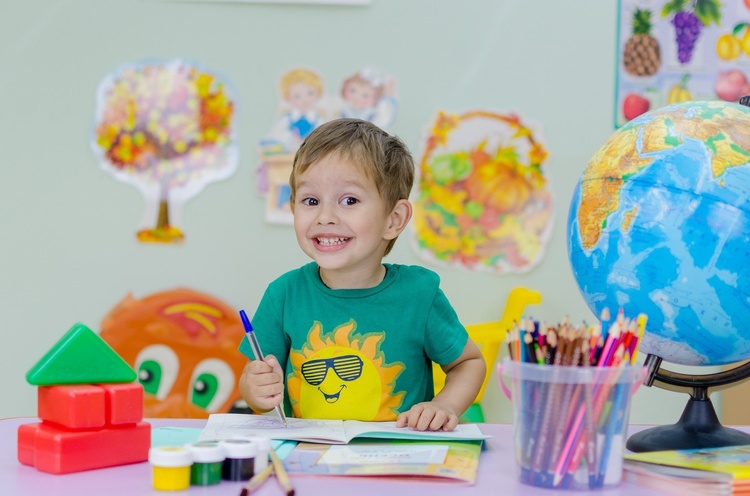 Let your child communicate with nature
It is not the first year that educational centers have been operating in the town – Kindergarten Kolosok and elementary School of Light. Classes in the open air, a quest by a picturesque lake and explorations in the forest are a healthy alternative to schools in metropolitan boxes. A professional team of educators and teachers is called upon to develop a child's emotional intelligence, creative thinking, love of science and team spirit. According to the director of the school, Yekaterina Gyulech, "in the School of Light in the first place is the emotional state of children, so every day begins with morning gatherings, focusing on our feelings, discussing plans for the day."
An indisputable advantage is the fact that the territory of the town is guarded around the clock, and children have the opportunity to go to school on their own, without losing time and effort to stay in kilometers-long traffic jams.
Marina Kharchenko is convinced that during the quarantine, staying with their children in the 24/7 format became the main insider for parents. Many were simply not ready to organize the conditions for the comprehensive realization of the needs of children, taking into account such sudden limitations. A hot question arose: what do I know about my child, how much can I communicate with him, taking into account his and my needs, and what resources can I provide to a child in this unsafe world? Those who are seriously concerned about this problem, most likely, came to the conclusion that it is worth thinking about changing the place of residence closer to the nature.
Time to leave the metropolis
"A powerful trend for remote work and a more flexible and open management culture has arisen a long time ago, however, now it has significantly increased thanks to the epidemic and quarantine," Valeriy Pekar, entrepreneur, futurologist, business school teacher shared his thoughts. – This creates a need for a different quality of residence, where there are more opportunities for zoning and personal space for different family members. At the same time, if we spend a lot of time at home, then we want to have a good local area, clean air, greenery around and ponds. All this is problematic in a city that was designed according to old standards. Therefore, the aforementioned trends suddenly and strongly increased the demand for cottage towns, such as Nova Berezivka. I would say: being in a trend is the key to success."
Andrey Kozin, co-founder and investor of Nova Berezivka, is sure that the dream model of life of a modern person is to live in harmony with nature, work, study, relax and communicate comfortably with neighbors. Nova Berezivka will become a modern "smart" city with a developed infrastructure, an area in which all the conditions for the development of a harmonious personality are created. Interaction, mutual assistance and mutual respect are realized. Its special atmosphere will attract scientists, artists, philosophers, people of creative and educational professions. The town will produce a lot of clean renewable energy, some of which will be used to create innovative, creative parks, public spaces, improve the quality of water, air, soil. The inhabitants of the town will take care of the conservation of nature, plants, animals, the development of various types of ecosystems and thereby provide themselves with a high quality of life, and most importantly – they will be truly happy."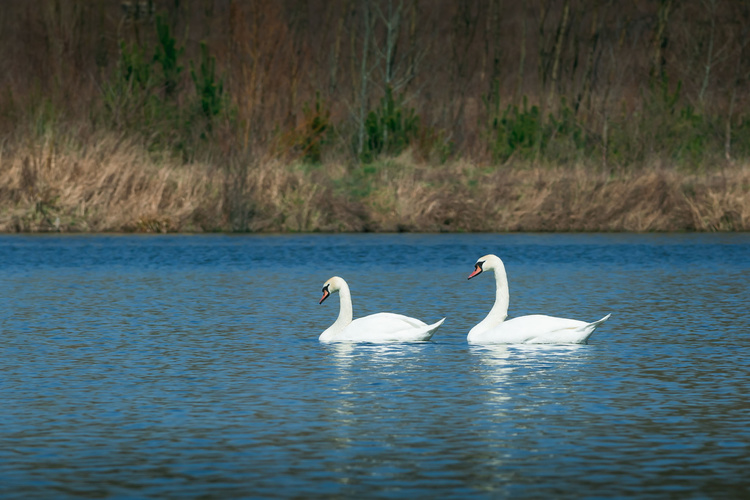 Stay tuned for business and economy news on our Telegram-channel
Mind.ua