At the genetic level: how pharma company Darnitsa, founded 90 years ago, manages to combine tradition³s and innovations
And ways to encourage employees to build a progressive future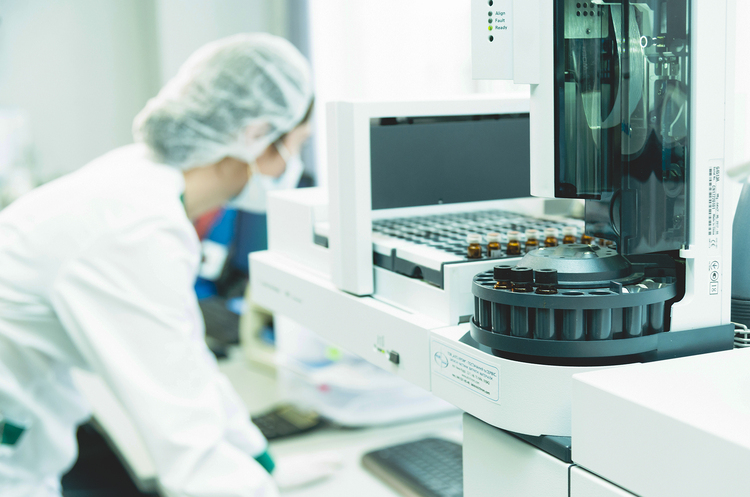 Mind is presenting a new special project "Healthy Environment: Companies You Want to Work For". Here we analyze successful cases of Ukrainian companies that understand the key role of a team in achieving business goals and create conditions for development of their employees.
A corporate result is largely the consequence of one's personal well-being. Most people strive to live a long, fulfilling life filled with various benefits. Until recently we sincerely believed that everything is contributing to this and the world is indeed getting better. But the last year took away this confidence. Experts consider the crisis caused by the pandemic the worst in the last 90 years – according to the UN, the world economy contracted by 4.3% last year.
Every year, the UN Sustainable Development Solutions Network conducts an in-depth analysis of happiness in different countries of the world – how the social, urban and natural environments affect the level of national happiness and well-being.
In the latest World Happiness Report, Ukraine was ranked 123rd out of 156 countries – between Namibia and Liberia. Compared to 2019, Ukraine has risen in the happiness ranking by ten positions, but that is primarily due to the global decline in the level of happiness and an even larger gap between countries with high and low incomes. Moreover, Ukraine has become one of the 20 countries whose level of happiness has declined the most rapidly over the year.
Where to look for a high index?
Someone leaves the country hoping for a better life elsewhere, someone masters new professions, discovers new talents. But what is the place that brings a feeling of stability and development, has a positive effect on health, induces confidence and satisfaction with life here, in your homeland?
What comes to mind is the pharmaceutical industry. Nothing is more stable than that, as people will never stop taking care of their health. You've got science here, advanced technologies, high environmental requirements, social responsibility, training and career opportunities, money, and even health in bottles and blisters..
We are talking about the leader of the national pharmaceutical industry, the third largest brand in Ukraine – the pharmaceutical company "Darnitsa". The company is 90 years old, but it hasn't stopped changing and introducing the world's best practices. Thanks to strategic investments in digitalizing, Darnitsa has accelerated the process of launching new products and increased the efficiency of its 1000 employees team.
Tatyana German, Director of Performance Management at Darnitsa, talks about the "Major League", corporate culture, principles of management and motivation, as well as brand ambassadors.
Candidate profile
In terms of personnel selection, we, just like other large and effective companies, love smart, proactive professionals with soft skills, keen to implement innovative approaches, be leaders and even pioneers. Darnitsa is outperforming when it comes to development and its employees must initiate, support and implement these changes.
Extreme Ownership is one of the important components of corporate culture. This means that each employee is responsible not only for their tasks, but also for the highest goals that affect the success of the entire business. Due to this approach, in the difficult 2020 we did not slow down, we avoided drug deficit and gave patients 10 new effective drugs, as planned.
Digital literacy is an important skill of a candidate. All our processes, without exception, are automated, robots are involved in some areas, we are building a fully digital company with cloud processes. We have developed a certain type of culture in the company, which is based on innovation and attracts professionals. These people value the opportunity to fulfil their potential and are focused on achieving tangible results.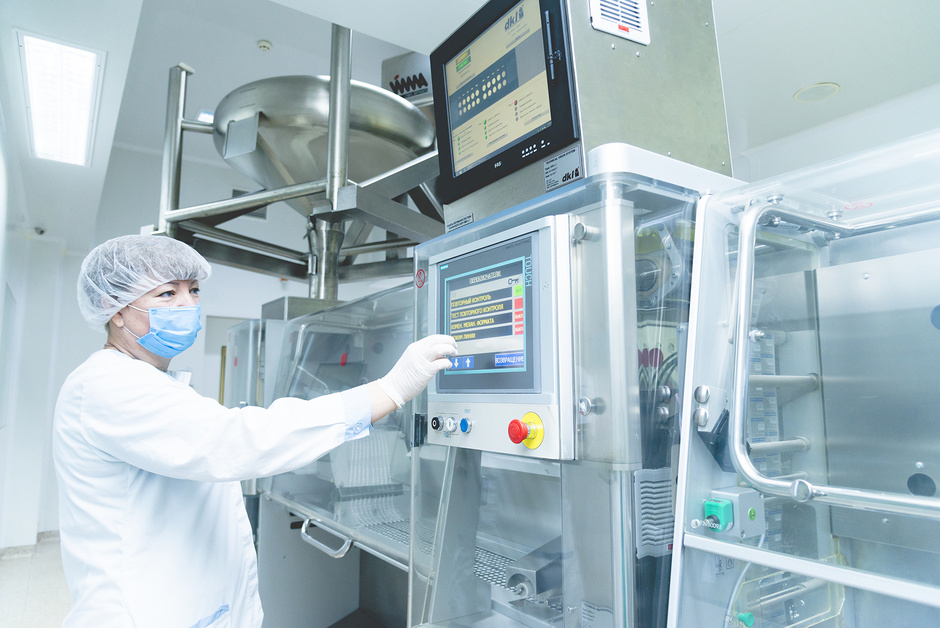 The company has ambitious goals to become an international brand, a leader in the generics segment and a 100% digital company, and we are looking for managers with the same ambitious vision.
Darnitsa aims to expand its presence in the markets of developed countries and has been cooperating with leading foreign companies for quite some time. Therefore, to build the international brand of Darnitsa we involve top managers with experience in foreign markets and international companies. Their experience will contribute to expansion of cooperation in the field of development, clinical research and contract manufacturing with European companies.
---
Pharmaceuticals is the "major league" where success is possible under conditions of integrated approach to shaping the culture and philosophy of the company. Our employees are the ambassadors of the Darnitsa brand.
Healthy approach
The health and safety of our employees is our priority.
Health insurance covers 100% of the staff and includes the so-called "covid package". Every year we run a seasonal flu vaccination campaign and provide a drug reserve fund.
The implemented digital solutions have made our office very mobile – all employees can efficiently work remotely.
Darnitsa regularly reconsiders the level of salaries and compensation packages. We conduct growth and development programs for employees, for example, Talent Pool – training programs, internships and promotion of employees within the company.
We pay special attention to the psychological adaptation of employees to a constantly changing environment. We have introduced an online public talk events featuring specialists to discuss current pressing topics – positive thinking, emotional intelligence, adaptation in the new world.
The company constantly invests in safety and comfortable working conditions. Despite the difficult year, we have almost completed the reconstruction of the office building, where about 300 people work, and very soon we are moving to a modern coworking space with smart zoning.
In case of force majeure in the work of public transport, we have developed a personnel logistics model. Using home addresses of employees, routes and changes in the work schedule, Microsoft's Azure Maps program builds the best logistics scheme.
Being stable in unstable times
Strong companies regard crisis times as a challenge, rather than a threat. For Darnitsa, 2020 was full of changes and innovations. We have introduced a process of contactless distance learning with business trainers. This year 400 employees are going to improve their qualifications this way.
The start of online excursions has increased the flow of people wishing to get acquainted with modern drug production. Students and teachers were the first to appreciate this – now they "come" to us from different cities, as well as doctors, for whom it is important to understand how and in what conditions drugs are produced.
---
The migration online imposed by the pandemic has also induced appearance of digital leaders on the team who teach the staff new tools and ways to apply these solutions to deal with production challenges.
Communication within the team has also changed significantly. It has become a usual practice now to articulate the goals of the company so that each employee can relate them to their tasks and become aware of their contribution. Key aspects are communicated personally by the CEO, profile issues – by the leaders of the directions.
We use video format frequently and pursue all channels – intranet, mailing lists, instant messengers and internal TV. For example, all communication on work issues takes place in Teams, planning – in Planner, creating and managing the schedule of departments – in Shifts, and instead of traditional SOPs we use video content in Stream.
Working at Darnitsa is already a lot like having a job of the future: flexibility in organizational processes, progressive technologies, digital office and project management. Our culture is an organic symbiosis of traditions and innovations, the experience of previous generations and responsibility to the future ones.