The station in Kramatorsk where 61 people were killed, russians fired from CADLR
Specialists found evidence that the russians used tactical operational missile complex "TochkaU" to fire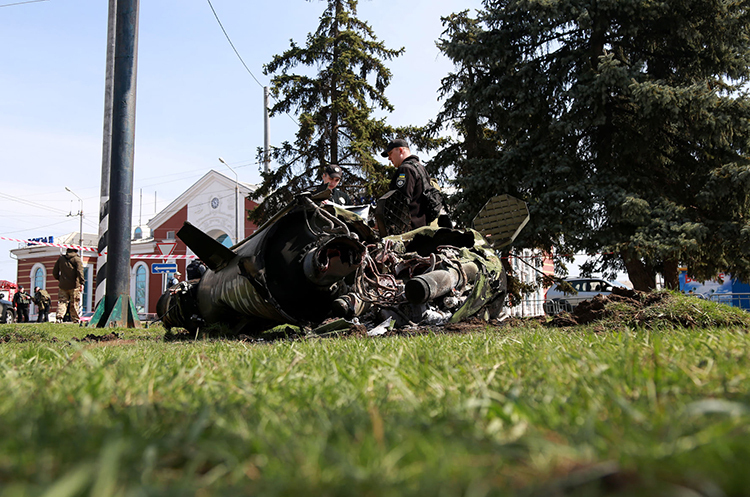 What happened? The Security Service of Ukraine proved that on April 8, the russians launched a rocket from the occupied Donetsk region at the Kramatorsk railway station, which killed 61 people and injured 121 more.
Source. This was reported on Facebook by the SSU press service.
Details. Thanks to a number of studies of the missile's flight trajectory and its detailed analysis, law enforcement officers found out that the strike was carried out from the Donetsk region.
Specialists found evidence that the russians used a guided single-stage 9M79-1 solid-propellant missile with a cluster warhead to fire. It is known as "TochkaU".
Several "TochkaU" missile complexes have been used in the occupied Donbass for 8 years.
"The security service has received irrefutable evidence of the russian occupiers' involvement in the shelling of the railway station on April 8, which killed 61 people and injured 121.
Despite the fact that russian propaganda is trying to shift responsibility for the crimes committed by russia, the real facts are fully documented," the press service added.
Background. According to the United States, the missile that hit the Kramatorsk railway station was a short-range ballistic missile fired from a russian position on the territory of Ukraine.
Stay tuned for business and economy news on our
Mind.ua