Ukrainian flag returns to Zmiiny Island: the territory is again under the jurisdiction of Ukraine
The Armed Forces inflict powerful blows on the armories of the occupiers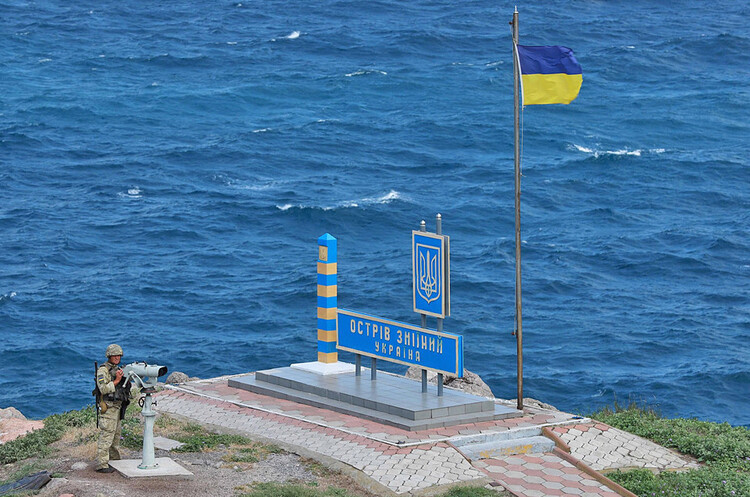 What happened? The flag of Ukraine has been returned to Zmiiny (Snake) Island. The territory is again under the jurisdiction of Ukraine.
Source. This was reported by the head of the United Coordination Press Center of the Defense Forces of Southern Ukraine, Nataliya Gumenyuk.
Details. "The flag of Ukraine is installed on Zmiiny Island. The military operation is over. The territory has been returned to the jurisdiction of Ukraine," she said.
Background. The russian Black Sea Fleet captured Zmiiny Island in the first week of the war by attacking the former flagship of the fleet of the former "Moscow" and the project 22160 patrol boat "Vasyl Bykov". The island became a symbol of Ukrainian resistance, as the soldiers responded to the rashist's offer to lay down their arms with the words "russian warship, go fuck yourself."
On June 30, defenders of Ukraine fired at russian positions on the island, as a result of which the RUSSIAN occupiers retreated. The Ministry of Defense of the russian federation unexpectedly announced that the russian Armed Forces had left Zmiiny as a "gesture of goodwill".
Stay tuned for business and economy news on our Telegram-channel
Mind.ua
Related stories