A new phase of russia's war against Ukraine: the occupiers are preparing to advance on Mykolaiv
russia needs this offensive in order to make the bridges over the Dnipro river in Kherson be beyond the reach of HIMARS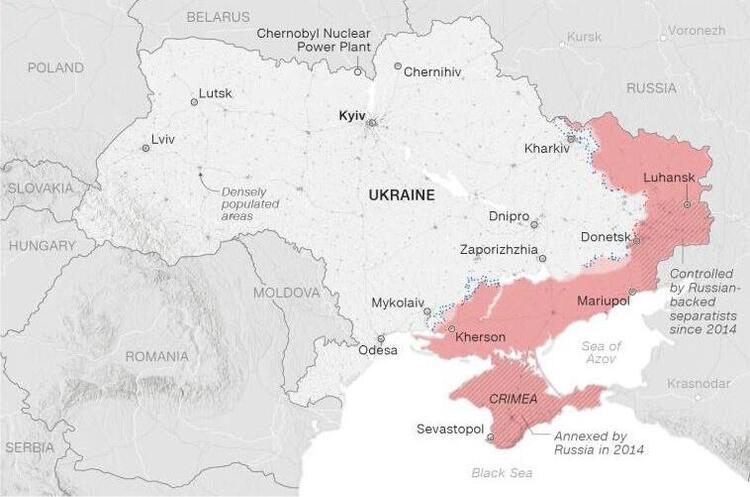 What happened? The war in Ukraine is entering a new phase with the main front line in the south, which is 350 kilometers long. Currently, there is a concentration of russian troops in these areas, which indicates a possible rapid offensive of the russian army or preparations to repulse a counterattack by the Armed Forces of Ukraine.
Source. The intelligence agencies of Great Britain and Ukraine.
Details. russia has increased its manpower in southern Ukraine to 25,000 soldiers. A significant part of them has arrived in the region recently, The Times reports with reference to Ukrainian intelligence. 10,000 of them are on the west bank of the Dnipro river, southeast of Mykolaiv. The office of the President of Ukraine admits a possible attack by russian troops.
Recently, nine russian units from Donbas and Crimea, numbering from 500 to 800 people, have been transferred to the region. According to The Times, russia began sending troops to the south of Ukraine after Kyiv had announced that it had been preparing a counteroffensive and due to the gradual progress of Ukrainian troops, who have moved the front line about 2 kilometers from Mykolaiv over the past month.
The adviser to the head of the Office of the President of Ukraine, Oleksiy Arestovych, suggests that russia may be preparing an offensive to surround Mykolaiv. The Times notes that the capture of the city is necessary if moscow plans to seize Odesa.
In addition, the offensive may be necessary for russia to put the bridges over the Dnipro in Kherson beyond the reach of the American HIMARS systems received by Ukraine.
"Long convoys of russian military trucks, tanks, artillery and other equipment continue to move from Donbas to the southwest," the British intelligence service said.
The Ukrainian and russian military are preparing for the beginning of an extremely active phase of hostilities in the south, confirms the head of the press centre of the Southern defence Forces Nataliya Humeniuk.
"The formation of a strike group by russian forces in the Kryvyi Rih direction is to be observed as well as attempts to bring up the reserves," she clarifies.
Stay tuned for business and economy news on our Telegram-channel
Mind.ua