Government proposes to increase state budget expenditures for defence purposes by 518 billion UAH – bill
Another 19 billion UAH to be allocated to the reserve fund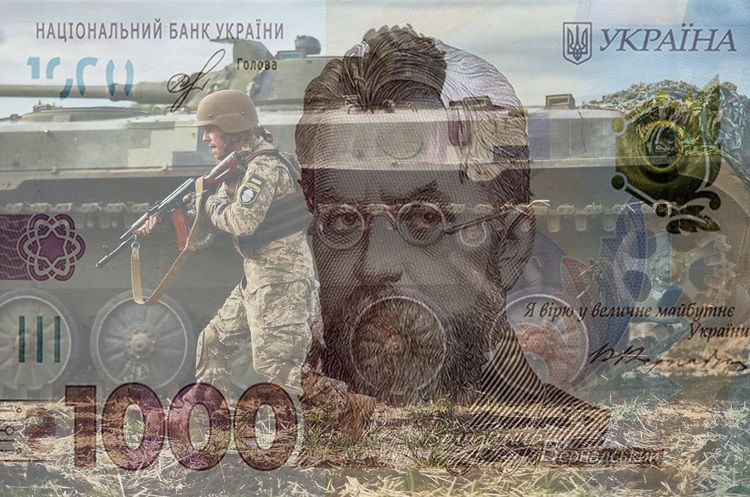 The Cabinet of Ministers of Ukraine has submitted to the Parliament Bill No. 9105 "On Amendments to the Law 'On the State Budget for 2023' on Provision of Expenditures for the Security and Defence Sector".
The bill provides for additional expenditures on national security and defence from the general fund in the amount of 518.15 billion UAH.
In his evening address, President of Ukraine Volodymyr Zelensky noted that "the funds will be used to provide financial support to our military, to support our defence sector, and for defence equipment, including drones".
Thus, according to the document, 477.23 billion UAH is proposed to be spent on salaries; another 30.24 billion UAH – on military (special) equipment and machinery. 10.7 billion UAH is to be allocated for other expenses.
More than 70% of the amount, namely 372.5 billion UAH, will be provided to the Ministry of Defence (together with the State Special Transport Service); another 98.3 billion UAH – to the Ministry of Internal Affairs (National Police, State Border Guard Service, National Guard, SES); the Defence Intelligence of Ukraine and the Security Service of Ukraine will receive 4.6 billion and 9.3 billion UAH respectively. 31.6 billion UAH will go to the Administration of the State Service of Special Communications and Information; 807.6 million UAH – to the Foreign Intelligence Service.
Moreover, it is proposed to increase the expenditures of the general fund of the state budget by 19 billion UAH – up to 33.42 billion UAH.
The bill also provides for the increase of the amount of state guarantees for loans (borrowings) raised to finance programmes related to improving the defence and security of the state by 10 billion UAH.
In order to have the funds for additional expenditures, it is envisaged to increase the state budget deficit (domestic and external borrowings) by 419.3 billion UAH; increase state budget revenues by 60.7 billion UAH; reduce expenditures on public debt servicing by 50.3 billion UAH and reduce expenditures on state guarantees by 6.9 billion UAH.
Background. The Verkhovna Rada passed a law to increase state budget expenditures by 5.5 billion UAH. The document was submitted to the President for signature.