Kuleba: China did not offer to give occupied Ukrainian territories to russia
Leaders of European countries Li Hui met with do not confirm this, Foreign Minister says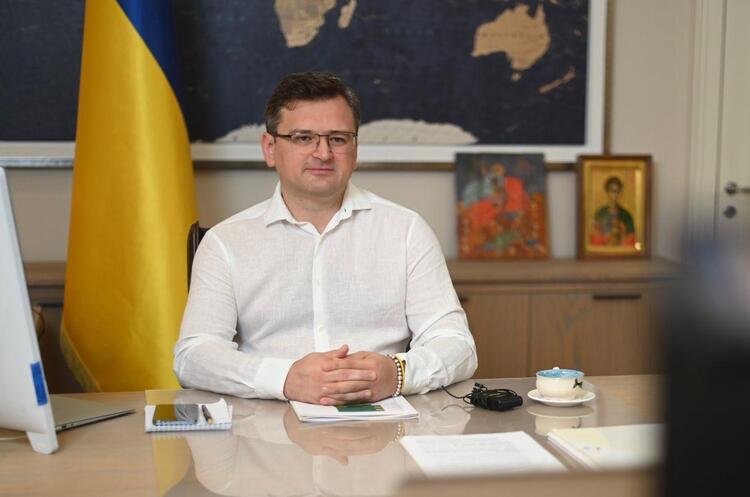 Ukraine's Foreign Minister Dmytro Kuleba said that Polish, German, French and Belgian diplomats do not confirm that Chinese Special Envoy Li Hui proposed to leave the occupied Ukrainian territories to russia.
On Friday, the Wall Street Journal reported that a Chinese delegation headed by Li Hui, during a tour of the EU, urged European leaders to demand an immediate ceasefire in Ukraine, leaving russia with the territories it seized.
The publication cited European officials familiar with the talks. They questioned China's ability to act as an honest broker in any negotiations, given how closely it is tied to moscow.
"I immediately contacted my colleagues in the capitals that he (Li Hui – ed.) visited, and none of them confirm that there were any talks or negotiations even about recognizing the territories where russia is now in Ukraine," Kuleba said in a video message posted on his Facebook.
He urged people to remain calm and not to react emotionally to every publication.
"I assure you that no one will do anything behind our back," Kuleba said.
The day before, Mykhailo Podolyak, an adviser to the head of the Office of the President of Ukraine, commented on the WSJ publication. He said that a compromise that would leave moscow with the seized territories is impossible.
"Any "compromise scenario" that provides for the liberation of not all of Ukraine's territories and is periodically discussed by "anonymous sources" in the European and American elites is tantamount to recognizing the defeat of democracy, the victory of russia, the preservation of the putin regime and, as a result, a sharp increase in conflicts in global politics. All this is russia's blue dream," Podolyak tweeted.
Li Hui went on a tour of European capitals to promote Beijing's so-called "peace plan," which was previously announced by Chinese President Xi Jinping. In the West, the effectiveness of this plan has been questioned from the very beginning.