Kyiv detained the management of a polyclinic, near which people could not get to the shelter during the shelling
They are being prepared to be served with a notice of suspicion under articles on negligence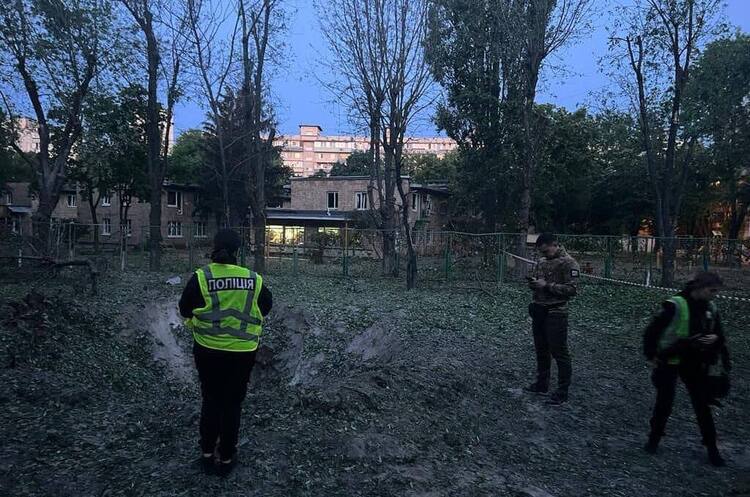 The deputy head of the Desnianskyi district, as well as the director of the polyclinic, his deputy and a security guard were detained in Kyiv as part of the investigation, the Kyiv City Prosecutor's Office reports.
"As part of the investigation into the tragic consequences of not allowing citizens to enter the shelter, four people were detained in accordance with Article 208 of the CPC of Ukraine: the first deputy head of the Desnianskyi District State Administration, the director of the medical institution and his deputy, as well as a security guard," the statement said.
They are being prepared to be notified of suspicion under the articles on official negligence that caused grave consequences and on leaving in danger, which caused death.
During the nighttime shelling by the Russian occupiers on June 1 in the capital, people who went outside when the air raid alarm sounded could not get into a shelter in a polyclinic building in the Desnianskyi district because the doors were closed. The rocket fragments fell near the clinic, killing three people, including a nine-year-old girl.
Kyiv Mayor Vitali Klitschko said that an investigation should determine whether the shelter was opened. At the moment, it is impossible to say for sure because the explosion blew out all the doors.
Updated: According to RBK-Ukraine, a guard who may have been intoxicated locked himself in the shelter.
Earlier, as part of the investigation, prosecutors together with the police conducted searches in two departments of the Kyiv City State Administration, the premises of the Desnianskyi District State Administration, and a medical facility where citizens were not allowed to take shelter during the air raid. Investigative actions in the criminal proceedings are ongoing.