From Lab to Life: How Ukraine Can Adopt Technology Transfer
And what it can learn from Israel along the way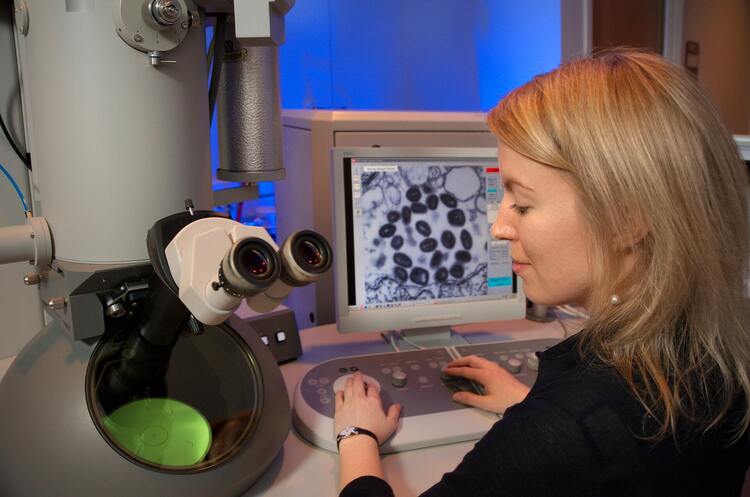 In the 1970s, Israeli nutritionists sounded the alarm: when watching TV shows, citizens indulged in too many salty cookies and chips – unhealthy, high calorie and fat snacks. So, in 1973, two professors from the Faculty of Agriculture at the Hebrew University in Rehovot, Nachum Kedar and Haim Rabinowitch, set out to solve the problem. They dreamed of creating "tomatoes for TV" – the kind of vegetables that could be consumed by the whole family while binge watching the shows.
During the five years that followed, the professors had been crossing large garden tomatoes with wild fruits, and – voilà – one day the Israelis were for the first time treated to the "TV tomatoes". In Israel, those were called "sheri" (a modern version of the biblical name Sarah), and in Ukraine they are now known as "cherry", deliciously sweet tomatoes.
However, the invention could have remained a temporary possession in the "treasure chest" of the university, if Israel hadn't had technology transfer (TT) system in place, where the results of university research are transferred to the industries and businesses to be made available to society and potential consumers.
In fact, it was Yissum, the technology transfer office of the aforementioned university, that took care of cherry and commercialized them. At first, the product was sold only in Israel, then the tomatoes conquered Italians, then the rest of Europe, and eventually everyone enjoying then vegetables.
In her exclusive article for Mind, Anna Zharova, CEO of the Israeli-Ukrainian Alliance discusses how Israeli experience can be used by Ukraine to avoid falling behind the world in terms of technology transfer practices.
What is technology transfer?
The concept of TT was born in 1925 at the University of Wisconsin. The idea was quickly taken up in Israel. The story of "Sheri" (as well as the anti-tumor drug Doxil and the Alzheimer drug Exelon) is a perfect illustration of how effectively this methodology has caught on in this small state. There, any potentially successful academic research and inventions can be commercialized and become the basis for new businesses. And all of this is in the hands of specialized offices, which are located in almost every university in the country.
It all starts with local universities operating substantial research budgets. For example, in early 2018, Technion's (Israel Institute of Technology) budget reached $90 million (compare it to MIT's $1.5 billion).
These research resources allow students and professors to work on their ideas and, if everything works out, put them into the foundation of their own little ventures, as well as to use the university's capabilities to realize ambitious goals, create inventions, or trial and test ideas.
How can we use Israel's experience?
Israel has answered the question "How do we brings together scientists and entrepreneurs?" by creating the so-called "technology transfer offices" – commercial firms that oversee technologies and inventions at universities, turn them into marketable products and sell them to startups or running businesses (both in Israel and abroad).
The Hebrew University of Jerusalem's technology transfer firm Yissum has been doing this for 56 years, and over time it has become known as a global TT powerhouse. It is one of the two leading TT companies in the country, the other being YEDA Technology Transfer founded in 1959 at the Weizmann Research Institute (these companies are ranked 3rd and 2nd in the world, respectively).
More often than not, TT is chosen by start-ups focused on rapid growth. Their ambitious teams, small budgets, and zero bureaucracy work wonders. Once a startup has "digested" a technology or an invention and presented an MVP (minimum viable product) to the world, it is bought by larger companies ready to invest in not too risky technologies or use the invention to create products and services.
Well-established TT system produces fantastic results: Yissum alone boasts more than 10,000 technology patents, over 900 licenses and 125 spin-off companies, including OrCam and BriefCam. The office partners with the giants like Google, J&J, Novartis, and Merck. In terms of revenue from intellectual rights sales, Israel is second to only the huge United States.
In Israel, sales of commercially viable technologies are going so well that the UCLA and Harvard University are hiring experienced Israelis to run their own TT offices. Other universities that want to learn how to commercialize research are also turning to Yissum.
And how are things in Ukraine?
Unfortunately, I'm yet to hear about any foreign university willing to use the experience of Ukrainian managers in the field of technology transfer. It is necessary to look into the underlying reasons for this, i.e., slow development of TT sphere in Ukraine due to low involvement of ecosystem participants.
According to the relevant data of the Education and Science Ministry (based on the information from 678 enterprises, institutions, and organizations), only 18.7% or 127 of them, including 17 higher education institutions, are active in the field of TT.
The good news: according to this information, during 2020 (data for 2021 was not made public), 1,809 agreements on TT were concluded, which is 2.3% less than last year. However, the profit received from these agreements is UAH 214.43 million, which is UAH 72.43 million (i.e., 33.8%) more than last year.
Additionally, there's information about the technologies themselves, which can now be found in the database. We have 14,074 technologies and inventions ready to be published, of which 8,602 are protected by property rights and 2,217 are technologies.
How do we improve the situation?
Things that might actually work are technological clusters. They are where Ukraine de facto could show better results and create additional benefits for the world in the areas of biotechnology, MedTech, blockchain, cybersecurity, etc. Importing ready-made and tested solutions can reduce the time needed to overcome the technological lagging of Ukrainian enterprises. This can be required not only by local businesses, which benefit from rapid access to technology, but also by universities themselves.
Some universities have already shown the initiative: the Odesa National Medical University (ONMEDU) initiated a three-day seminar by Yissum experts together with the Alliance and with the support of the Embassy of Israel in Ukraine. During the event, participants primarily discussed how Ukraine can adopt the Israeli experience in the commercialization of academic research.
There's no doubt that the success of Israel as the "land of start-ups" cannot be replicated by simple "copy and paste". To make it work, each procedure has to be adapted. However, there's already the need to create a university-based pilot project that will undoubtedly become a model for replication.
Yissum is approached by universities from around the world, and the company's collaboration with Ukrainian universities is evidence of the new trend –Ukrainian academics are finally ripe for change. For example, ONMEDU, KPI and Kyiv National University of Construction and Architecture could be the ideal cradle to strengthen this trend, because they are the places where breakthrough technologies benefiting society and businesses should be born.
The OpenMind authors, as a rule, are invited experts and contributors who prepare the material on request of our editors. Yet, their point of view may not coincide with that of the Mind editorial team.
However, the team is responsible for the accuracy and relevance of the opinion expressed, specifically, for fact-checking the statements and initial verification of the author.
Mind also thoroughly selects the topics and columns that can be published in the OpenMind section and processes them in line with the editorial standards.