The American Dream: How a Ukrainian cartridge feed system wins the US Market
After seven years PODAVACH with a Ukrainian trident has taken its niche in America and has been actively expanding since the end of February
Ivan Zaitsev from Kyiv, the chief technology officer of PODAVACH, had been working with his father in a design office since he was 14 years old. He has never associated his future with weapons, but always dreamt of industrial design.
When the russo-Ukrainian war broke out in 2014, Ivan and his partner Oleksiy Nikitin created desktop accessories. In 2015, he designed PODAVACH. That device simplified the process of loading weapons with ammunition: instead of 30-40 seconds, the process took only 10-20 seconds. One fighter could reload a weapon's magazine for several shooters and, accordingly, maintain several firing positions.
As a commodity category, automatic systems of loading weapons with ammunition already existed in the world market. But the Ukrainian inventor did not copy the existing models. The uniqueness of his model was in multi-platform and multi-caliber construction – PODAVACH works with six platforms and nine calibers.
"I am interested in the product itself. PODAVACH was created to help the Ukrainian army. Receiving feedback from the Ukrainian military and then from American customers, I brought the product to perfection. There have been no significant changes during the last four years. We have been working more on the production, marketing and other business processes," says the interlocutor.
Mind has questioned how the Ukrainian project with a starting investment of $10,000 managed to bring a military product to the United States only in six months, and why Ukrainian startups should look at the global market from the very beginning.
The future is coming
Seven years ago, Ivan Zaitsev got into the "blue ocean". Few American competitors did their business in an old-fashioned way. Manufacturers visited gun shops, saying: "Hello, Pete! Here is my American product. And it will lie on your American shelves."
The young and innovative PODAVACH was from the new digital world. At that time, doing digital marketing in Ukraine was much cheaper than in the United States, as well as now though. "In the USA in most cases only superbrands can invest in expensive websites," he says.
Ivan and his partners launched an English-language monoproduct website and engaged in "guerrilla marketing". He published posts on Reddit, trying to define his target audience. PODAVACH has worked both with columnists and thematic American magazines.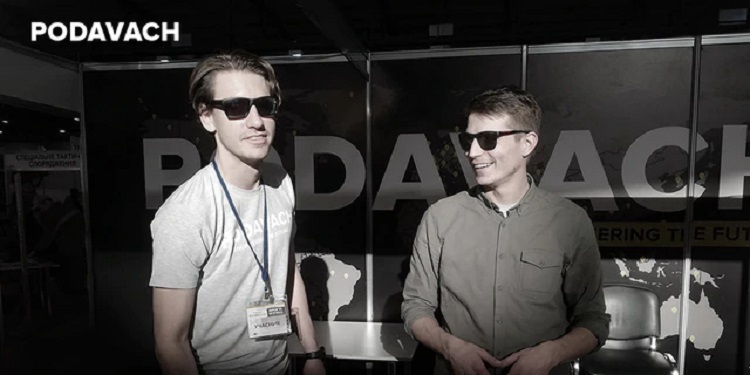 "It seemed then, that the mission was impossible," laughs Zaitsev. Facebook and Instagram relegate cartridge feed systems to the category of military goods and do not allow the use of advertising tools. Due to this, the product is not being sold on Amazon and eBay. Because of the policy of global platforms, the "blue ocean" has turned into "hunger games" for innovators.
The chief marketing officer, Alina Uvarova, and the chief executive officer, Oleksiy Nikitin, are called by the interlocutor "the masters of ninja-approaches": they are the ones who do marketing in the company. Video advertising has proved to be the most effective. Videos give both coverage and high conversion. To avoid the ban, PODAVACH started printing cartridges on a 3D printer. The cartridges looked like little carrots, and the videos were approved. But later the recognition script was improved.
The demonstration of the device has proved its effectiveness and sold it from the very first day. Without video, there would be no such success.
"The project was conceived as a local and even volunteer one. We shot a video in the forest, wrote its title with Cyrillic letters, and did not specify the site. More than 20 million people watched it without its promotion on Facebook. Then we realized that there is a demand for it in the world market," says Ivan Zaitsev.
Most viewers were from Arab countries. But PODAVACH decided to expand in the United States, where the weapons culture is developed. Currently, the main sales channel is the PODAVACH website. Contextual advertising and word of mouth did their thing. According to Ivan, if the brand was entering the American market now, it would face a lot of competition. American producers have become more digitized, more Israeli companies have been developing there, and the number of counterfeiters has increased. But the Ukrainian PODAVACH holds its position.
Good afternoon, we are from Ukraine!
The production laboratory where PODAVACH was born is located in Kyiv. After the beginning of the active phase of the war, Ivan and his partners decided to move the production facilities. Three floors of production workshops fitted into two twenty-ton trucks.
For almost two months Ivan was looking for a partner on the western border of Ukraine. He was looking for a strong manufacturer, one who knows how to manage processes and people.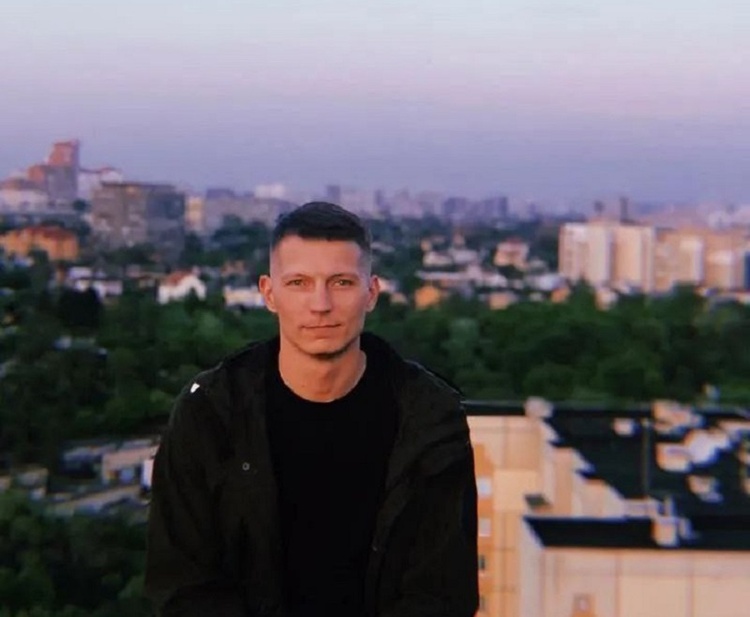 "When we needed to double our productivity, we removed the walls, rearranged the machines, redesigned the technology and won even more than we had expected. Then we made three out of two changes and achieved the result," Zaitsev remembers. "There was a case when the workers jointly lowered the production. Production is alive, and the challenges are different."
During the peak periods, 7,000 units per month were produced with Kyiv's facilities. But last year, the company faced difficulties due to quarantine, protests, Joe Biden's election and his reforms. Cartridge prices rose and the market dropped. But the significant stocks that were formed were quite useful.
"America is a freedom-loving country. Americans are watching what is happening in Ukraine. And our audience is in this very information field. They support us, they say, "Let us buy the product now, and you will send it sometime later"," says Ivan. "But we have the goods at the former price as well. About $ 75 per unit."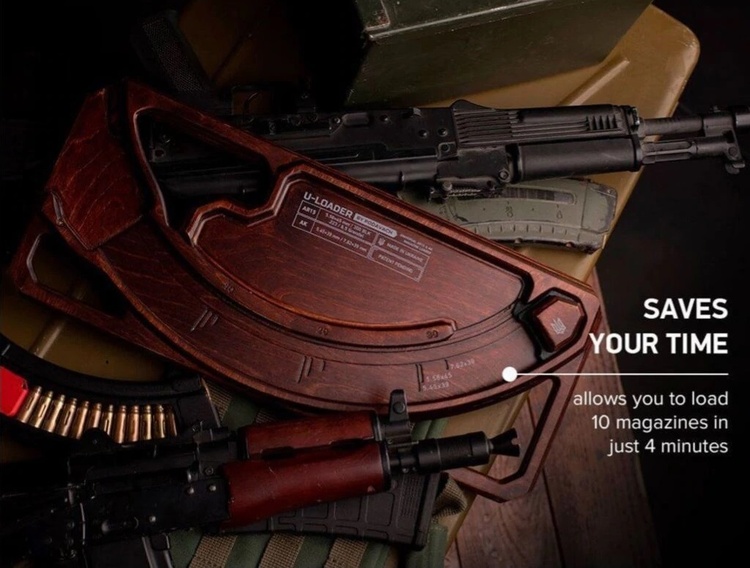 PODAVACH has been originally positioned as a Ukrainian brand: with a Ukrainian trident and the inscription "Made in Ukraine". But in 2015, the Americans were choosing a more convenient design rather than the Ukrainian manufacturer. Many people perceived Ukraine and russia as one former Soviet Union.
Now everything is different. There appeared even a new category of customers who make a purchase in the United States, but take it out in Ukraine. These customers are usually going to war. In such cases, the company cancels the order and issues the product free of charge – the same situation is with the Ukrainian military.
There are almost no devices left in Ukraine. They are all transferred to the Armed Forces and to training centers. The reserves of the US will satisfy the country's needs until the end of May. Meanwhile, Zaitsev is going to restart production and gradually reach the required volumes, which will be definitely increasing. The company has been developing a dealer network in America for six months now. Until now, PODAVACH was sold only through its own website, and logistics was provided with the help of fulfilment.
Business boom
A week before the war, Ivan Zaitsev's team began testing a new direction. However the manufacturer does not disclose the details, keeping the intrigue until the official launch. Zaitsev says only that new inventions will be made at the same facilities as cartridge feed systems. Ukrainian PODAVACH, unlike its world counterparts, is not plastic: it is made of Baltic birch.
Kyiv's workshops are also pretty busy nowadays. The remaining production facilities are already producing furniture and decor. In order to maintain production, Ivan used to work on such small B2B orders. The latest examples of them are premium wooden accessories for cats, which will be sold on the global market.
"Currently, entrepreneurs have got out of their comfort zone. Due to this there are endless opportunities to create something new. Everyone is looking for partners. This is a time when you can do a lot of interesting things," claims the interlocutor.
Ivan Zaitsev, like many entrepreneurs, combines work with volunteering. More precisely – volunteering with work. At the beginning of the war, the entire Ukrainian cartridge feed systems depot was handed over to the military. In addition, together with other volunteers, Ivan launched the production of anti-tank hedgehogs and caltrops – spikes for impaling car tires.
"Everything was done quickly. We found a Kyiv plant where there were welding machines, then made arrangements with the Metinvest Group, which provided us with free of charge metal. The students volunteered on the production in three shifts," Ivan recalls. Within a month, the demand for hedgehogs and caltrops was met. In total, more than 4,000 product units were handed out.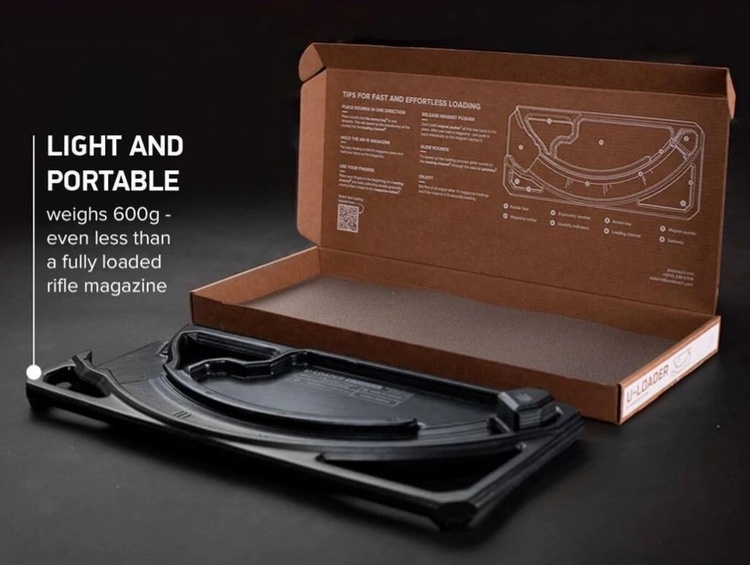 Requests for PODAVACH continue to come. To help the army while the production moves, the inventor posted on FB documentation on how to make a simplified configuration. Currently, volunteers can make the cartridge feed systems themselves.
Developing the topic, Ivan thinks about the production of chargers for machine gun belts. "It is difficult to charge machine guns, but at the same time soldiers have to shoot a lot. We are thinking together with other designers about how we can strengthen our combat capability," Zaitsev shares his plans with Mind.
Ivan describes the future of his main commercial product with the slogan: "PODAVACH charges everything". Work on prototypes of less popular platforms continues. 9 mm – the next niche he plans to occupy.
If you have read this article to the end, we hope that means it was useful for you.
We recommend you to join the Mind Club. To become a member, you need to subscribe for $7 per month.
Your support is very important to us!
Why do we introduce paid subscription?
High-quality and independent journalism takes a lot of time, effort and is expensive – it's really not cheap. But we believe in the prospects of business journalism in Ukraine, because we believe in the prospects of Ukraine.
That's why we are creating a paid monthly subscription – Mind Club.
If you read us, if you like and appreciate what we do, we invite you to join the Mind community.
We will develop Mind Club: the amount of materials, available services and projects. As of today all the existing members of the club:
Help to create and develop quality independent business journalism. We'll get the possibility to continue empowering and improving the quality of our materials.
Visit a website – without any banner ads.
Get access to Mind's «closed» materials (a monthly issue where we explore and analyze how entire industries are doing; and weekly analytical summaries).
Free access to Mind Invest Club events for subscribers, and special terms – for other Mind events.
Smart Power. Business owners who become Mind subscribers will get access to a system violations aggregator from Mind and Skazhy.ua analysts. If your business has problems with dishonest officials or competitors, we will analyze whether their behavior is systemic, and together we will be able to solve this problem.
We will continue to develop Mind and add useful rubrics and services for your business.
We work to ensure that our journalistic and analytical work is of high quality, and we strive to perform it as competently as possible. This also requires financial independence. Support us for only UAH 196 per month.
You can unsubscribe at any time in your LIQPAY account or by sending us an email: [email protected]
Stay tuned for business and economy news on our Telegram-channel
Mind.ua