The Train to Victory project curator: "Ukrainian cultural exports have never been so powerful before"
Katia Taylor talks about new and destroyed art, the state cultural strategy, and projects in Europe
The picture provided by the interviewee
Katia Taylor is a Ukrainian art curator, contemporary art expert, founder and CEO of the Port cultural development agency. Throughout 2022, Katia Taylor and the Port team spoke about the war with art projects in Ukraine and around the world – and continue to do so today.
The Train to Victory is a project to thank the heroic Ukrainians in the occupied territories, created by the Gres Todorchuk agency, Ukrzaliznytsia, and implemented by Port. Ukrainian artists painted seven passenger cars, each of which was dedicated to a region of our country temporarily occupied by russia. The train travelled on Ukrzaliznytsia routes, including to Kherson after de-occupation and Uzhgorod.
The exhibition project The Captured House is about 50 stories of war in photographs, installations, sculptures, digital and musical works by Ukrainian artists who continued to live and work in the regions where the fighting continued. The exhibition took place in May-August 2022 in Berlin, Brussels, Rome, and Amsterdam and reached an audience of thousands of Europeans.
The Wall/Murals Across Europe and Africa art project is about 10 Ukrainian and international street artists who work together to create murals in different cities to speak about freedom, democracy and unity. So far, they have presented four works in Berlin, Vienna, Marseille, and Brussels and are working on the next project in Nairobi. The initiators are Port and the Ukrainian Institute.
Art curator Katia Taylor told Mind why the war promotes the rise of art, why we need a state cultural strategy and how to communicate our identity to the world, why Europeans are interested in the history of Ukrainian culture, and how we can build a common future.
– Over a year has passed since the full-scale invasion, and it seemed then that culture would be out of time, but the opposite happened. What has this year been like for you personally and for art management in general?
– It was a challenge for all of us. But it was also a catapult for Ukrainian culture, which is only possible in times of crisis. On the other hand, the whole history of independent Ukraine is a crisis. We have not had any other experience: if you look at our history, something has always happened either in the economic or political realm. The whole history of independence is based on the fact that each subsequent crisis strengthened us and our identity developed. The war was the most powerful impetus, particularly for culture.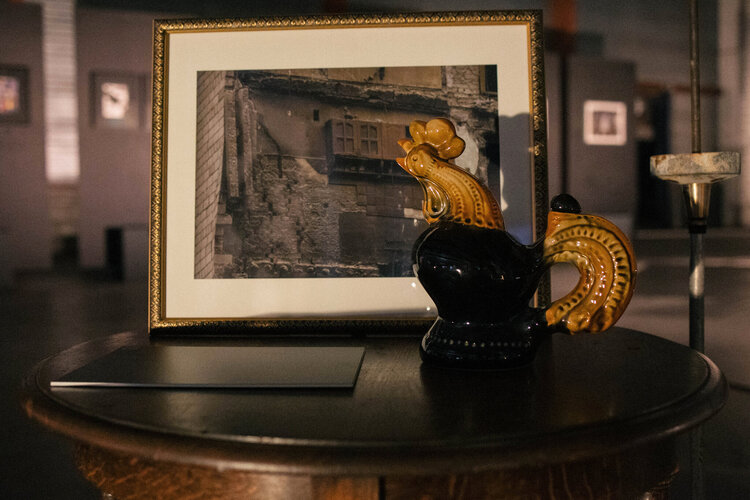 The Borodianka cockerel as a symbol of Ukrainian resilience.
I had no doubt that it would develop and flourish during the war: flourish in terms of meaning, not in terms of exhibitions, performances, and events. For the first six months of the full-scale invasion, everyone was hiding, artists, like all other people, were confused. Then someone started to create something, to issue the first reflections.
And after six or seven months of war, people realised that, firstly, it was going to be a long war, and secondly, that it was a war for our identity, not just for territory. This was already clear, but the realisation of the importance of culture has become even stronger. Not in the sense of leisure, although this is also important, but in terms of identity formation. Few people had thought about this so deeply before the war.
It is hard to work in conditions of uncertainty, because there is no stable funding, people have moved around the world. But in terms of shaping a new cultural agenda and a state cultural strategy that should set the vector for all cultural agents working in this field, very important processes are taking place. Unfortunately, they could not have happened if we did not have this crisis.
– So the war gave a powerful start to the development of contemporary Ukrainian art?
– In particular. But first of all, it helped us to rethink ourselves as a nation and to realise what it means to be a Ukrainian. The war gave impetus to the formation of new meanings. And this is exactly what artists do.
– There is an opinion that before, it was mainly the Ukrainian diaspora that was interested in having Ukrainian art represented. Did the war give an impetus for our art, contemporary and otherwise, to be better perceived abroad? To what extent are Europe and the US interested in presenting it in their art spaces?
– Yes, you are right, there was no such interest in Ukrainian art before the full-scale invasion. This is not only due to the war itself, but also to the fact that Ukrainians have never been so active in the world. We did not do much promotion. Ukrainian cultural exports have never been so powerful before. It was not part of the state strategy, culture was not a priority. Private organisations did not have enough resources, so they promoted individual talents, and the state was not very interested in culture in general.
If we look at the exhibitions in important museums, such as the Metropolitan, MoMA, Tate, in recent years, we will notice that there are exhibitions of Chinese, Indian or, in general, African art. It was very rare to see Ukrainian art there. Except in some exhibitions about the russian avant-garde, where Ukrainian artists were credited as born in the russian empire.
Because of russian propaganda, almost no one knew how Ukrainian art differed from russian art. Now we are changing this.
If you look at how our artistic presence in the world has been developing over the past year, it becomes obvious that Europeans are interested not only in contemporary Ukrainian culture, but also in its history. This is also because it is closely linked to European history.
More and more profound projects are being created that explore this. There is currently an exhibition of the Ukrainian avant-garde at the Thyssen-Bornemisza Museum in Madrid. There are also discussion panels at the Sorbonne, organised by Olga Sagaidak, who brings important experts, historians, and cultural critics to explore Ukrainian culture and art.
Why do I focus on Europe? Firstly, we are more geographically connected. And secondly, even Europeans didn't realise how close Ukrainian art is to the Western scene, of which it has always been a part. This is an important discovery for them.
These processes are now affecting the reappropriation of our cultural values, as some museums are renaming artists who were signed as russian to Ukrainian (by place of birth). In the future, I hope we will come to restitution, that is, the return of cultural property that was stolen by russia.
Europeans are also interested in this from the point of view of the global cultural agenda, where the topic of decolonisation is being actively discussed. This means that former empires, such as the British or French, are rethinking their museum collections and starting to return cultural property to the countries from which it was once taken.
– You have mentioned that European museums are also trying to re-purpose Ukrainian culture. For example, the Metropolitan Museum of Art has recognised Arkhyp Kuinji as a Ukrainian artist, and recently the Amsterdam City Museum has recognised Kazimir Malevich. What difficulties do you still face with the presentation of Ukrainian art?
– We are just at the beginning of the journey. A lot is happening now, but not in a consolidated way. It's time to choose where we are heading, what we want people to know about us.
The first problem we face is the one of the state cultural strategy – internal and external. What kind of culture do we want to show, how do we want to interact with global institutions, what goals do we want to achieve.
The second is funding. If we are talking about a systematic and sustainable Ukrainian presence in the world, this means state funding. During the war, the state cannot fully support culture, but sooner or later it will have to.
The third problem is that not all cultural agents promoting Ukrainian culture work for our benefit, because there is no selection of projects and programmes. Everyone is their own director and declares something different, everyone is an ambassador of Ukraine. Although there is a general idea of what we should tell about events in Ukraine, these plans are inconsistent and uncoordinated, so they cannot hit one point. I'm not sure that we can create the right image of Ukraine abroad in this way – and we certainly need to create it. We need Ukraine to be associated with something specific. And we don't want it to be associated only with the war.
Over the past year, Ukraine's positioning has begun to take shape – thanks to the bravery of our people. Bravery has become a brand that is actively used in various types of projects.
We know that freedom and independence are a big part of Ukrainian identity. However, perhaps there is something on which we can build this brand further, beyond the war. This will take time.
– In William Deresiewicz's book Death of an Artist, he points out that people don't usually compare the work of an artist to any other profession, such as an economist, IT representative or driver, so they often devalue it. In your opinion, how does this work in Ukraine and will it be possible to change it?
– The artist's profession today is broader than the stereotypical understanding, where an artist is a person who goes to the lake with an easel and paints a beautiful landscape. An artist works with sense first, and then with form. It may be a landscape on an easel, but this is secondary. What matters is what the landscape is about.
In Ukraine, artists are often separated from society, so it does not perceive them as its own. An artist is an observer who stands on the horizon of events, reflecting on them. That is, he stands aside not because he is not interested and does not want to participate. But because this is the only way to see and comprehend reality. Perhaps this symbolic transition of the artist, his ritual integration into society, should take place right now.
– You mentioned the image of an artist with an easel. Can it be considered a part of the russian policy of colonisation and the creation of mass culture, the slogan of which was that culture should be clear and understandable to the people?
– I understand that you are referring to the role of art in the USSR. This is a slightly different problem: whether art should be in the service of the state. No, it shouldn't. It can critically reflect on its role. But again, it doesn't have to. Art doesn't owe anyone anything at all.
I think the point here is quite different: the artist's work was rethought in the West throughout the twentieth century. During this time, the images of art changed dramatically. Because of the Soviet policy, we could not observe these changes, so we still have a stereotypical idea of the artist's role. If you talk to an average European, it becomes clear that they have a different attitude to art. Because art is more organically integrated into the life of an average European than into ours. For them, going to a museum is a normal part of their leisure time. And they do it all the time, they know the names of artists, almost everyone has basic artistic knowledge. You don't need to be an art critic to discuss popular art movements: an educated person can have a conversation with you about modernism.
And so we have such a gap in the perception of the artist, who is mostly an incomprehensible figure for us, because we have never visited his studio, listened to lectures about art, and have not thought or read much about the role of the artist in social and sociopolitical processes.
Now the war is pushing us to think about it more and more, to critically reflect on the role of every citizen, including artists, and to understand that they also perform their social function. And how he works – from dawn to dusk or dusk to dawn – is his business.
– Tell us about the projects you worked on in 2022 and which ones opened this year?
– A lot happened in 2022, and spontaneously too. We intuitively understood that we needed to strengthen Ukraine's voice. And along the way, we figured out how to do it.
We specialise in exhibition activities, and it is natural for us to create art and documentary projects. When the war broke out, we developed The Captured House exhibition and held it in Brussels, Berlin, Amsterdam, and Rome. It was an exhibition of Ukrainian artists, the first wave of reflection on the war, to tell Europeans what was happening. Even then, we realised that we could not focus only on the pain and fear that Ukrainians are experiencing now. We need to move on, to create not only reflection but also sustainable change through art.
Later, we returned to Ukraine and created the Train to Victory together with Gres Todorchuk for Ukrainian Railways. Seven trains, each dedicated to the occupied areas. And also to the heroes who are not in the Armed Forces: volunteers helping the military, doctors, farmers who continue to do their job during the war, save people and help. The idea was that the train would go to the territories that would be de-occupied. It happened because it was the first train to arrive in Kherson when it was liberated. It was symbolic.
After that, we went back to Europe to create The Wall project, which is still ongoing. It is not about the present, but rather about our common future. Sooner or later, we hope, Ukraine will become part of the European community. And we are all working on it.
The Wall is a collaborative mural project between Ukrainian and international artists that has opened in Vienna, Berlin, Brussels and Marseille. When we talk about the dialogue between countries, we want it to take place not only in the political arena, but also through communication between people, communication between artists. Artists create a sketch together and then paint the mural together. It is not always easy, just as it is not always easy to create a long-term partnership between countries.
Now I've come to Nairobi with the team to create the fifth mural. This is a very difficult collaboration, everything works differently than in Europe. Our stay in Africa is already a big victory, because Ukraine is not well represented here. Recently, Mr. Zelensky said that the Ministry of Foreign Affairs would open ten more embassies in Africa. Instead of being happy, I was surprised that there are only six Ukrainian embassies in Africa today. This is dramatically low. That is why we are here and will do everything possible to make our voice heard.
– Africa is also underrepresented in Ukraine.
– Ukrainian presence in various African countries should be a priority. Whether African countries should be present in Ukraine is up to them to decide.
Currently, Ukraine is more interested in partnership, so we have to be proactive. But it is still appropriate to talk about specific countries. We can compare Africa and Europe as economic hubs, for example. But we should not generalise about African countries. Because they are all separate planets. And we need to establish contact with each of them.
– This could be a unique experience of cooperation and co-integration between the Ukrainian and African art spaces. Because if exhibitions of African artists are brought to Ukraine, it will also be quite interesting.
– Absolutely. Moreover, the African scene is large and interesting, we can't even imagine the scope and context of what is here. We have a similar experience with most of the countries here that were colonies, so we have something to talk about.
– Art connoisseurs only see the result of the project and its presentation, but what happens behind the scenes is no less interesting. Which of the processes you mentioned fascinate you the most, and which ones make you feel tense?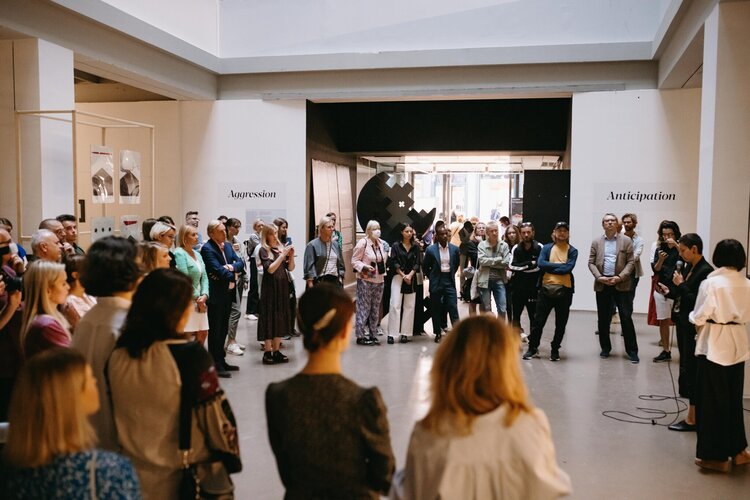 We are inspired when we manage to bring the project to its end, when we achieve what we have planned. The whole process is interesting and complicated – and very much not artistic, because most of our work involves arrangements and negotiations at various levels: with municipalities, artists, contractors. As a curator, of course, I like to write concepts at a table with a beautiful view. But my capacities go far beyond the creative part of the project.
You need to understand that there is no job that is more or less important, so you need a strong team. When there is concentration in the team, everyone knows what they are doing and works for the result – in the end, we get a visible result, especially when it comes to public space.
For example, the mural we unveiled on 24 February in Brussels will stay there for years. I get maximum satisfaction from the fact that we have done something that will remind us of Ukraine in some time, when circumstances change. And people who are not interested in art will still see this mural, and it will shape public opinion.
– Are there any educational institutions in Ukraine that specifically train art management specialists?
– I think there were such programmes at Shevchenko University and the Institute of International Relations, but I don't know if they exist now. It's difficult to get practical knowledge, these are mostly private courses. As universities usually teach theorists. In real life, students face radically different challenges.
– Is this mostly a personal initiative of an individual who is a fan of art and wants it to be promoted in the world?
– Not quite so. There's a private platform called SKVOT, and they have numerous courses, including the art management course that I teach.
– I recently read a column by Olesia Ostrovska-Liuta in NV magazine. She expressed the opinion that a lot of Ukrainian art suffered as a result of the war, and the best way to renew Ukrainian culture is not to mourn for it, not to try to recreate this period, but to create something new. How do you feel about this proposal and is it appropriate to talk about it now?
– I look at these processes separately. The Arkhip Kuindji Museum, the Grygoriy Skovoroda Museum, and the Maria Prymachenko Museum were destroyed. The originals, unfortunately, are lost forever and justice must be done.
New art also matters. And we really have to not only create it, but also rethink history. To build links between the past and the future through the succession of generations.
These are two parallel lines, each of which is important in its own way.
– Can a layer of contemporary art still replace the lost one?.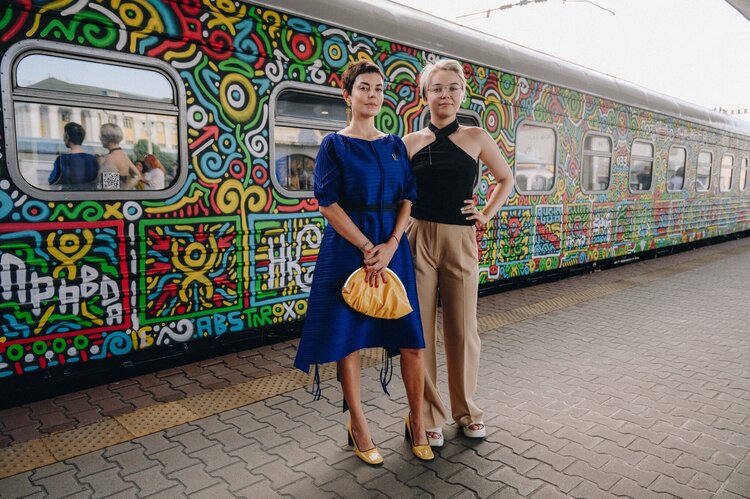 I think a more appropriate word would be not to replace but to offer an alternative. Will a new art be created on the basis of which we should form our new identity? I hope so.
– Three art events in Ukraine in 2022 and early 2023 that impressed you personally?
– An exhibition of the Ukrainian avant-garde in Madrid, at the Thyssen-Bornemisza Museum.
A concert at Carnegie Hall in New York to mark the centenary of the premiere of Shchedryk carol.
Renaming Edgar Degas's russian Dancers painting to Dancers in Ukrainian Dress at the Metropolitan Museum of Art. This is not an event, but it is an important precedent to start a cascade of reactions from other museums and to start bringing back the names of Ukrainian artists, and at the same time to shape the image of Ukrainian art in the world.
If you have read this article to the end, we hope that means it was useful for you.
We work to ensure that our journalistic and analytical work is of high quality, and we strive to perform it as competently as possible. This also requires financial independence. Support us for only UAH 196 per month.
Become a Mind subscriber for just USD 5 per month and support the development of independent business journalism!
You can unsubscribe at any time in your LIQPAY account or by sending us an email: [email protected]