Bookchef CEO: "Prior to 2014, the Ukrainian book market was focused on selling imported books"
Publisher Oleksandr Kirpichov speaks on working with bestsellers, record print runs, and promoting reading
Courtesy: Oleksandr Kipichov
Bookchef is a Ukrainian publishing house with over 450 titles in its portfolio. Among them are world bestsellers such as Sapiens: A Brief History of Humankind, 21 Lessons for the 21st Century, and Homo Deus: A Brief History of Tomorrow by Yuval Noah Harari, Becoming by Michelle Obama, A Promised Land by Barack Obama, Greenlights by Matthew McConaughey, Will by Will Smith, 1984 by George Orwell, Tales of Ordinary Madness by Charles Bukowski, and many more.
CEO of Bookchef Publishing, Oleksandr Kirpichov, spoke to Mind about the development of the Ukrainian book market before and after 2014, and how it changed after February 24th, 2022, whether it's possible to publish books in large print runs in Ukraine, and how much profit is lost to piracy, whether readers can influence the decision to publish a articular book, and how to encourage Ukrainians to read more.
– How did your publishing house begin to work?
– Bookchef Publishing was founded in 2017. It was a small team of like-minded individuals united by a desire to publish interesting, high-quality literature. Among the first publications, which later became long-sellers, are worth mentioning Hollywood actress Cameron Diaz's The Body Book, neurophysiology expert Dr. Joe Dispenza's Breaking the Habit of Being Yourself, and the Pulitzer Prize-winning novel The Underground Railroad by Colson Whitehead. Work on this novel began long before the announcement of the winner, so this news was a pleasant surprise for us. Moreover, the Ukrainian translation of the book appeared earlier than its russian counterpart, which at that time was a rare phenomenon.
– What was happening with the Ukrainian book market when you started?
– Up until 2014, the Ukrainian book market was mainly focused on selling imported books, as the supply of Ukrainian-language books was limited. It was during this period that many Ukrainian publishing houses were founded and the Ukrainian-language assortment experienced active growth. Many world bestsellers began to be translated and published in Ukrainian.
In late 2016, the Law of Ukraine "On Amendments to Certain Laws of Ukraine Restricting Access to the Ukrainian Market of Foreign Printed Products with Anti-Ukrainian Content" was adopted. At the same time, a licensing procedure was introduced for books originating from russia and belarus to check for the absence of anti-Ukrainian content. On the other hand, the issue of counterfeit paper books and piracy of electronic books remains relevant today. If previously counterfeit products were dominated by russian books, now there are many Ukrainian ones. This harms not only publishers and official sellers but also readers who receive a low-quality product.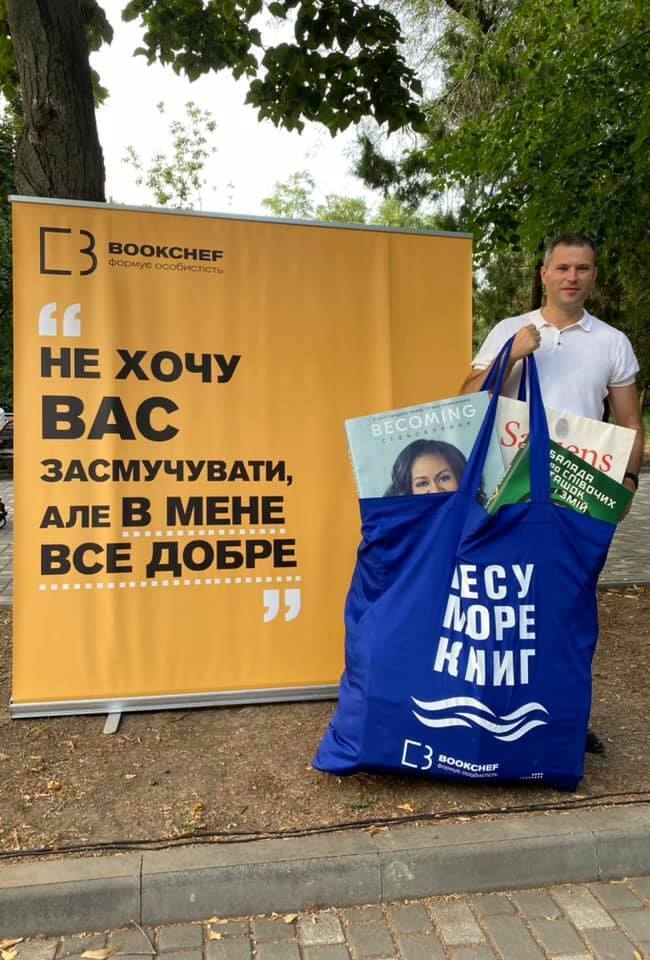 Piracy "bites off" from 20% to 30% of the book market, according to various estimates. We have repeatedly personally recorded facts of violations, for example, at the largest book market in Kyiv near the Pochaina metro station or at book exhibitions. We hope that after our victory, this issue will be more controlled.
– How do you understand what your reader should be like?
– Everything is changing so fast nowadays that we have moved away from the classic portraits of our conventional readers. We try to keep an ear to the ground and respond quickly to changes in society to offer the Ukrainian reader the most relevant literature. When it comes to statistics, women prevail among our readers.
– From my own experience, unlike other publishers, Bookchef's editions strive to be as close to the original as possible: design, illustrations, excellent translation and additional materials.
– How difficult is it to adhere to these standards so that the book is adapted to the Ukrainian reader but retains what the original contains?
– It's not difficult when you have a united team of professionals. We strive to simplify the process of searching for a particular edition as much as possible so that the book is recognisable to the end user. So, if the cover is successful and already recognisable, we negotiate the rights to use the original cover.
If we understand that the context of the book meets the readers' needs, but the original cover may not be understandable to the Ukrainian audience, we create it ourselves. By the way, in such cases, we often receive feedback from authors that our cover is even better than the original. This, of course, is nice to hear.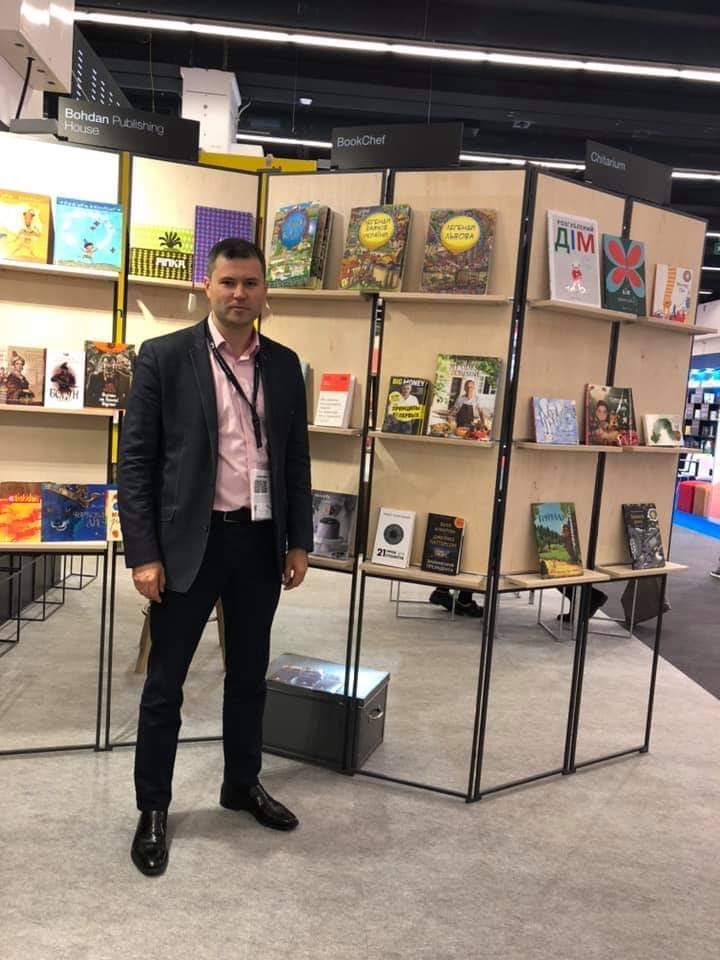 When it comes to the work on the manuscript, sometimes three, four, or even ten people work over the adaptation of the text (translators, literary, and scienсe, and executive editors, several independent proofreaders). Our goal is to produce a high-quality publication that you want not just to read once, but also to keep in your home library and re-read.
– What is the Ukrainian book market like now?
– Has the attitude of readers to russian and russian-language literature changed? Did russian books finally leave the Ukrainian market after 24 February?
– After 24 February, attitudes changed not only towards russian-language books, but also towards everything related to russia. Not only in Ukraine, but throughout the civilised world.
First, today the readers' demand for russian-language publications has significantly fallen. Second, most market actors are not ready to continue to keep this on. Foreign authors do not want to publish in russian, distributors are not ready to work with russian-language books anymore, and retailers do not want to have books in russian in their assortment. Perhaps only the "pirates" are the only full-fledged players in the distribution of russian books.
– What is the current situation with translated works?
– Using Bookchef as an example, it is worth saying that we have always translated from the original, and the original can be in different languages. For instance, the original books by Yuval Noah Harari were published in Hebrew and English.
If an Azerbaijani author, Yelchin Safarli, who lives in Turkey, writes in russian, what other language should we translate him from?
By the way, Yelchin Safarli's books were bestsellers in Ukraine. Safarli's meeting with Ukrainian readers became one of the most popular events at the Book Arsenal festival, and at the Book Forum Lviv we gathered a full theatre hall, and that was over 350 visitors. It was because of the author's ambiguous position that we ceased to cooperate with him on our own initiative and no longer publish his books.
Bookchef has always been, is and will be a Ukrainian publisher And the hate that can sometimes still be found among book publishers, as in any other business sector, is most often ordered by someone. The reason is that someone simply cannot withstand healthy competition.
– Are your readers able to request for books they are interested in?
– Almost every day we receive requests for books to be published. The main focus is on how interesting the work can be to our market. Another issue is the popularity of the book in other markets. For example, it may even be No. 1 on Amazon, but this does not mean that it must be published here. A book may be specific to the American market only, and the topic may be uninteresting for Ukrainian readers. And vice versa, a book may have a low rating, but it will be a top seller in Ukraine because it is an interesting product for our readers.
Therefore, the decision to publish a book is made by the editorial board. If we have faith in the success of the book among Ukrainian readers, we can indeed acquire the rights and publish it in Ukrainian. Moreover, we are grateful to our readers for their indifference and activity.
– Can such reader requests be useful or harmful?
– Definitely not harmful. If readers are really interested in a particular publication, they ask us to publish it, and we understand that there are many requests for this book – we try to meet the needs of the reader. In any case, the request goes through the editorial board, so only the most popular, useful and interesting products can be published.
– What factors have a significant impact on a reader's decision to buy a book?
– The main factors are an interesting plot, topic, author, sometimes the title or cover of the book can catch the eye, and, of course, the price of the publication, printing, reputation of the publisher and even the translator are important.
If a book has already got good reviews and feedback prior to its release, this also encourages purchases. That's why we sometimes practise pressruns. Books from them are disseminated to media representatives, opinion leaders and bloggers.
– To what extent does the Ukrainian book market depend on the global one?
– There are major trends in the global market that definitely affect markets in a particular country. Last year, the demand for fantasy and young adult books (interesting for both teenagers and adults) increased, and we also see an increase in demand for classic fiction.
Today, Ukraine is creating trends that resonate in the hearts of readers worldwide. While many foreigners used to know almost nothing about Ukraine, for more than a year now, the war that russia has waged against Ukraine has been the main topic of discussion. There is a high demand for books about Ukraine and our heroes on the global book scene.
– How difficult is it to get the rights to publish foreign bestsellers or winners of various literary awards? How does it work?
– There are specific algorithms through which publishing houses can acquire the right to publish a particular book. Interested publishers contact the copyright holder with a request or immediately make an offer. The rights holder then selects the best offer not only based on the who-offered-the-most principle, but also which publisher has better experience and can better implement this project on the Ukrainian market.
However, if, for example, the author's previous books have already been published in Ukrainian, the agency often negotiates with this publisher first, and then considers offers from other interested parties.
Publishing houses usually try to publish all or all of the best books by the author with whom they have started cooperation. This is what happened with one of our top authors, Yuval Noah Harari. Currently, Bookchef holds the rights to absolutely all of his publications, and our portfolio includes five books by the author. We also publish Joe Dispenza, Jennifer L. Armentrout and others.
– Is it possible to reach large numbers of printed copies for books in Ukraine?
– We are still far from reaching the world's top print runs, of course. But in relation to the Ukrainian book market's capacity, yes, it is possible. For example, we are about to release a new book in the Blood and Ashes series by Jennifer L. Armentrout, with a run of 25,000 copies. The total run of the series is over 117,000 copies.
Also, over the past six months, total outputs of bestsellers have increased significantly from 3,000-5,000 to 10,000. Although it is still too early to talk about a substantial increase in printing volumes and, accordingly, sales for all books, as this is a long-term trend. But there are still many books that are published in only 1000-1500 copies.
– Some studies by the Ukrainian Book Institute emphasise that Ukrainians read very little. What do you see as ways to encourage readers?
– The habit of reading should be nurtured, because a book is not only an unlimited source of knowledge, but also a great leisure activity. One of our priorities in this area is to promote reading among children and teenagers. In addition to translated literature, we have many wonderful authors who are popular not only in Ukraine but also abroad.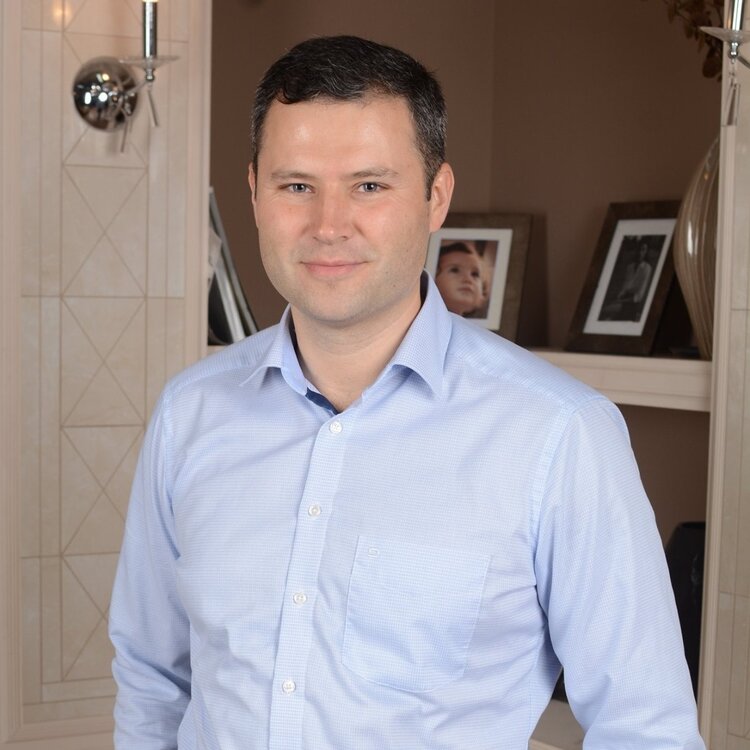 Publishers and market actors can and should also promote reading. And this yields significant results when there are rules that all market participants follow. Publishers invest money in buying the rights, translating and creating the layout of books, printing, promotion, and then someone simply counterfeits these books or distributes pirated electronic copies. Much of the lost profit goes into the pockets of counterfeit market players instead of contributing to the development of new projects.
So, on the one hand, the government should stimulate the development and popularisation of reading, especially among children, and on the other hand, it should ensure compliance with the law. I believe more in the development of the market through healthy competition, rather than selective subsidies or grants, the distribution of which usually leads to scandals in our country.
– What are your company's record printing runs in terms of the number of books printed and copies sold in particular?
– Our top 5 in terms of the number of copies sold over the past year: books from the Blood and Ash series by Jennifer L. Armentrout were printed in a total of 117,000 copies, 1984 by by George Orwell – 23,000, A Thousand Boy Kisses by Tilly Cole – 19,000, Greenlights by Matthew McConaughey – 16,000, God Is Not One: The Eight Rival Religions That Run the World by Stephen Prothero – 11,000.
– What books can readers look forward to this year?
– Our five most anticipated books of 2023 are the continuation of the Blood and Ash series by Jennifer L. Armentrout, and we are also planning to publish a new series by the same author, American Prometheus: The Triumph and Tragedy of J. Robert Oppenheimer by Martin Sherwin and Gödel, Escher, Bach: An Eternal Golden Braid by Douglas Hofstadter.
It is also worth mentioning Michelle Obama's new book The Light We Carry, which is due to be published by Bookchef at the end of this year or early next year, and many more new series and sequels of existing ones.
If you have read this article to the end, we hope that means it was useful for you.
We work to ensure that our journalistic and analytical work is of high quality, and we strive to perform it as competently as possible. This also requires financial independence. Support us for only UAH 196 per month.
Become a Mind subscriber for just USD 5 per month and support the development of independent business journalism!
You can unsubscribe at any time in your LIQPAY account or by sending us an email: [email protected]