Boris Shestopalov: Socially responsible business is the first to demonstrate an example of extraterritoriality
Ño-owner and CEO of HD-group; co-founder of the charity foundation «Social Initiatives» told about organizing work processes under pandemic conditions, strengthening sanitary standards for food production, supporting employees, and introduction of measures for those who need it most today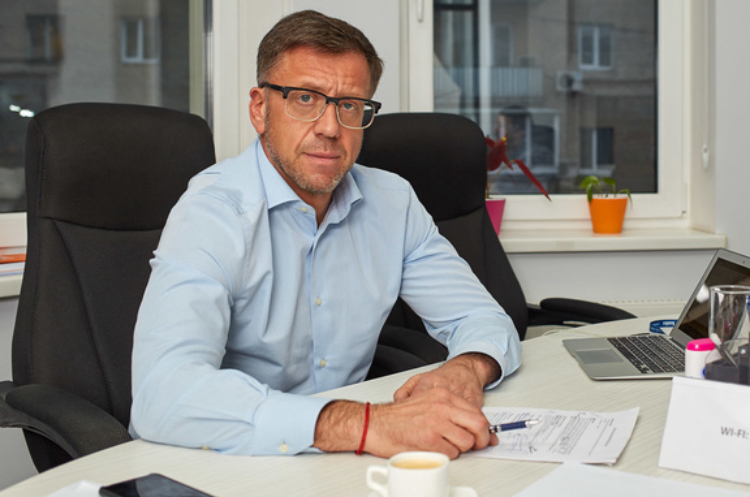 – In times of crisis, bread is a product that should always be on the shelves of supermarkets. How has the crisis affected your business, and how has your business complied with security and sanitation regulations concerning the coronavirus pandemic? Please share your experience.
– Bread is among the products for which demand is stable and usually increases in times of crisis. Since the beginning of quarantine, we have seen an increase in product sales, but today it has returned to the pre-quarantine level.
Certainly, the crisis has made many adjustments to the work schedule of our group's businesses, as today we have taken a number of measures to prevent the spread of COVID-19 and to strengthen the procedures for compliance with the relevant quarantine rules and regulations.
In terms of product safety, we have tightened control of all chains both at the «entrance» and «exit» of the enterprise. Several measures were implemented, namely: additional control of packaging of raw materials coming to the enterprises; barriers between group enterprises and third-party machines; daily disinfection of all cars; transition to product packaging; thermometry for all personnel introduced at all enterprises; total disinfection of enterprises, «masked» mode of personnel, minimizing the contact of our employees with the outside world.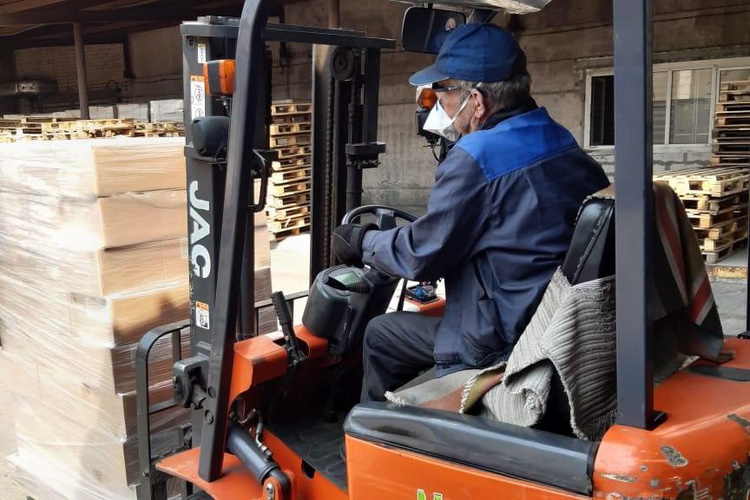 In quarantine, we actively support the «Stay Home» campaign. And this stand applies both to the internal and external policies of the company.
All office staff who could shift to remote working mode has done so. We strive to maximize staff dispersal at workplaces to minimize crowding.
This also applies to external activities that we initiate. For example, on the eve of Easter, to avoid mass gatherings over the blessing of Easter cakes, we invited our Orthodox Church priests and blessed the produce beforehand. So on holidays there were already blessed Easter products on the supermarket shelves.
– How do you ensure the stability of the supply chain?
– The stability of the supply chain is carried out, as before, by our procurement center. The main thing we did was to identify 20 key raw materials and packaging items. We are now increasing their regulatory inventory, signing contracts with suppliers to increase volumes of shipment and to create insurance stocks for us in their warehouses.
– Do you optimize your assortment?
– In general, our assortment has remained practically unchanged. However, we started packing all the bread. So now almost all the produce is cut and packed. Surely, this has led to a significant increase in the cost of packaging material. But I understand that this is a must nowadays, and soon selling unpackaged goods will be almost impossible.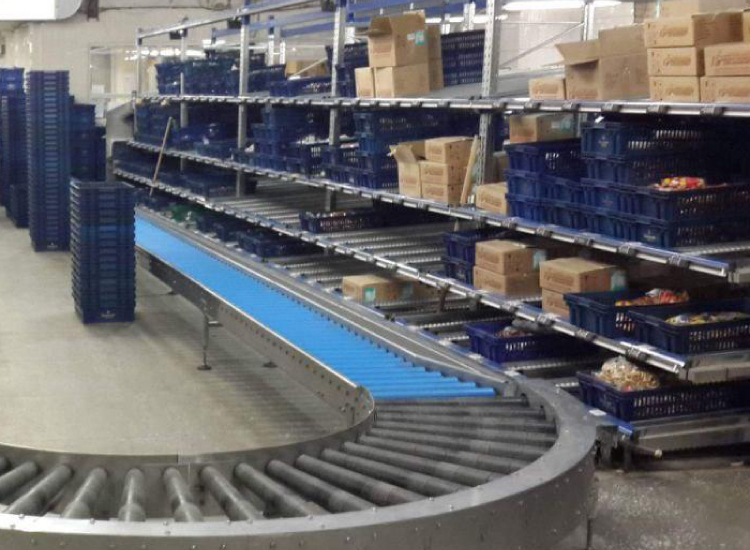 – Did you manage to avoid panic among employees?
– I believe that this is a personal matter for every member of our society. If we talk about our enterprises, we continue to function normally. And as we continue to do our work, we are demonstrating that the set of safety measures taken is aimed primarily at our staff's safety. That adds people confidence. Besides, all our employees have insurance. We made sure that the insurance company we are partnering with will cover all the costs if such payments are not provided by the government. Although, as we all know, the treatment of people infected with coronavirus is state-funded. Apart from that, we, with the trade unions of our companies, have decided to allocate funds for treatment in case that one of our employees would be diagnosed with COVID-19. We are ready to provide maximum support to our employees if the need arises.
– What advice can you give businesses to overcome this crisis?
– We are aware that a long quarantine will result in a prolonged downturn in economic activity and we all, following the wave of the global pandemic, may face the consequences of a global economic crisis. In these circumstances, it is difficult to say something new or share some unique experiences. Yet, we have focused on the following basic steps: cost reduction; customer retention; sales development; careful monitoring of the range; maintaining human capital and maintaining the confidence of our employees in tomorrow; decent financial support for those workers who we may have to say goodbye to.
We are all part of the global economic construct. It is impossible that only one segment of the business to be affected by a crisis. Therefore, it is important to negotiate with banks and landlords in times of crisis. All parties must be contractual. Only in this case, the Ukrainian economy will not fall like a card house.
Everyone should understand that now is the time of survival. In my opinion, we need to convince all partners to act like ones, and certainly to meet these criteria.
– At present, HD-group is actively implementing some social projects. What are the directions and regions of this activity?
– All our charity projects are initiated and supported by the charity foundation of HD-group «Social Initiatives». Although we have created it only this year, it has already become a real support center for many people during the quarantine. «Social Initiatives» focuses on several areas, mainly hospitals and vulnerable social groups. We support them through community organizations and centers for social assistance. The main region of our activity is the Zaporizhzhya region, where the majority of our businesses are located. Yet, a number of charitable initiatives are also being implemented in Chernivtsi and Kyiv regions, where our Group is represented too.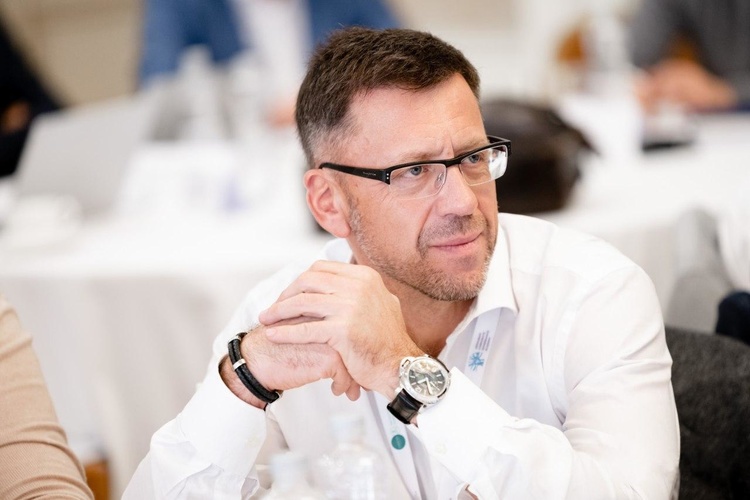 Now, on a daily basis, we provide Zaporizhzhya and Chernivtsi Regional Hospitals with bread. We support them not only with our own products but also with the necessary equipment. For example, recently we have purchased and delivered them infrared thermometers, and about 300 safety glasses. Special attention is given to low-income senior citizens who are at high risk during the quarantine. This category, which is about 3600 people, receives a weekly delivery of bread products and food packages.
In addition, more than 2 tons of confectionery products were donated by our fund to the Zaporizhzhia City Support Center. Likewise, several institutions have received targeted assistance in the form of the produce from the Chernivtsi bread factory, namely Chernivtsi Social Center «Turbota», City center of social services for family, children and youth, Chernivtsi Regional Clinical Hospital, Chernivtsi Regional Blood Service Center, and People's Association «Narodna Dopomoha» (People's Aid).
Days before Easter our charitable foundation responded promptly to the call of the Single Coordination Center working under the Kyiv City State Administration. 2,000 Easter cakes (paskhas) were donated to the KSCA Single Coordination Center, which coordinates charities and volunteers to help socially vulnerable people of Kyiv.
Ukraine is not only Kyiv or Zaporizhzhia… The problems are the same everywhere, to a greater or lesser extent. Only together can we overcome any calamity. Yet, it is the socially responsible business that is the first to show an example of such extraterritoriality. Such interregional cooperation in helping people who currently at risk due to the coronavirus pandemic is a clear example that volunteering and charity for Ukraine is a unifying movement and cannot be limited by regional borders.
About HD-group:
HD-group – is a group of companies, founded in 1998 as the GOC «Hlibodar» in Zaporizhzhia. Its founders are Serhii Chekalskii and Boris Shestopalov. The group comprises grain processing enterprises, bread and pastry factories, a jam and preserves plant, as well as companies providing procurement and logistics services.
In 2019 the GOC «Hlibodar» was transformed into «HD-group». Nowadays HD-group functions as an agrifood platform, acting as a service center with a set of outsourcing functions in the B2B market – from the production of goods (within the existing production areas) to the provision of procurement and logistics services.
The number of employees is more than 2600.
EBITDA Margin Ratio 2019 – 14,8%.
Revenue excluding VAT in 2019 amounted to UAH 1.235 billion.