Darnitsa Joined the Ukrainian Trade and Business Association
Cooperation between Darnitsa and the UTBA as well as to promote Ukrainian pharmaceutical products in the EU markets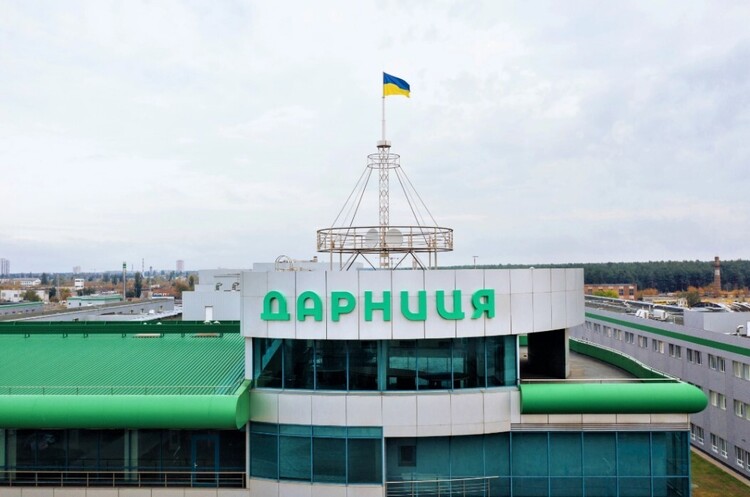 Darnitsa Pharmaceutical Company has become a member of the Ukrainian Trade and Business Association (UBTA). This was reported by Dmytro Shymkiv, the Chairman of the Board of Directors of Darnitsa Group.
According to him, the cooperation between Darnitsa and the UTBA will make it possible to expand business contacts with European business circles, as well as to promote Ukrainian pharmaceutical products in the EU markets.
«Darnitsa is a European company that operates according to globally accepted standards. Our products meet the modern requirements of the European community for medicines. Therefore, for Darnitsa, cooperation with the UTBA opens additional opportunities on the way of expansion of international cooperation with the European Union, entry to new markets with a strict regulatory system, as well as establishing business contacts with European business circles», Shymkiv noted.
As part of the cooperation, Darnitsa joined the industry-specific dialogue on the opening of the EU market for Ukrainian medicines, initiated by the UTBA. Representatives of the Ministry of Economic Development, Trade and Agriculture of Ukraine, the Trade Representative of Ukraine, the Ministry of Health and the State Expert Center discussed the need to eliminate double checks of Ukrainian pharmaceutical manufacturers for compliance with the Good Manufacturing Practices (GMP) and mutual recognition of GMP -certificates between Ukraine and EU member states.
It will be recalled that in February Darnitsa became a participant of the Regulatory Affairs Professionals Society (RAPS), the world's largest organization of regulatory affairs specialists in the field of health care and related products (medicines, medical devices, biopharmaceuticals and food products).
UTBA is a business association in Ukraine, which, having a permanent representation in the European Union, is officially authorized to represent the interests of Ukrainian exporting companies in the European community. The UTBA's mission is to form an independent platform of the export-oriented Ukrainian business in order to authoritatively represent the interests of its members and broadcast a consolidated position in the leading EU institutions and other key institutions of the business community.
Darnitsa Pharmaceutical company was founded in 1930. Since 1998, it has been the leader in Ukraine in terms of production of drugs by volume. Strategic areas of portfolio development are cardiology, neurology and pain management.
The beneficiaries of the company are the Zagoriy family.