Metro's central office threatened the Ukrainian branch with its disconnection from the centralized supply of goods - Dubilet
A co-founder of Monobank called on everyone who can do it to join the action on March 19 at 13:00 in Dusseldorf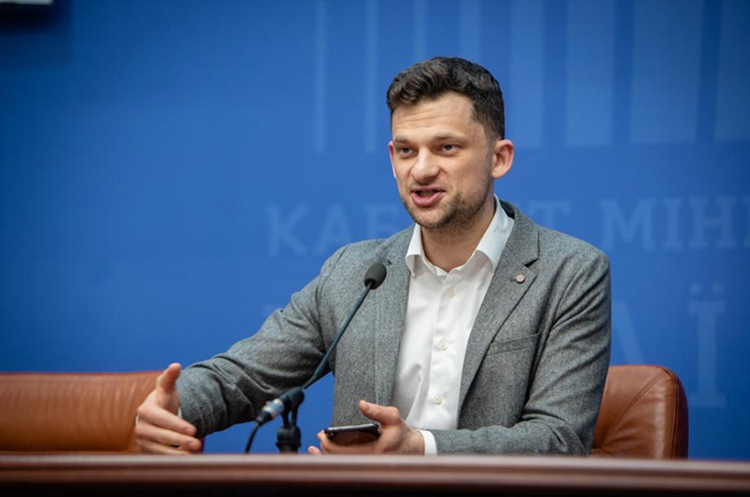 Dmitry Dubilet
Photo: kmu.gov.ua
The central office of Metro threatened Ukraine with disconnection from the centralized supply of goods.
Source. This was announced by co-founder of Monobank Dmitry Dubilet on Telegram.
Details. "From the first day of the war, the Ukrainian office of Metro began to appeal to the German office to close its business in Russia. At first, they received a blah-blah letter in response stating that they did not believe that their sales in Russia had an impact on the war. And in general, they said, they donate money to the UN… Moreover, according to Ukrainian officials, the German office began to threaten the Ukrainian office that if they do not stop the pressure, Ukraine will be cut off from centralized procurement and supply of goods, which may lead to a complete halt of the business in Ukraine ", – said Dubilet.
He also noted that in 2014 METRO AG decided to simply re-register 2 METRO shopping centers in the Crimea (Simferopol and Sevastopol) for a separate legal entity in Russia to avoid sanctions.
The co-founder of Monobank gave a direct speech: "We communicate with our colleagues from the Dusseldorf campus at various levels – they claim that the decision to stay in Russia was made solely by the Board of Directors without having discussed it with staff. Everyone was simply confronted with the fact. "
According to a report, a rally will be held in Dusseldorf on March 19 at 1 p.m.
"I urge everyone there to join: the start is at 13:00 near the Dusseldorf Landtag. More information about the rally can be found here", – Dubilet emphasized.