European countries will provide 2.7 million dollars of funding to investigate war crimes in Ukraine
Successful investigation requires the full support of the international community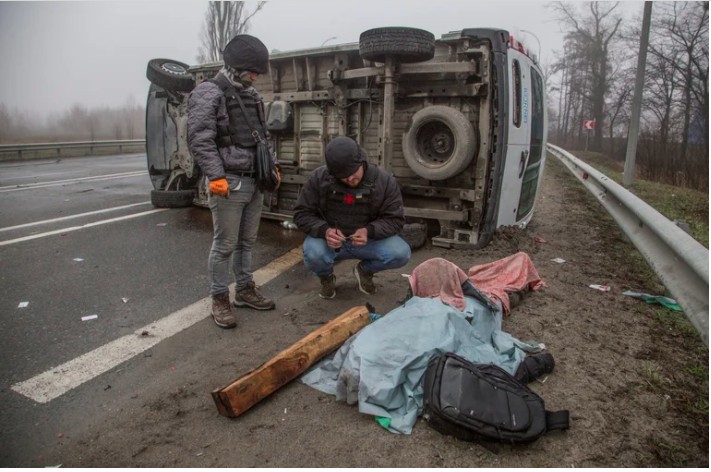 "The Netherlands, Sweden and Germany have pledged to provide 2.7 million dollars of funding to the International Criminal Court (ICC) to support its investigation of the war crimes committed in Ukraine,"
CNN
reports.
EU foreign ministers met in Luxembourg via videoconference with International Criminal Court chief prosecutor Karim Khan at a meeting convened on Monday by Dutch Foreign Minister Wopke Hoekstra.
According to the results of the meeting, Hoekstra said, "The actions of the Criminal Court are one of the most important paths to justice for Ukrainians. The Netherlands wants justice to prevail for all victims of the russian invasion."
Hoekstra has promised the ICC more than $1 million on behalf of the Netherlands to support the investigation.
Germany said in the press release that the country had also pledged to give an additional $1 million to the court.
Sweden's Foreign Minister Ann Linde has announced that Sweden will also provide an additional half a million euros, having declared, "The ICC needs the full support of the international community."
Last week, the European Union allocated $8 million to support and train Ukrainian prosecutors in investigating war crimes.
On March 2, the ICC officially launched an investigation of the situation in Ukraine.
It should be recalled that President Zelensky noted that after the announcement of the massacres in the Kyiv region, the russian occupiers would try to hide the rest of their crimes.
Stay tuned for business and economy news on our Telegram-channel
Mind.ua