The USA must hand over MLRS to Ukraine as soon as possible, so that the other countries will follow its example – Kuleba
"Without MLRS ASAP, the military situation in Eastern Ukraine, which is currently extremely bad, will become even worse"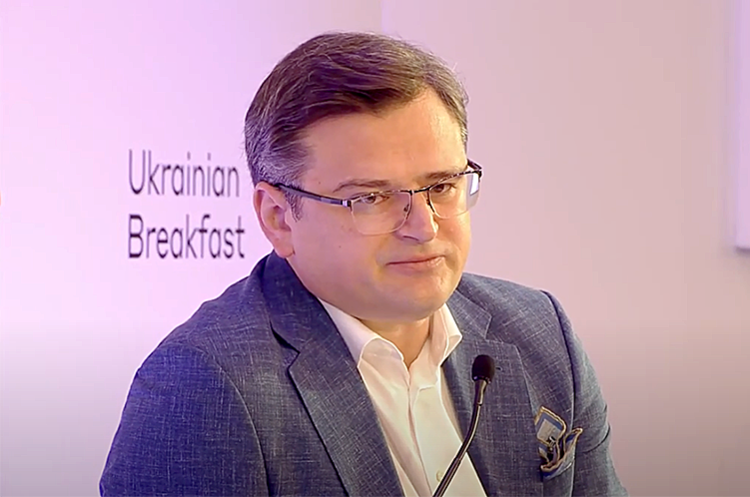 What happened? Foreign Minister Dmytro Kuleba stated that Ukraine needed the immediate supplies of multiple rocket launchers, and called on the United States to take the first step in this direction as an example for other countries.
Source. Kuleba said that at the session "Ukraine and the EU: Everyone Will Win" at the Ukrainian House in Davos in response to questions about what weapons and in what timeframe Ukraine needed.
Details. He noted that the current situation with arms supplies to Ukraine is much better than a month ago, and noted the US leadership in organizing a meeting of the Ramstein format and coordinating the efforts of partners.
"The problem is that I've already had about ten bilateral meetings here, and when I say to someone, "We know you have MLRS, we really need them, please hand them over to us." And the first question I usually hear in response: "Have the USA already supplied you MLRS?" This is the burden of being a leader – everyone is looking up to you. So Washington must keep its promises and hand over the MLRS to us as soon as possible, so that the other countries will follow its example… These weapons are the key to changing the course of the war," Kuleba said.
He explained that without the MLRS ASAP, the military situation in the East, which is currently extremely bad for Ukraine, will become even worse.
"Some villages in the war zone don't exist physically anymore," said the Foreign Minister.
Kuleba added that without such weapons, the Ukrainian military will not be able to begin the liberation of the Kherson region, and as long as russia holds the territory, it has a strategic position that threatens the center and southwest of Ukraine.
"I want you to understand one thing: it takes a long time from the moment a decision is made to the moment a certain weapon fires the first shot on the front line. This means that more of our soldiers will lose their lives to allow our other soldiers to learn how to use the supplied weapons and come to the forefront to help the first ones. Every day of reflection in Washington, Paris, Berlin and other capitals costs us countless lives." Kuleba emphasized.
Stay tuned for business and economy news on our
Mind.ua