Boris Johnson suggests to create an alternative European union against russia
This model will include the UK as a leader and countries such as Ukraine, Poland, Estonia, Latvia and Lithuania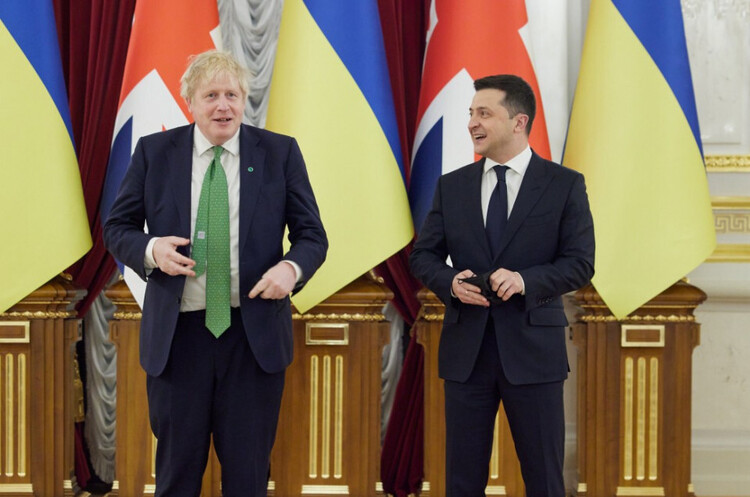 What happened? The British Prime Minister Boris Johnson proposed to the President of Ukraine Volodymyr Zelensky to create an economic and military alliance against russia, which will be an alternative to the European Union.
Source. This was reported by Corriere Della Sera.
Details. It is noted that due to the vague position of some countries on the prospects of Ukraine's membership in the European Union, Johnson is trying to respond to Brussels by proposing a new system of political, economic and military alliances.
It is expected that the new alliance may bring together countries dissatisfied with the EU's position and Germany's response to russia's military aggression.
Johnson was the first to express such a proposal during a meeting with Zelensky in Kyiv on April 9.
The proposed European Community model will include the UK as the leader of the organization and countries such as Ukraine, Poland, Estonia, Latvia and Lithuania, and possibly Turkey at a later stage.
"The British Prime Minister believes that the alliance should include countries united by distrust of Brussels, as well as Germany's reaction to russia's military aggression," the newspaper says.
To date, Kyiv has not taken a definite position on this initiative. But the Ukrainian leadership is convinced that few in Germany and France believe in the defeat of vladimir putin, which is connected with the delays in imposition of sanctions against russia and arms supplies.
Ukraine has completed the second part of the questionnaire for EU candidate status
The "Book of Ukrainian Statehood" in nine volumes was symbolically handed over to the European Commission on Europe Day. The European Commission has promised to provide an opinion to the European Council on Ukraine's application to the EU "as soon as possible".
The European Council will consider Ukraine's application for EU candidate status in June.
Stay tuned for business and economy news on our
Mind.ua