The occupiers are trying to take control over the Bakhmut–Lysychansk highway – General Staff of the Armed Forces
Update of the General Staff as of 18:00 on July 5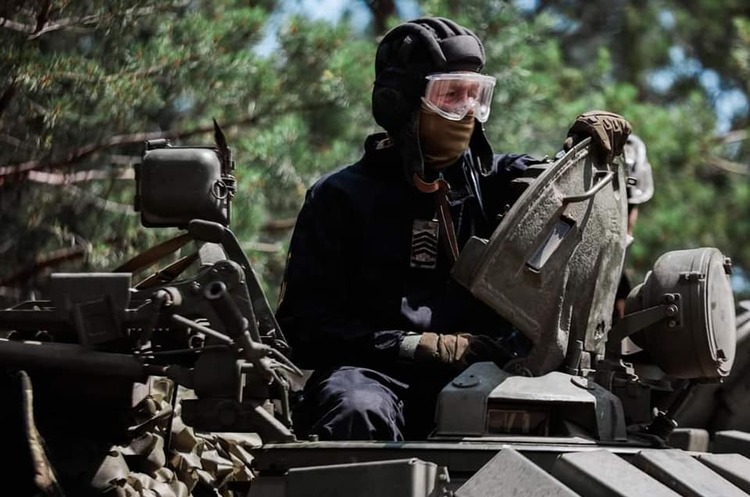 What happened? The russian occupiers are concentrating their main efforts on taking control over the Bakhmut–Lysychansk highway.
Source. This was reported by the General Staff of the Armed Forces of Ukraine on its official Facebook page.
Details. In the Volyn and Polissya directions, no signs of the formation of offensive groups of the enemy were detected, at the same time, the threat of missile and air strikes from the territory of the republic of belarus continues. According to the available information, the control and alert system is being checked in the armed forces of this country.
In the Siversky direction, the enemy continues to provide increased protection of the section of the Ukrainian-russian border. In addition, the enemy fired at our positions near the settlement of Mkhy and carried out an airstrike near Esmani.
In the Kharkiv direction, the enemy is defending on previously captured lines. He used tanks, mortars, barrel and jet artillery for shelling the areas of the settlements of Udy, Dementiyivka, Nove, Ruski Tyshky, Tsyrkuny, Kutuzivka, Bazalivka, Pryshyb, Shevelivka, and Protopopivka. He led an assault near Sosnivka, had no success, withdrew. Conducted an airstrike in the Kharkiv area.
In the Slovyansk direction, the enemy is trying to improve the tactical position of his units. Artillery shelling was recorded near Dibrovny, Dolynaya and Adamivka. Our soldiers successfully repelled enemy assaults in the Krasnopil region.
In the Donetsk region, the main efforts of the enemy are concentrated on taking control of the Bakhmut–Lysychansk highway and attempts to seize the settlement of Bilohorivka.
In the Kramatorsk direction, the enemy fired at civilian infrastructure in the Kryvya Luka and Serebryanka districts. Delivered a missile and air strike near Siversk. Fighting continues in the Bilohorivka area.
In the Bakhmut direction, the enemy shelled our troops with mortars, barrel and rocket artillery in the areas of Kodema, Pokrovske, Zaytseve, Zalizne and Novoselivka settlements.
With the support of artillery and operational-tactical aviation, the occupiers carried out assaults in the areas of Spirne and Vershina settlements. The fighting continues.
Artillery shelling continues along the contact line in Avdiyivka, Kurakhivka, Novopavlivka and Zaporizhzhia. The enemy carried out airstrikes on the positions of the Defense Forces in the Avdiivka area.
In the South Buh region, the enemy carried out systematic shelling of civilian and military infrastructure from barrel and rocket artillery in the areas of the settlements of Osokorivka, Dobryanka, Potemkine, Ivanivka, Bereznehuvate, Partyzanske, Chervona Dolyna, Kiselivka, and Myrne.
There remains a further threat of missile strikes on the region's critical infrastructure.
Stay tuned for business and economy news on our Telegram-channel
Mind.ua
Related stories