Ukraine has changed its military strategy thanks to new weapons – NYT
The new tactic has slowed down the russian advance at least for the time being and reduced the heavy casualties of the Ukrainian army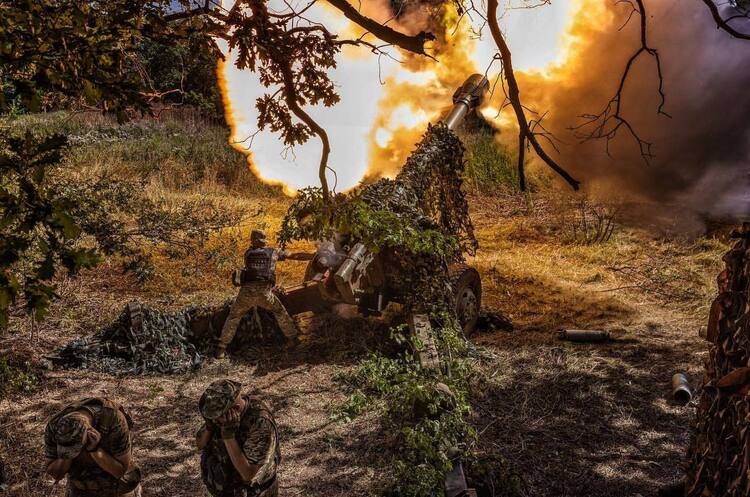 What happened? Ukraine has changed its military strategy thanks to new weapons.
Source. The article of The New York Times.
Details. The article recalled that from spring into summer, the Ukrainian military was pummeled by russian artillery in eastern Ukraine, and was gradually losing its positions in unequal battles. However, supplied with a growing arsenal of long-range Western weapons, Ukraine has been able to hit russian forces deep behind enemy lines, disrupting their critical supply lines.
In particular, this week a series of explosions took place at the russian military airfield in Crimea, as a result of which at least eight combat aircraft were destroyed.
"The strategy seems to be producing some results. While the Ukrainian military has not made major territorial gains, it has managed to slow the russian advance across the country, for now, at least, and stanch the heavy losses Ukraine was suffering in recent months," the newspaper writes.
At the same time, the enemy continues to apply pressure in the east and the south, some of the frontline positions are slowly buckling. Thus, the russian military still has enough strength to continue offensive operations.
Previously. According to the American Institute for the Study of War, the Armed Forces of Ukraine had destroyed the Kakhovka bridge, which was the last functioning crossing near the Kakhovka hydroelectric power station, which the russian army had used to transport its equipment to the right bank of the Dnieper. Later it became known that in the Kherson region the command of russian troops had left soldiers on the right bank of the Dnieper river and had moved to the left one.
Stay tuned for business and economy news on our Telegram-channel
Mind.ua