Ukraine returns 50 Ukrainian warriors from russian captivity
In particular, this refers to defenders of Mariupol, as well as prisoners from Chornobyl NPP and Zmiyinyi Island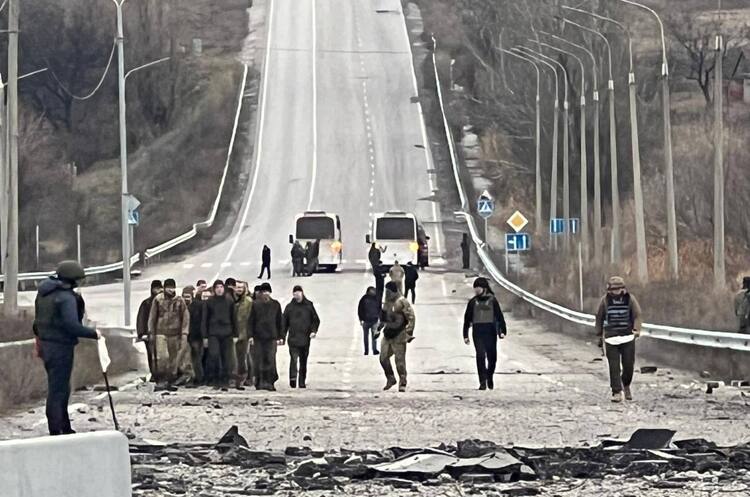 What happened? Today Ukraine managed to return 50 Ukrainian soldiers from russian captivity: 20 National Guardsmen, 12 soldiers of the Navy, 10 soldiers of the Armed Forces, 6 of the State Border Guard Service and 2 of the Territorial Defence Forces.
Source. Andriy Yermak, Head of the Office of the President on his Telegram channel.
Details. According to the report, there are two officers and 48 privates and sergeants among the soldiers.
It is noted that Ukraine succeeded in returning 19 defenders of Mariupol, 12 of whom were evacuated from Azovstal, as well as 15 prisoners from the Chernobyl nuclear power plant and 7 from Zmiyinyi Island.
"We continue to work on the liberation of all our people from captivity. I thank the Coordination Headquarters for the Treatment of Prisoners of War for their work," Mr. Yermak wrote.