Russian cruise missiles that struck Ukraine on November 23 were manufactured recently – experts
This may indicate russia's ability to circumvent Western sanctions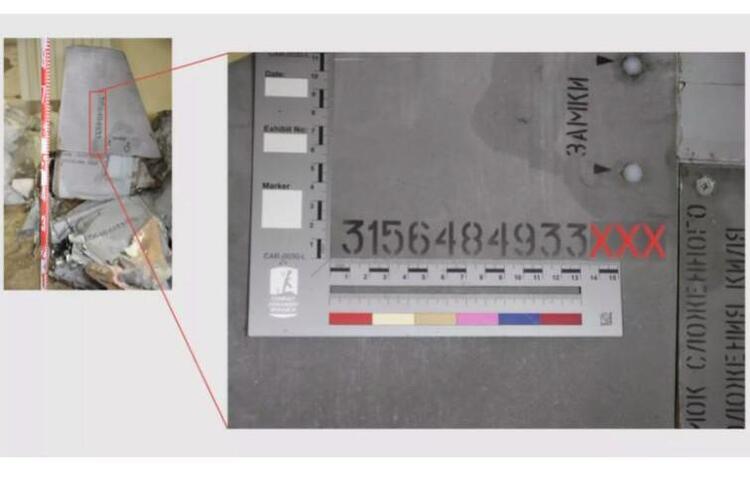 Experts of Conflict Armament Research (CAR), having arrived in Kyiv, have found that at least one russian Kh-101 cruise missile used in the massive attack on November 23 was manufactured this autumn. Some of the cruise missiles that russia launched at Ukraine's civilian infrastructure in late November were manufactured after the West imposed sanctions aimed at depriving moscow of the components needed to produce these munitions.
Source. RFI, citing the article of The New York Times.
Details. CAR experts examined remnants of Kh-101 cruise missiles found in Kyiv after the attack on November 23. One of the missiles was manufactured this summer, and the second – not earlier than October, as evidenced by the markings on the weapon, the CAR report states.
The fact that russia continues to produce advanced guided missiles such as the Kh-101 suggests that it has found a way to acquire semiconductors and other materials to circumvent sanctions, or that it had significant stockpiles of the components before the war began, one expert assumes.
A team of experts from the UK-based Conflict Armament Research arrived in Kyiv shortly before the November 23 attack at the invitation of the SBU.
During four previous visits to Kyiv since the beginning of the russian invasion, the experts found that almost all of the advanced russian military equipment they examined, such as encrypted radios and laser range finders, was built using Western semiconductors.
The Kh-101 missiles studied by CAR were marked with a 13-digit numerical sequence. Experts believe that the first three digits indicate the factory where the missile was manufactured, followed by another three-digit code representing one of the two known versions of the Kh-101 missile, and two digits indicating the time of its manufacture. The last string of five numbers, they believe, denotes the production batch and serial number of the missile.
According to the CAR report, "the latest documentation demonstrates that russia is still capable of producing guided weapons such as the Kh-101 cruise missile, despite sanctions imposed after the invasion of Ukraine in February 2022. CAR will continue its investigation. It will focus on examining whether the latest report's findings indicate that export restrictions are ineffective against russia's indirect acquisition networks, or whether russia has established alternative networks for acquiring missile components."
The third hypothesis of experts remains the possible fact that russia has accumulated enough components to continue production of these weapons before its invasion of Ukraine.