russia sends old 1940s T-54 and T-55 tanks to the front
Outdated equipment is easier to drive, but can easily be targeted by more modern vehicles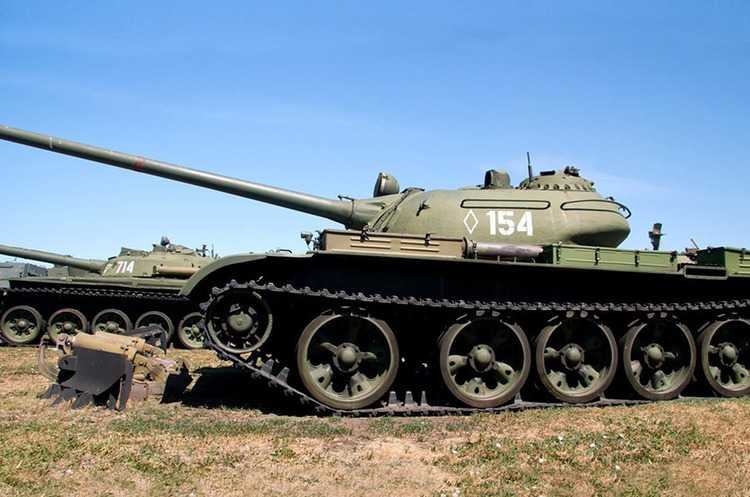 The losses of russian troops in Ukraine are forcing moscow to increasingly use outdated equipment on the battlefield.
British intelligence earlier reported that it had discovered T-62 tanks in the ranks of russian troops, which were manufactured in the USSR from 1961 to 1975, the BBC reports.
BTR-50 armored personnel carriers, which were adopted in 1954, were also spotted in Ukraine. Such types of equipment would be vulnerable in a modern war due to the lack of reactive armor and primitive fire control systems, the UK Ministry of Defense noted.
The Conflict Intelligence Team also obtained photos of a train carrying T-54/55 tanks from the Far East.
И всё таки не в музей!

Судя по количеству, рота Т-54 на стероидах, а исходя из комментария за кадром, можно говорить о танковом батальоне.

Тот самый случай, когда 10 лет рассказывают про Т-14 "Армата", а через год войны отправляют в зону БД Т-54, принятый на вооружение в 1946🤦‍♂️ pic.twitter.com/IiPdAqvn5p

– Alexander Kovalenko (@zloy_odessit) March 22, 2023
The first modifications of these vehicles were used by the USSR Army in the second half of the 1940s, and the T-55 in 1958. The key disadvantages of these models in modern conditions are the lack of rangefinders and ballistic computers, primitive sights, and inadequate weapon stabilization.
Most likely, they never took part in real battles, but were used by regional authorities for military parades or even stood in museums, the publication writes.
Sending T-54s and T-55s to the front may have another reason – they are much easier for mobilized soldiers to learn. Modern tanks of the T-72, T-80, and T-90 families are too complex to be entrusted to people who will have relatively little time to learn how to drive and shoot them.
Therefore, it is highly likely that the crews of these vehicles will not be professional, and therefore, they will not be able to use the potential of even such old tanks to 100%, the BBC notes.
Background. As a reminder, according to military experts, the russian offensive near Bakhmut is approaching its culmination without yielding significant results.