Russia failed to destroy Ukraine's energy industry, so it is reorienting itself to other goals - Skibitskyi
It can be military facilities, a concentration of troops, and a logistics system, he says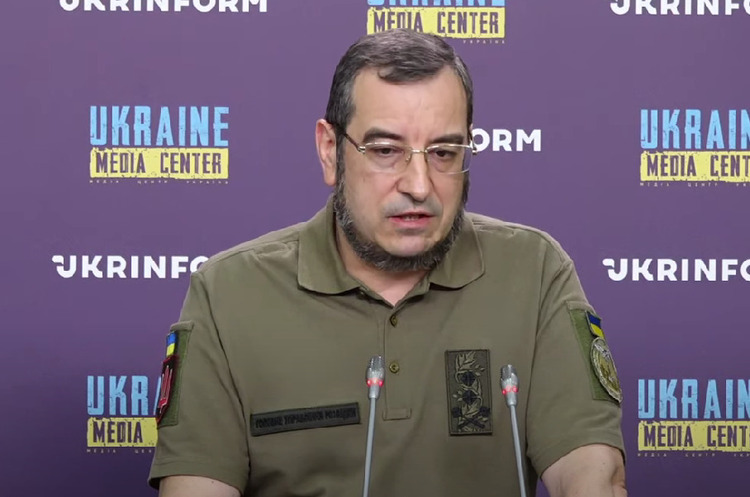 Russia is making some changes in the selection of targets for the strikes of its missiles and drones. Ukraine's energy industry is still a target, but the main target may be military facilities, and the concentration of our troops and logistics.
Source. In an interview with RBC-Ukraine, the deputy head of the State Directorate of the Ministry of Defense of Ukraine, Vadym Skibitsky, told about this.
"Let's take the last strikes by unmanned aerial vehicles on the night of March 17-18 and on the night of March 21-22. Fuel and lubricant bases were hit in Novomoskovsk, Zhytomyr, and there were also hits in the Yavoriv district. What were the main targets? The logistics system of our troops and the concentration of our equipment located at the deployment points," Vadim Skibitsky noted.
At the same time, he emphasized that the Russian occupiers did not manage to destroy the Ukrainian energy system during this winter.
"This is thanks to our energy companies, the Armed Forces, air defense forces, as well as thanks to the coordinated work of all ministries and departments. Therefore, the Russians will now slightly reorient the directions of strikes. These can be military facilities, and the concentration of troops, and the logistics system of our groups," Skibitskyi explained.
According to him, the attacks on the oil depots confirmed that the occupiers will try to destroy those critical elements of the infrastructure that we need for the successful conduct of hostilities. He added that energy will also remain among the enemy's targets.
"Critical infrastructure facilities will also remain, primarily economic – those that affect the development of our state. These are oil refineries, enterprises of the defense-industrial complex, etc.," says Skibitsky.
Hydrotechnical and water treatment facilities may also become targets of the enemy, as the Air Force warned.
"We are analyzing which objects are being explored by the Russian Federation. Among them are hydraulic structures, bridges across the Dnipro, airfields and airports, routes for the supply of weapons and military equipment coming from the West. Russia is constantly exploring these objects, in including space," Skibitsky emphasized.
Background. As previously reported in the GUR, the main goal of the Ukrainian counteroffensive is to drive a wedge into the Russian front in the south.