"It's just a reorganization of the business model." Olaf Scholz assures that Deutsche Bank is fine
Christine Lagarde said that the euro area is resilient because it has strong capital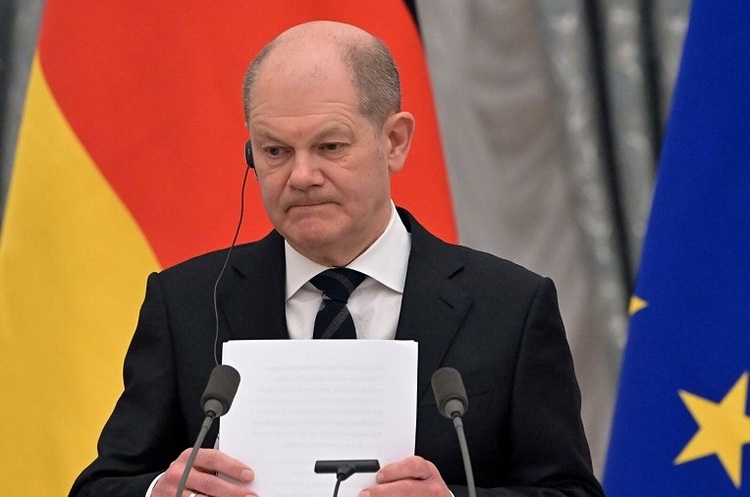 Germany's Deutsche Bank remains a profitable bank and there is no reason to doubt its future, German Chancellor Olaf Scholz said on Friday as the bank's shares plummeted.
Source. CNBC
"Deutsche Bank has thoroughly reorganized and modernized its business model and is a very profitable bank and there is no reason for concern," Scholz said at a press conference in Brussels.
European leaders on Friday sought to emphasize that the region's banking sector is stable, despite the sharp drop in Deutsche Bank shares.
Shares of the German lender fell by more than 14% on Friday. This happened just a few days after the emergency rescue of Swiss Credit Suisse and the collapse of Silicon Valley Bank in the United States.
French President Emmanuel Macron also told reporters in Brussels that the banking system is sound, while European Central Bank President Christine Lagarde said the euro zone is resilient because it has strong capital and a solid liquidity position.
"The eurozone banking sector is strong because we have applied to all of them the regulatory reforms agreed upon internationally after the global financial crisis," she said, according to EU sources.
The 27 EU leaders gathered for the traditional end-of-quarter meeting.
"The banking sector in Europe is much stronger because we survived the financial crisis," Estonian Prime Minister Kaja Kallas told CNBC on Thursday.
Background. As reported, Deutsche Bank shares fell by almost 11.33% over the past 24 hours.