One person killed following a night Shahed drone attack on Kyiv
Over 40 drones were shot down by Air Defence Forces over the capital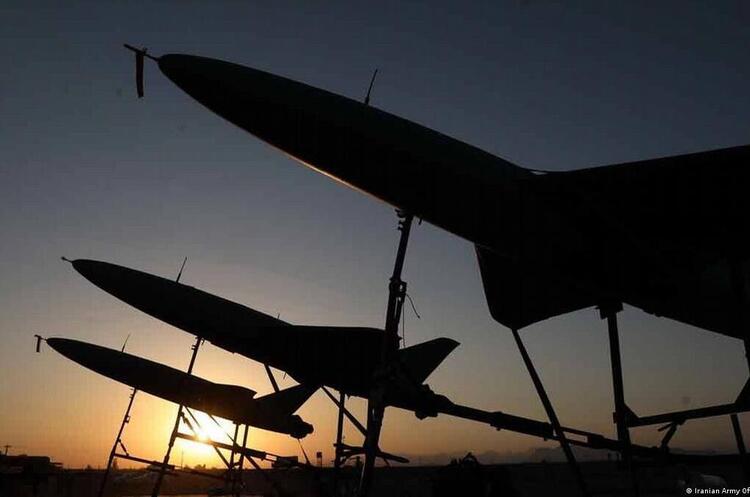 During the air raid alarm, which lasted 5 hours and 13 minutes in the capital, the Air Defence Forces over Kyiv shot down over 40 drones. Consequently, there were five reports received about debris falling.
In the Holosiivskyi district, debris hit a 7-storey non-residential building, resulting in one casualty. In addition, fires ignited on the roof of one of the shopping centres and in a construction area due to falling debris.
There was also a fire outbreak at company's premises, with finished product warehouses burning and destruction spread over 1000 square metres, leaving one person injured.
In the Pecherskyi district, the roof of a house caught fire.
In the Darnytskyi district, windows were broken and doors were damaged in a store.
Natalia Humeniuk, spokesperson of the Operational Command South, points out that the mass scale of the last air attack on Ukraine may suggest that the occupiers have received a new batch of kamikaze drones from Iran.
Simultaneously, she mentions that there seems to be issues with rockets in russia – before the attack, the russians had moved the missile carrier in the Black Sea to its base.
"However, it is quite likely that they were trying to mark their direction for subsequent attacks using the Shahed UAVs. They are still searching for the Air Defence Systems and planning their destruction," Humenyuk noted.