US intelligence has evidence that Kakhovka hydroelectric power plant was blown up by Russians
Joe Biden's administration continues to review intelligence and assess the situation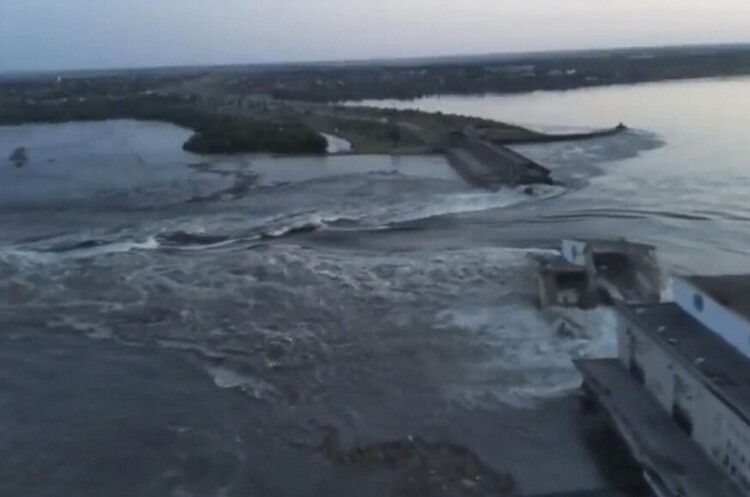 U.S. intelligence has information that the Kakhovka hydroelectric power plant dam was blown up by the Russian military.
Source. This was reported by NBC, citing two US officials and one Western official.
According to them, Joe Biden's administration continues to study the intelligence and is going to make a statement by the end of Tuesday.
Meanwhile, US National Security Council spokesman John Kirby said that Washington could not say for sure what happened to the Kakhovka hydroelectric dam. The US authorities are investigating the circumstances of the incident in cooperation with the Ukrainian authorities, the BBC reports.
Asked how the dam's explosion would affect the situation at the front, Kirby said it was too early to tell.
Mykhailo Podolyak, an adviser to the head of the office of the President of Ukraine, blamed the 205th motorized rifle brigade of the Russian Armed Forces for the dam's explosion.
Natalia Gumenyuk, a spokesperson for the South military command, emphasized that the purpose of the dam's destruction was to disrupt the Ukrainian crossing of the Dnipro River.
The Kremlin accused Ukraine of blowing up the hydroelectric power plant. Kremlin spokesman Dmitry Peskov explained that the Ukrainian Armed Forces allegedly failed to make progress in liberating the occupied territories.
Meanwhile, what is happening on the frontline suggests the opposite. Ukraine's counteroffensive started successfully – in two days, the Russian army was pushed back 5-6 km near the villages of Novodonetske and Velyka Novosilka, located on the western outskirts of Donetsk region.
It is noteworthy that a week before the explosion, the Russian government allowed not to investigate until January 1, 2028, accidents at "hydraulic structures and hazardous industrial facilities" that occurred during hostilities and terrorist attacks.
Background. According to Ukrhydroenergo's CEO, the Kakhovka HPP reservoir will disappear in 3-4 days.