Obama's adviser on the future of work: "Don't even think about it – technical education first, and then you'll decide"
Andy Tryba on engineers, remote work and labor market prospects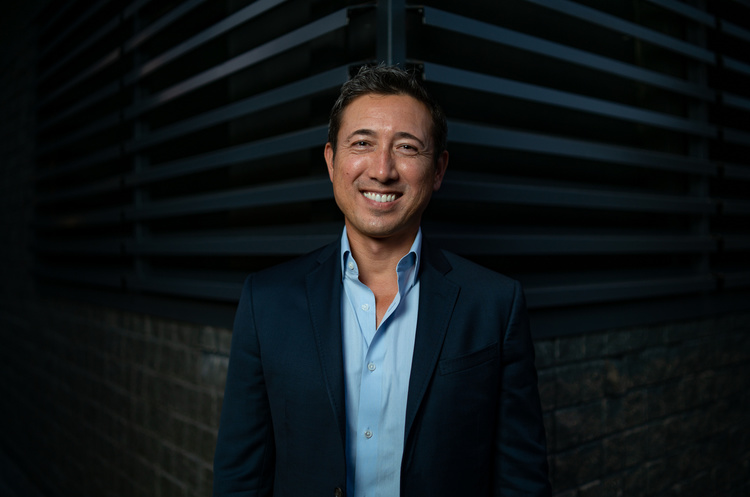 As a part of the special project "Industries of the Future", we continue to talk about promising professions that you should master now to be competitive in the labor market in the near future.
This time, Mind decided to enlist the expert opinion of Andy Tryba, who worked as an adviser on the future of work to the 44th President of the United States Barack Obama in 2011-2012. In addition, Tryba spent 14 years at Intel and founded several successful startups, one of which, Crossover, recruits top developers in 130 countries, combining them into cloud teams.
So what does the work of the future look like, what education should be obtained, and whether you need to master your English skills – this is what Mind talked to Andy Tryba.
– You worked at Intel for such a long time and then you became Obama's adviser on the future of work. How did this transition happen and what were your responsibilities at the White House?
– I worked at Intel in various positions for 14 years, and for the last few years, I was engaged in strategic planning. My team and I thought a lot about the future, made plans and talked to scientists, which eventually led to work at the White House. Our main goal was to make American universities produce more engineers. There are 130,000 engineers that graduate from U.S. universities each year and that figure hasn't changed much over the past 30 years. While India and China produce a million each. And while Americans like to say that our engineers are the best, are they twice as good? Let's imagine that they are five times better, and still, it will be twice less than in the above-mentioned countries, and this is without taking into account Ukraine, Poland, Romania, etc. Therefore, we saw this as a long-term threat to US competitiveness.
My conclusion after Intel was that all calculations go into the cloud, the software follows them, and then all kinds of work that interact with the software in any way, also go into the cloud. So if engineers are scattered around the world, how do you find them and connect them with advancing cloud technologies? That's how the Crossover model came about.
– And what is the situation with engineers in the United States now?
– We have worked with the National Science Foundation, with many technical universities and other organizations. Analyzed how to remedy the situation in the short and long term. The short-term problem was that 50% of engineers drop out after the first year. Some had bad grades, but others had good grades – they just lost interest in engineering. They had their own vision of the specialty, but the first courses are mostly general scientific subjects and a lot of mathematics. We have started working with the private sector to give students the opportunity to do first-year internships, as this is usually the privilege of undergraduates. And when freshmen understand what engineering really is and why they learn all these complex subjects, they are much more motivated to continue their studies. Therefore, the short-term solution was to negotiate with large corporations and persuade them to invite for internships earlier. And we developed applicable programs.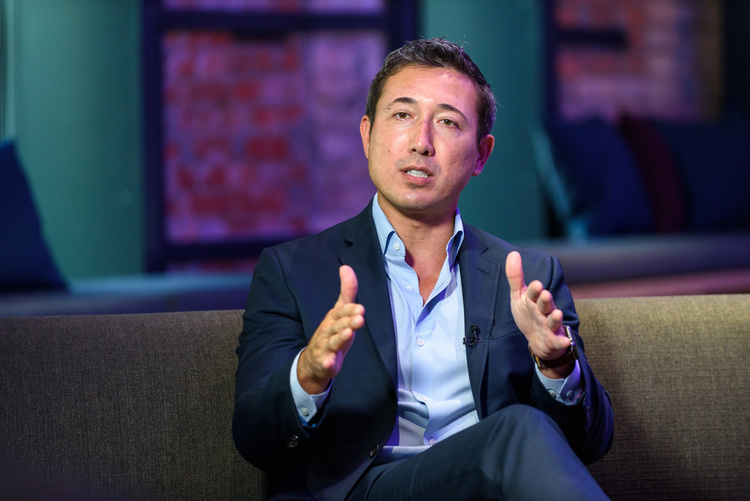 Andy Tryba
Photo: Crossover press office
As for the long term, we thought about what the United States lacks, which would stimulate the growth of the number of engineers. If you look at the history of the United States, when there was a space race (rivalry between the USSR and the USA in the field of space exploration in the period from 1957 to 1975. – Mind), when NASA was more powerful, and Kennedy said "let's fly to the moon!" then many people went to study engineering precisely because of this effect. So how do you convince parents that in the future engineers will not be replaced by robots and that they will simply move into the field of software development and related fields? We spent a lot of time telling parents that engineering is a great basic education. 33% of Fortune 500 executives have an engineering degree. Therefore, if you want your child to work in a business environment later, technical education can be useful.
And, unfortunately, little girls (and I have two of them – 9 and 7 years old) in the 4th grade have to decide whether they will continue their studies in the technical or humanitarian field. In addition, girls are brought up in a slightly different way than boys. When boys are allowed to play with cars, Lego, or other constructors, girls are offered dolls. So modern parents need to talk about programming tools. I really like the program developed by Facebook for children, when, by dragging blocks with code, a toddler learns to program from an early age.
– What professions are currently competing with engineering in the United States? What do people choose instead of engineering?
– Over the last 6-7 years, the number of graduates in the field of "computer science" has increased, and this is great news. Many graduates in the United States are marketers, biologists, doctors, and lawyers. These are great professions, but they are often chosen because students think that it is much harder to get a technical specialty, although it pays off faster. It is also a common thought that these specialties can be outsourced, and since these jobs are under threat, it is safer to get a medical degree
– Can you name a few professions that are not under threat?
– I still believe that all parents should choose the profession of an engineer for their children (laughs). With an engineering degree, you can still go to medical or law school. However, it will be much more difficult for a historian to master the technical profession. That's why I always tell parents: "Don't even think about it – technical education first, and then you'll decide." However, many do not agree with me (laughs).
– You mentioned that you have two little daughters. What is the current situation in the US with women in IT?
– Yes, I have two daughters, and I am optimistic about women. If you look at the progress of the last 50 years, now the number of women graduating from college in the United States exceeds the number of men. There is a delay effect – probably in the 1920s it seemed that there would be complete equality by our time, but it really takes a long time. I'm willing to bet that we'll see a sharp increase in the percentage of women among Nobel Prize winners or CEOs of Fortune 500 companies. So I think now is the best time for my girls to grow up – and their future looks much better than it looked 100 years ago even in the United States.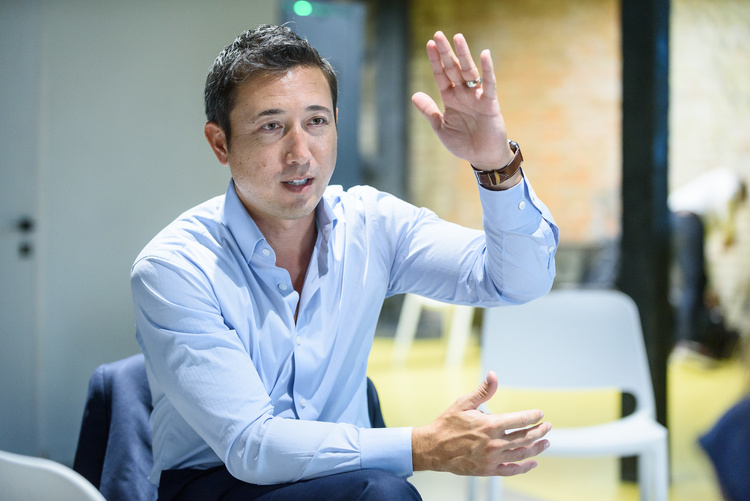 Andy Tryba
Photo: Crossover press office
– They say that getting a job in Crossover is extremely difficult. What advice would you give to potential candidates?
– Every week 7,000-10,000 people in 130 countries apply for various vacancies. That is why it is very difficult to get it – we hire only 1% of all candidates. My advice would be: apply only for the job in which you are an expert because we only hire those.
Usually, when hiring a person, the employer first looks at the resume and then conducts a certain number of interviews. But the resume as a format is already 500 years old, and it is outdated. Comparing the two candidates, hiring managers consider candidate A, ask resume-related questions in an interview, and then do the same with candidate B. But usually, the questions will be different, as will the answers. And in the end, it turns out to be quite a random comparison. And people have terrible prejudices: someone may or may not like the alma mater of the candidate or the company in which he worked, or skin color, religious beliefs, and so on.
So we created tests that are the same for all countries. It doesn't matter to us whether you are a man or a woman; what religion do you profess. And only then we arrange an interview. As this is a global market, you need to be the best not only in your country but in others as well. Therefore, if this is not the case, you should learn, make sure that you have the appropriate communication skills in English – and then apply.
– Crossover has a serious system for tracking what employees do at work. Doesn't this violate ethical norms?
– This is a digital timer: it should be turned on when you start working and turned off when you finish. So you are paid only for productive time. We want to create something like a fitness tracker to work with. When you look at a fitness bracelet, you think, "I didn't walk my 10,000 steps today, so I'd better climb the stairs on foot." So you decide to do something according to the data you receive.
– Can Crossover be called an outsourcing company?
– No, I really hate outsourcers. I believe that the outsourcing model is not beneficial to anyone but the outsourcers themselves. After all, it is to charge the customer as much as possible and pay the employee as little as possible, because the delta is their profit. And they try to stretch the contract for as long as possible because they make money on it. They do not tell the employee how much they earn on it because they do not want to irritate him, just as they do not tell the customer how much they pay people, because it will be more profitable for companies to pay directly.
Our model is completely opposite, everything is very transparent. If a customer is looking for someone and is willing to pay $100,000 a year, the employee will receive those $100,000. Our margin is 10%, while most outsourcers earn 50-60%. We want to minimize this margin because in fact all the value is actually created by the employee. We conduct testing, we manage productivity, but still, most of the work is done by the employee, not us.
– Do you have a vision of how work will look like in 10-20 years?
– I am super-optimistic about the work of the future. We used to communicate only live, then video chats appeared. Virtual reality technology will allow you to see the team around you, wearing glasses – it will significantly change the feeling of remote work.
Another technology that fascinates me is real-time translation. If people could communicate in their native languages, it would greatly open up and unite the world for remote work. Google recently showed its real-time version of the translation, and I think it's a great achievement.
– So if in 10 years people will not need English, it will save a lot of time spent on studying it. How would you encourage parents to redirect this time for their children?
– After seeing this demonstration from Google, I felt that it was a very near future, and changed my attitude to what is important for my children. Every Saturday they go to a Japanese school, where they teach both Japanese and programming in Japanese. They also learn Mandarin in a regular American school. After the presentation, I canceled their Mandarin classes. Because they learn Japanese for cultural purposes, but when they are 15-18 years old, they will be able to speak any language in the world. Therefore, I advise all parents not to worry about English or any other language, because technology will free up these 5-6 hours a week for more creative tasks: programming or piano. It is better to spend this time elsewhere, because, ironically, the language will take care of itself later.
Якщо ви дочитали цей матеріал до кінця, ми сподіваємось, що це значить, що він був корисним для вас.
Ми запрошуємо вас стати частиною Mind Club. Для цього потрібно оформити підписку за $7 на місяць.
Нам дуже важлива ваша підтримка!
Чому ми впроваджуємо платну підписку?
Справжня якісна та незалежна журналістика потребує багато часу, зусиль та витрат, це дійсно недешево. Але ми віримо в перспективи ділової журналістики в Україні, тому що віримо в перспективу України.
Саме тому ми створюємо можливість платної щомісячної підписки – Mind Club.
Якщо ви читаєте нас, якщо вам подобається та ви цінуєте те, що ми робимо, – пропонуємо вам вступити до спільноти Mind.
Ми плануємо розвивати Mind Club: обсяг матеріалів і доступних сервісів і проектів. Уже сьогодні всі члени клубу:
Допомагають створювати та розвивати якісну незалежну ділову журналістику. Ми зможемо і надалі розвиватись та підвищувати якість наших матеріалів.
Отримують вільний від банерної реклами сайт.
Отримують доступ до «закритих» матеріалів Mind (до щомісячного випуску, в якому ми досліджуємо та аналізуємо, як працюють цілі галузі; до щотижневих аналітичних підсумків).
Вільний доступ до івентів Mind для підписників та спеціальні умови на інші події Mind.
Smart Power. Власники бізнесу, що стануть підписниками Mind, отримають доступ до агрегатора системних порушень від аналітиків Mind та партнерів «Cкажи.uа». Якщо у вашого бізнесу виникли проблеми з непорядними чиновниками чи конкурентами – ми проаналізуємо, чи є їхня поведінка системною, і разом зможемо вирішити цю проблему.
Ми і надалі розвиватимемо Mind та додаватимемо корисні журналістські рубрики і сервіси для вашого бізнесу.
Ми працюємо над тим, аби наша журналістська та аналітична робота була якісною, і прагнемо виконувати її максимально компетентно. Це вимагає і фінансової незалежності. Підтримайте нас за 196 грн на місяць.
Ви можете скасувати підписку у будь-який момент у власному кабінеті LIQPAY, або написавши нам на адресу: editor@mind.ua.