Power Trends: What Energy Projects are Worth Investing in
The landscape of Ukrainian electricity market is changing much faster than many people could imagine.
Since the early 20th century, evolutionary trends in the global energy sector are largely predetermined by sustainability principles. A focus on energy security, efficiency, and low carbon production together with the extensive construction of RES allowed the industry to enter its disruptive innovation stage.
Everything is rapidly changing today on the planet's energy map – the structure of generating assets, power system configurations, and the setup of national electricity markets among other things.
The green energy boom and the development of distributed generation have resulted in the construction of energy storage systems and smart grids, which in turn include such technologies as smart metering, demand response etc.
Today, national and regional energy systems are undergoing the processes of decentralization and local autonomization, and consumers turned into full-fledged market participants with a dual role of both electricity buyers and suppliers.
The alternative future. Unfortunately, in this context, Ukraine still remains in the mid-1990s. An archaic and politically dependent electricity market model together with an administrative tariff setting system contributed to the preservation of a legacy generation structure where such 'dinosaurs' as large nuclear power stations and worn-out CHPs dominate. In addition, the electricity transmission infrastructure absolutely lacks modern technologies. In the conditions of total over-regulation by the state, it made no sense to invest in the industry.
But this status quo cannot last forever. The upcoming electricity market liberalization together with the integration of Ukrainian power grid into the European ENTSO-E opens a new window of opportunities for investors and new players going far beyond the traditional NPP-CHP bundle. This means that the pace and development areas of the industry will change very quickly. And these changes are already underway. On the eve of competitive market launch, new trends in the Ukrainian energy sector are becoming more and more visible. They will change the power generation landscape and define new investment areas in the near and medium term.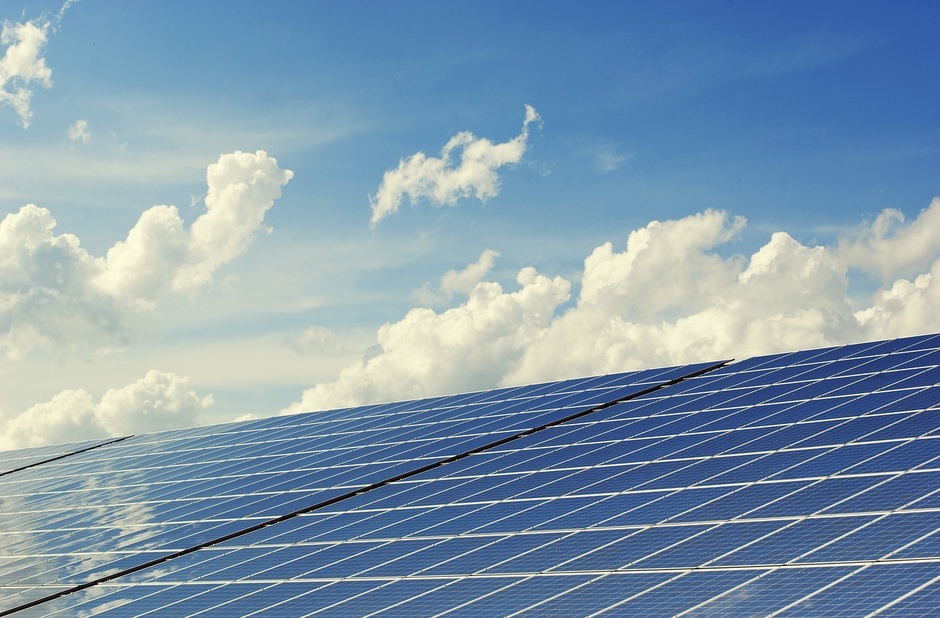 RES is gaining momentum. When the first representatives of alternative "green generation" appeared in Ukraine, the traditional energy companies instantly became nervous. The "green wave" disrupted the long-standing conservation of the industry and questioned the development prospects of existing large power plants. New faces, challenges, opportunities, and problems quickly emerged in the Ukrainian energy sector. All these factors significantly widened the circle of participants and boosted the level of discourse in the industry.
Large global players already enter the Ukrainian RES sector, such as General Electric that is starting joint projects with DTEK, and Chinese vendors promoting their solar power plant technologies (SPP) in the local market. In their sustainable strategies in Ukraine, big investors proclaim the ambitious goals of a full transition to RES.
For example, IKEA already has 1 GW of RES capacities in its portfolio throughout the world. In their 'green choices', transcontinental energy companies pursue not only economic benefits, but also the topics of reputation and image.
In addition to industry-grade wind turbines, solar power plants, and bioenergy CHPs construction, an explosive growth of prosumers is observed in Ukraine. As of today, over 6,000 households have already installed solar panels generating 121 MW, which accounts for 10 percent of Ukraine's total RES capacity. Renewable energy comes to every house providing citizens with autonomous electricity and an opportunity to make additional profits.
According to a joint analytical report by a US corporation Lazard Ltd. and IRENA agency, the levelized cost of electricity (LCOE) during the whole solar power plant life cycle decreased by 73 percent from 2010 to 2017. Accordingly, the cost of one kilowatt-hour generated by SPP dropped to USD 0.03.
The cost of solar energy technologies continues to decrease, so it is getting more and more affordable both for big and small investors.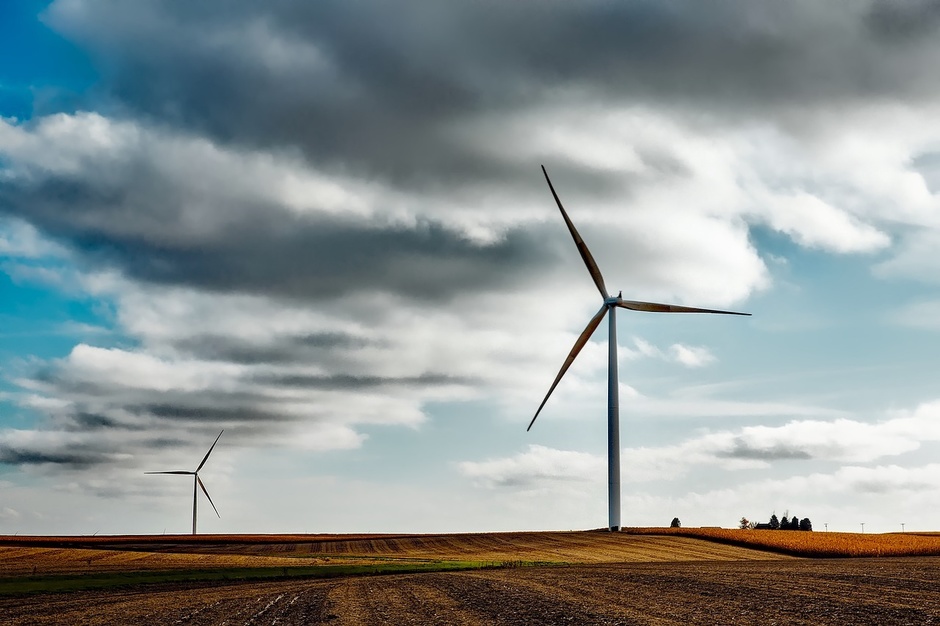 The technologies also become simpler and more available, including solar wall panels, Tesla's solar tiles, and solar gaps created by a Ukrainian startup. All these factors indicate that in the nearest future each homeowner will be able to satisfy his or her energy needs at the scale of a single apartment.
In this respect, plans to increase the share of RES in the country's total electricity generation volume to 11 percent versus today's 2 percent by 2025 do not seem elusive.
According to the International Energy Agency's outlook (WEO 2017), RES will account for two-thirds of the total generation capacity growth by 2040. Many countries are expected to bring the share of RES to 50-60 percent in their power balance by 2030.
As Elena Koltyk, development director at the Ukrainian Association of Renewable Energy, told Mind UA, over the past three years 1.1 billion Euros were invested in renewables in the country, but legislative changes are needed to maintain the momentum.
"The matter is that in 2030 the existing incentive-based green tariffs will be eliminated. Accordingly, a lot of projects will have insufficient payback time in 2021-2022, which will cut investments significantly. To prevent that, it is necessary to urgently implement auctions that enable signing 20-year agreements. This will significantly expand investors' planning horizons and decrease consumer prices ", said Elena Koltyk.
Accumulation technologies. The accelerated development of RES characterized by the irregularity of power generation gave a boost to the construction of highly-maneuverable capacities, including energy storage systems. Electrochemical lithium-ion batteries are the most common type of such storages.
Pumped storage power plants (PSPP) certainly remain the most efficient means to maintain daily and peak supply-demand balance and create maneuverable standby power. Today, PSPPs account for 96% (169 GW) of accumulated electricity. The U.S., China, the EU, and other countries continue building new pumped storage power plants.
A Ukrainian company Ukrhydroenergo is also increasing its capacity and implementing the projects of Kaniv PSPP construction and the 4th gyro unit completion at Dniester PSPP with a capacity of 0.32 GW. The construction of the 5-7th hydro units is possible in the future.
In addition to PSPP, alternative energy souses are gaining momentum. Over the past 10 years, the volumes of their commissioning increased more than sevenfold.
According to IRENA, between 2014 and 2030 the total capacity of energy storage will increase from 0.8 to 250 GW in the biggest markets of North America, Europe, and the Asia Pacific region. The accumulation costs continue to drop. By 2020 they will decrease by a factor of 1.5 to 2.
In addition to lithium-ion batteries, the global energy sector is testing storage based on other technologies. These are compressed air units, vanadium flow batteries, and sodium-sulfur batteries. Graphene, mechanical gravity, and compressed air energy storage technologies are also in development. For instance, a startup called Energy Vault proposes to store RES-generated electricity in concrete block structures. The efficiency of such a system is 85 percent.
Among the largest energy storage manufacturers, there is a well-known Tesla that has built Australia's biggest energy storage system with a capacity of 100 MW, as well as AES, Panasonic, NGK Insulators, S&C Electric, and Younicos.
Besides installing batteries to balance RES and adjust daily loads in power grids, energy storage is expected to be widely used in households as a supplement to consumer solar panels.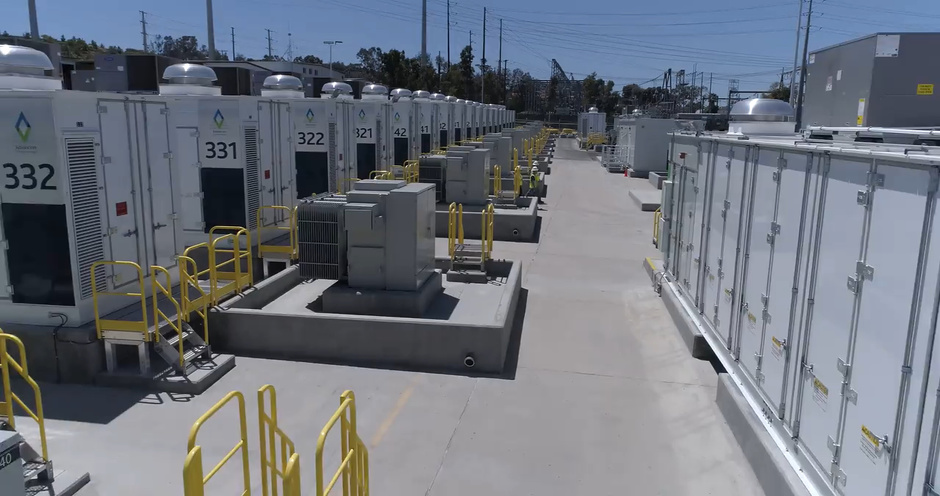 Фото: fluenceenergy.com
In terms of energy storage construction Ukraine follows the global trend. Vsevolod Kovalchuk, acting director of NEC Ukrenergo, has repeatedly stated that by 2025 Ukrainian electricity system would additionally need 2.5 GW in accumulator and gas piston stations as highly-maneuverable capacities to balance WPPs and SPPs.
In its analytical report called "WPP and SPP development as a part of the unified electricity system of Ukraine", Ukrenergo says that accumulation stations with a capacity of 0.5 GW can be built by 2025.
"Among many opportunities, one of the most effective scenarios is the implementation of electricity accumulation systems to balance WPP and SPP capacity fluctuations in the volume of 0.1 GW by 2021 and 0.5 GW by 2025, as well as maintaining their capacity growth in the future", says the national energy company in its report.
Another 2 GW of capacity should be provided by highly-maneuverable CHPs with a quick start capability, which, together with accumulation stations, will ensure a balanced operation of 4.2 GW in wind power and 3.3 GW in solar power generation by 2025.
Biomass energy. Biomass CHPs and boiler houses are gaining popularity in Ukraine. This is one of the most promising areas in the domestic energy sector, as Ukraine's bioenergy, according to various estimates, is capable of replacing 10 to 20 billion cubic meters of natural gas.
The primary use of biomass and biogas is heat production. Electricity is rather a byproduct, as its production is more profitable at co-generation plants with a combined production cycle of electricity and heat (refrigeration is also possible).
Such types of biomass as agricultural crops, waste wood, and solid domestic wastes have the highest potential. Agricultural enterprises that have enough raw materials and wish to generate extra revenues are the most active players in this sector.
Several Ukrainian CHP plants also successfully operate on biomass fuel. In particular, Evgroil in Mykolaiv, Kirovogradolia, and Smelaenegopromtrans have CHP plants with a capacity of 40 MW, 26.7 MW and 6 MW respectively. Additionally, Ukraine's largest Kamenets-Podilsk CHP with a capacity of 45 MW of heat and 4 MW of electricity has been commissioned earlier this year.
Bioenergy can become a viable alternative to gas monopolists and facilitate competition in the heat and hot water markets, says Georgy Geletukha, chairman of Bioenergy Association of Ukraine.
"Today, bioenergy units already provide half of the heat supply for medium-sized cities such as Smela and Slavutych, and in prospect, they could fully satisfy hot water demand. Prices for the products of biomass-operated CHPs and boiler houses are 10 percent lower than gas suppliers' tariffs. As a result, everyone is satisfied, including biounit owners", says Geletukha in his comment to The Mind.
Bioenergy alternatives are much more difficult to implement in big cities, especially in Kyiv, says Geletukha. The reason is logistics complexity. But it is entirely possible to build biofuel boiler houses outside Okruzhna circumferential road and connect them to the city districts.
According to amendments in Article 20 of the Heat Supply Law, alternative heat energy tariffs shall be 10 percent lower than natural gas-generated heat tariffs.
The most important factor for biofuel plant owners is to have the same unimpeded access to heat supply networks that other market players enjoy.
How to improve energy efficiency. Investors should correlate the demand for generating capacity growth with a counter-trend – the demand for energy efficiency improvement and the reduction of specific consumption of energy resources.
According to the United Nations Economic Commission for Europe (UN ECU) and IEA, the global market of energy efficiency improvement has already achieved the level when its contribution to energy supply is higher than the contribution of any other energy source. This means that energy efficiency is now a "primary fuel" for the economies of IEA participating countries.
According to the IEA outlook (WEO 2017), energy efficiency programs will decrease the energy intensity of global GDP by 37 percent in 2040 compared to 2016. Today, energy efficiency investments show positive momentum in the global market whereas investments in power generation decline.
In terms of the energy intensity of its GDP, Ukraine is one of the most inefficient countries globally, so it has a considerable potential for energy saving measures. This potential is estimated at 14 million tons of fuel equivalent (f. e.) annually. This compares to 18 million tons of coal and roughly the same amount gas annually produced in Ukraine in absolute values.
If global oil prices increase by 45 percent a year, this affects gas prices accordingly, and this is the best stimulus to invest in energy efficiency. Additionally, energy efficiency measures reduce energy resources demand, which automatically leads to their price drops. In this respect, energy efficiency can be viewed as a direct competitor to fuel and energy suppliers.
Small modular reactors. Today, the key disadvantage of nuclear energy is high costs related to the construction of large nuclear units. Additionally, nuclear power plants are designed to operate in the base-load mode. This limits the use of nuclear potential, as daily load management in the power grid is necessary. Small modular reactors (SMR) can help overcome these disadvantages of the "atoms of peace".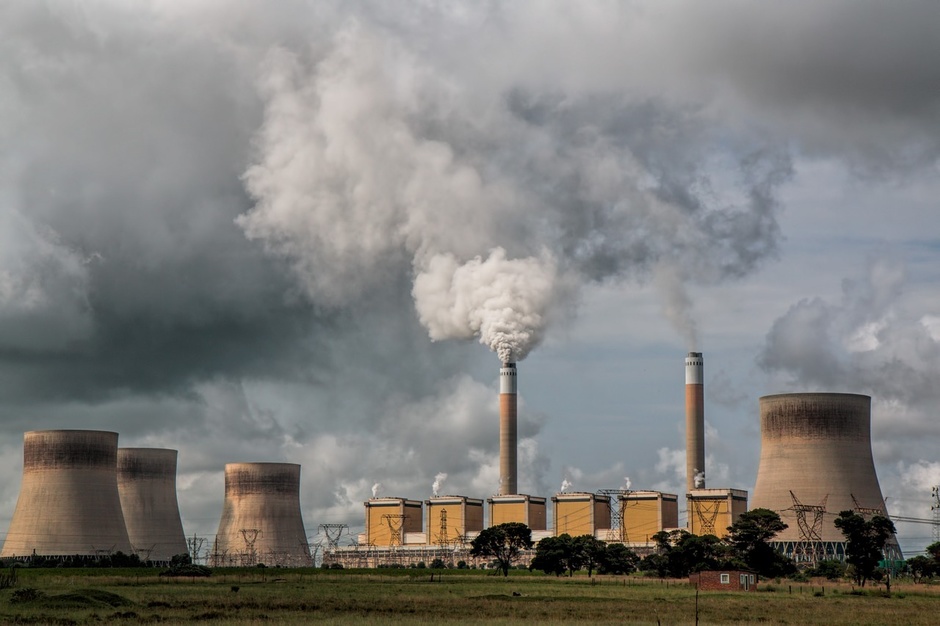 As The Mind has already written, small reactors are much cheaper to operate, can be used in a balancing mode, do not require the construction of powerful feeder lines, and are safer. Additionally, SMRs can facilitate electricity supply diversification due to a larger number of players entering the market.
On February 28, 2018, NAEC Energoatom and Holtec International (USA) signed a memorandum on the use of American SMR-160 small modular reactors in Ukraine. In addition to the construction of SMR-160 the country, the document also provides for a partial local production of equipment needed for this reactor by Ukrainian companies. This creates an opportunity to establish a Ukrainian hub for SMR technology proliferation in Europe, Asia, and Africa. Although actual modular reactor projects are scarce in the world, this technology is considered promising. The size of the global modular reactor market is estimated at $1 trillion after 2025.
Energy cooperatives. The first energy cooperatives are emerging in Ukraine, as members of local communities join forces to provide themselves with energy resources. These practices are rather common throughout the world, especially in the U.S. and Germany, where millions of people have formed hundreds and thousands of cooperatives. In the U.S., cooperative ownership has been successful back in the early days of the American energy sector.
Today, cooperatives account for 5 percent of generation and 11 percent of supply in the United States. In Germany, citizens and cooperatives produce 47 percent of solar energy. There are also many energy cooperatives in the UK, Australia, the Netherlands, Denmark, and Sweden.
The cooperative movement became particularly active in the 2000s as citizens' reaction to the renewable energy boom.
According to Valentin Zakharchuk, co-founder of Energoclub project, this form of ownership allows every member to own a part of a cooperative company depending on his or her investment share. Cooperatives are also cheaper to manage than a public company or an investment fund. Energoclub plans to build solar and wind power plants in the Khmelnytsk Oblast and pay its members 10 percent of their invested amounts in annual dividends.
As Ivan Bondarchuk, senior attorney at ILF told The Mind, existing Ukrainian legal framework and particularly the Cooperation Law allows creating energy cooperatives right now. Such entities can be established, among other things, to build a cooperative-owned micro-distribution network, stock up solid fuel, order energy audit services or install an RES plant.
The main benefit of an energy cooperative for the citizens is the ability to develop their own energy businesses and make money without the need to wait for the benevolence of the state or industrial monopolies in solving their energy supply issues.
Waste as an energy source. Everybody remembers the Lviv waste landfill fire accident. Nowhere in the world is the waste wasted in such a manner. It is considered a valuable energy product. And the construction of large waste treatment plants to produce both heat and co-generate electricity at the green tariff has no alternatives in Ukraine.
Today, there is only one waste incineration plant in the country. This is Energia plant in Kyiv that produces heat only, although plans to install a power turbine with a capacity of 4 MW have long existed.
At the same time, big projects to build waste incineration plants in Kyiv and Lviv have been announced. Such plants can be extended with waste incineration units later. Ukrainian waste as an energy source is waiting for its investor.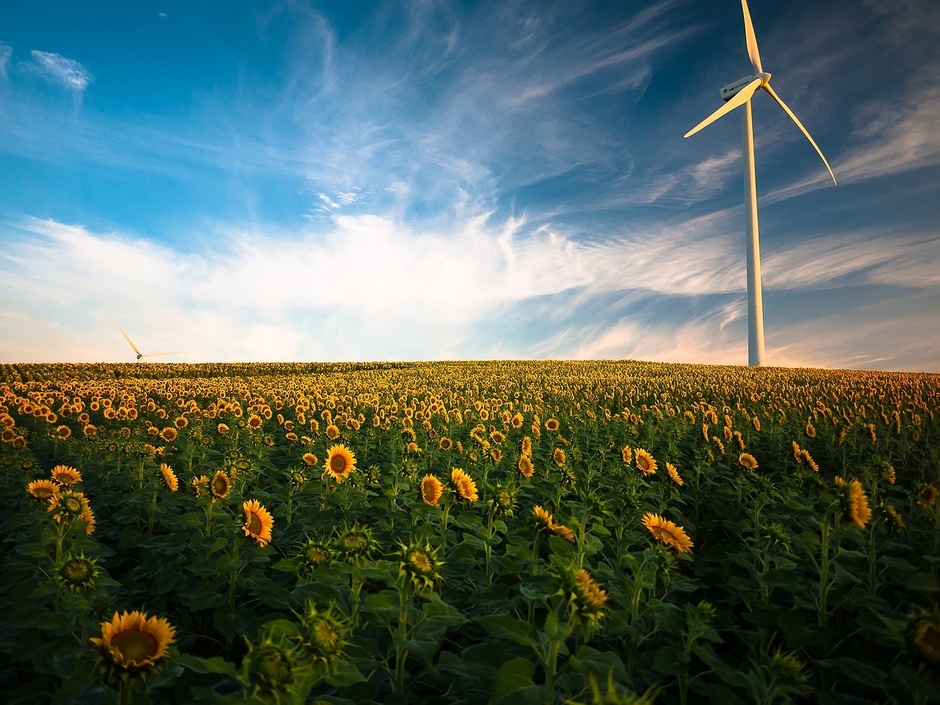 Integration with the European electricity market. On July 28, 2017, Ukrenergo signed an agreement setting the conditions of integration of Ukrainian power greed into the European ENTSO-E.
According to the document, Ukraine should complete a set of necessary technical and organizational measures by July 2022. After that, operation in the mode isolated from Russia and Belarus will follow, and then ENTSO-E will be obliged to address matters related to the synchronization of Ukrainian and European power grids.
What will energy union with Europe bring to Ukraine?
First: the Ukrainian power system will become more stable due to its operation in parallel with Europe's largest power grid.
Second: electricity supply will become more reliable due to the increase of a general technological level of the power system in accordance with ENTSO-E's strict requirements.
Third: technical synchronization will allow Kyiv to integrate the Ukrainian electricity market into the European one and enable the import and export counter-deliveries of electricity through Ukraine's Western border.
Forth: as European experience has shown, the very fact that a national power system is integrated into a larger regional system automatically improves the investment attractiveness of the local industry. Dealing with a united conglomerate is always safer than doing business with an isolated separate market.
As Ukrenergo representatives claim, an opportunity for electricity export can increase after the integration from today's 4–5 to 18–20 billion kilowatt-hours annually. But the opportunity for electricity import from the EU to Ukraine looks equally important, as it will limit the role of local players and improve competition in the fight for consumers. European practices show that after a national market liberalization electricity prices increase by 30 percent on the average. But after the integration of power systems, a reverse process is observed – tariffs drop the same 25 to 30 percent.
In general, it is almost impossible to forecast the pace of import-export electricity flows between Ukraine and the EU countries. But, according to Ukrenergo experts, the peak hours of maximum load are different in the grids of Ukraine and Eastern European countries. This creates solid prerequisites for the future export and import of balancing power.
Technologies get ahead of our thinking. Looking at the pace of innovation in today's global energy sector it would not be difficult to say that the future is coming faster than we can expect. As often as not, stereotype mindsets fall behind the scientific and technological development of the industry. Despite the abundance of global energy forecasts from various expert organizations, it is almost impossible to accurately predict the future within 10 to 30 years' time span.
For how long will nuclear power stations and CHPs maintain their current shares in the total volume of electricity production?
Nobody can answer this question today. But it is evident that legacy generating capacities will be gradually decommissioned and replaced by RES, energy efficient facilities, and energy storages. Some people see dangers in this process, but others see new opportunities. Obviously, all energy strategies can be turned over like a chessboard at any time. This means that everyone needs to be ready for any development scenario.
Якщо ви дочитали цей матеріал до кінця, ми сподіваємось, що це значить, що він був корисним для вас.
Ми запрошуємо вас стати частиною Mind Club. Для цього потрібно оформити підписку за $7 на місяць.
Нам дуже важлива ваша підтримка!
Чому ми впроваджуємо платну підписку?
Справжня якісна та незалежна журналістика потребує багато часу, зусиль та витрат, це дійсно недешево. Але ми віримо в перспективи ділової журналістики в Україні, тому що віримо в перспективу України.
Саме тому ми створюємо можливість платної щомісячної підписки – Mind Club.
Якщо ви читаєте нас, якщо вам подобається та ви цінуєте те, що ми робимо, – пропонуємо вам вступити до спільноти Mind.
Ми плануємо розвивати Mind Club: обсяг матеріалів і доступних сервісів і проектів. Уже сьогодні всі члени клубу:
Допомагають створювати та розвивати якісну незалежну ділову журналістику. Ми зможемо і надалі розвиватись та підвищувати якість наших матеріалів.
Отримують вільний від банерної реклами сайт.
Отримують доступ до «закритих» матеріалів Mind (до щомісячного випуску, в якому ми досліджуємо та аналізуємо, як працюють цілі галузі; до щотижневих аналітичних підсумків).
Вільний доступ до івентів Mind для підписників та спеціальні умови на інші події Mind.
Smart Power. Власники бізнесу, що стануть підписниками Mind, отримають доступ до агрегатора системних порушень від аналітиків Mind та партнерів «Cкажи.uа». Якщо у вашого бізнесу виникли проблеми з непорядними чиновниками чи конкурентами – ми проаналізуємо, чи є їхня поведінка системною, і разом зможемо вирішити цю проблему.
Ми і надалі розвиватимемо Mind та додаватимемо корисні журналістські рубрики і сервіси для вашого бізнесу.
Ми працюємо над тим, аби наша журналістська та аналітична робота була якісною, і прагнемо виконувати її максимально компетентно. Це вимагає і фінансової незалежності. Підтримайте нас за 196 грн на місяць.
Ви можете скасувати підписку у будь-який момент у власному кабінеті LIQPAY, або написавши нам на адресу: editor@mind.ua.
Related stories