Ukrainian refugees in Poland: their living and plans for returning
Their number varies, but the whole country is ready to help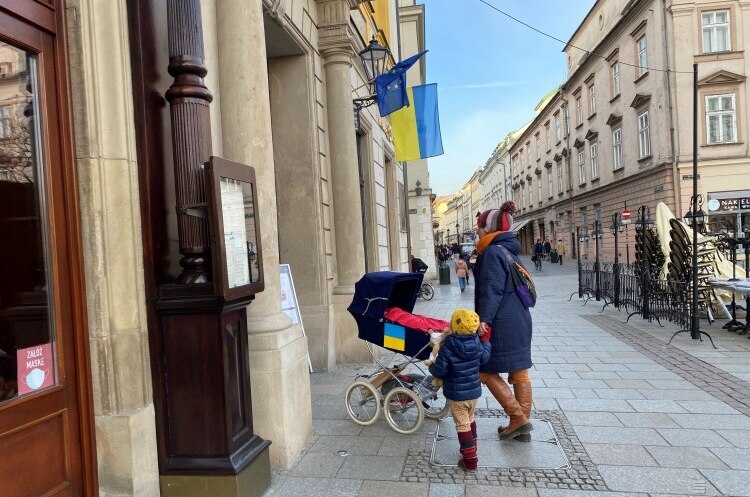 Since February 24, the beginning of the russian invasion, almost 4.7 million people have left Ukraine (as of April 12). Such statistics were published by the Office of the United Nations High Commissioner for Refugees. Most went to Poland – almost 2.7 million people, according to the UN data.
The average age of Ukrainian refugees who are staying on Polish territory is 38 years. Almost all of them are women who stay there because of cultural kinship and closeness to their own home. Mind researched the "collective portrait", learned how Ukrainians live in Poland, which attitudes they have and whether they are going to return home soon. Moreover, Mind explored what refugee programs people can count on.
Who is fleeing from the war in Ukraine? 94% of Ukrainian refugees, who are in Poland now, have family members who remained in Ukraine. 63% of migrants arrived with minor children. This is stated in a study presented on April 12 in Warsaw by the Polish agency EWL. According to a survey of more than 400 respondents aged 18 and older who crossed the border after February 24, 2022, 93% of Ukrainian refugees are women. The study was conducted in Krakow and Warsaw, near PESEL registration points, near railway stations and refugee assistance centers.
Since the beginning of the war, Poland has welcomed the largest number of Ukrainians. If Warsaw was previously criticized for restricting migrants, and at the level of legislation Poland has developed a protectionist policy to support its citizens, then with the beginning of russia's attack on Ukraine, the situation has changed dramatically in favor of Ukrainian refugees. Poland is now one of the friendliest and most comfortable countries for people seeking refuge for a while.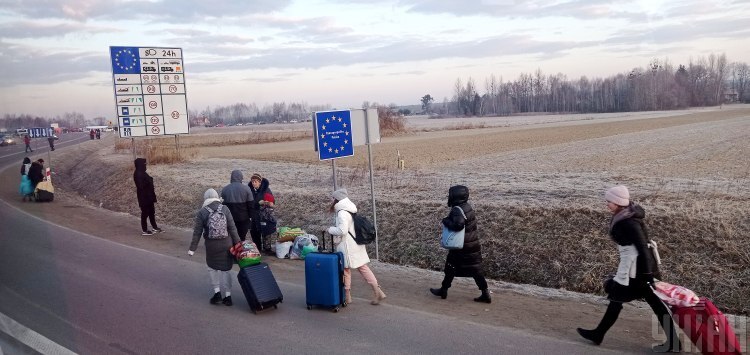 How many Ukrainian refugees are there in Poland? According to EWL Speaker Anatoliy Zymnin, more than 2.5 million Ukrainians have crossed the Polish border since February 24. How many citizens came to Poland via the Czech Republic and Slovakia should be known in the coming months, when the consolidated reporting on the registration of Ukrainians appears.
"Many experts are now trying to count how many Ukrainians are currently in Poland. Experts from the University of Warsaw concluded that two thirds of all refugees are now in Poland, i.e. we can talk about 1.7 million refugees," said Anatoliy Zymnin. According to him, the same numbers are reported by mobile operators who see the number of Ukrainian numbers registered in roaming.
As of 2020, according to various data, there were from 800,000 to 1 million labor migrants from Ukraine in Poland. Thus, since February 24, 2022, the number of Ukrainians in this country has almost tripled.
Jonny Daniels from the Israeli Foundation "From the Depths", who helps refugees from Ukraine, says that the number of Warsaw's population has increased by almost 23% during March. "The assistance that Poles provide to Ukrainians is impressive. The whole Polish civil society is now doing their best to help refugees from Ukraine. Housing, food, clothing, basic necessities are provided to Ukrainian refugees free of charge, no need to pay for public transport, etc.," comments Jonny Daniels.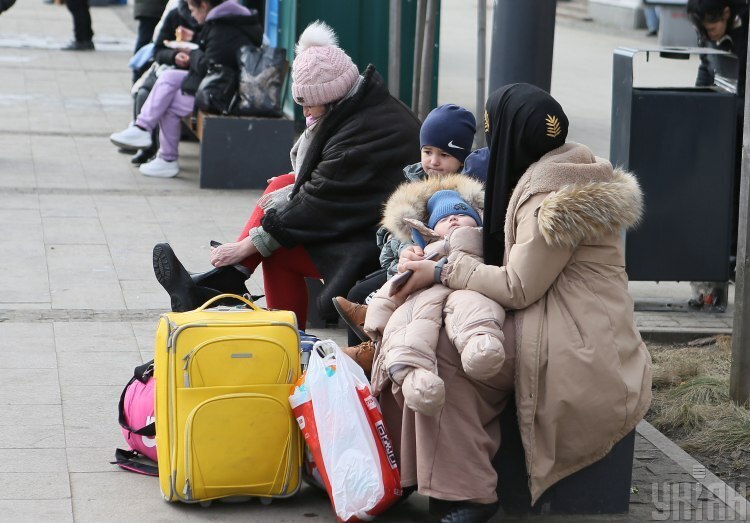 What will Ukrainians in Poland do next? However, only almost 30% of Ukrainians are going to stay in Poland, without specifying for how long and whether they are going to obtain Polish citizenship in the future. 12% intend to go to other countries, such as Canada, the United States, Germany, etc. 58% of Ukrainian refugees say they are going to return to Ukraine as soon as possible.
According to the polls, 26% of Ukrainian refugees intend to go to Germany, 16% to the United States, 11% to the United Kingdom, 10% to Sweden, 8% to Slovakia, 7% to Canada, and 6% to Spain.
One way or another, today Poland is part of a unique historical moment, as it provides shelter to a huge number of Ukrainians. Maria Kuzenko, the head of the EWL's legalization department, notes that cultural proximity is one of the reasons Ukrainians stay in Poland. "We have established a reception and assistance center for mothers with children at the railway station in Warsaw. Many of them want to be closer to home, or they have relatives or acquaintances in Poland. In addition, Poland helps with housing, provides social assistance, which is the reason for many Ukrainians to stay in Poland. We feel like family," says Maria Kuzenko.
Where are the Ukrainian refugees working? Only 20% of those seeking protection from the war are provided with remote work in Ukraine and livelihoods. The rest are either looking for a job in Poland or are already employed. According to the EWL report, 17% of refugees are highly skilled workers, 15% are educators, 14% are service workers, 7% are technicians, 5% are students, 2% are IT professionals and 1% are doctors.
In turn, Andrzej Korkus, CEO of EWL, notes that the Polish labor market and employment opportunities are the reason why Ukrainians choose this country. For example, according to Mind data, Poland and France now provide simplified conditions for the employment of doctors, but in Poland it is easier for private doctors to find clients.
An important reason for Ukrainians to stay in Poland is the proximity to Ukraine. Almost every migrant woman has left a husband, son, father, or brother in Ukraine, so for Ukrainian women it is more comfortable from the psychological point of view to be closer to them. In addition, according to an EWL survey, 56% of our fellow citizens are going to return home after the war, and hope that this will happen as soon as possible.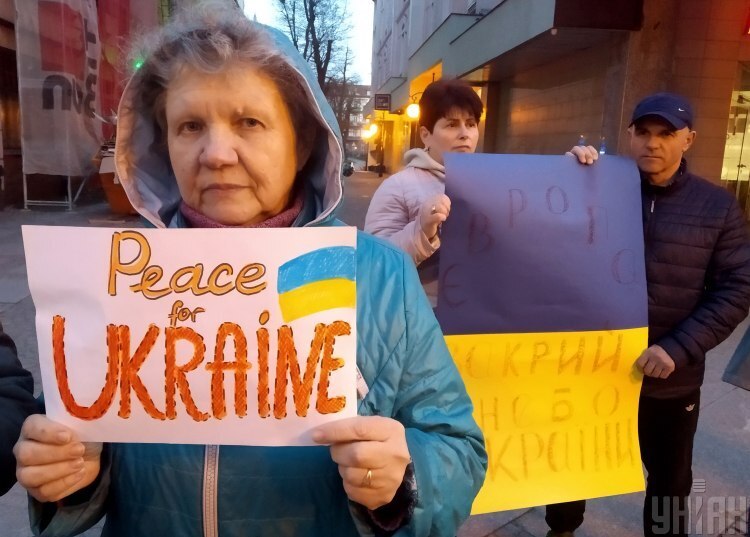 Якщо ви дочитали цей матеріал до кінця, ми сподіваємось, що це значить, що він був корисним для вас.
Ми запрошуємо вас стати частиною Mind Club. Для цього потрібно оформити підписку за $7 на місяць.
Нам дуже важлива ваша підтримка!
Чому ми впроваджуємо платну підписку?
Справжня якісна та незалежна журналістика потребує багато часу, зусиль та витрат, це дійсно недешево. Але ми віримо в перспективи ділової журналістики в Україні, тому що віримо в перспективу України.
Саме тому ми створюємо можливість платної щомісячної підписки – Mind Club.
Якщо ви читаєте нас, якщо вам подобається та ви цінуєте те, що ми робимо, – пропонуємо вам вступити до спільноти Mind.
Ми плануємо розвивати Mind Club: обсяг матеріалів і доступних сервісів і проектів. Уже сьогодні всі члени клубу:
Допомагають створювати та розвивати якісну незалежну ділову журналістику. Ми зможемо і надалі розвиватись та підвищувати якість наших матеріалів.
Отримують вільний від банерної реклами сайт.
Отримують доступ до «закритих» матеріалів Mind (до щомісячного випуску, в якому ми досліджуємо та аналізуємо, як працюють цілі галузі; до щотижневих аналітичних підсумків).
Вільний доступ до івентів Mind для підписників та спеціальні умови на інші події Mind.
Smart Power. Власники бізнесу, що стануть підписниками Mind, отримають доступ до агрегатора системних порушень від аналітиків Mind та партнерів «Cкажи.uа». Якщо у вашого бізнесу виникли проблеми з непорядними чиновниками чи конкурентами – ми проаналізуємо, чи є їхня поведінка системною, і разом зможемо вирішити цю проблему.
Ми і надалі розвиватимемо Mind та додаватимемо корисні журналістські рубрики і сервіси для вашого бізнесу.
Ми працюємо над тим, аби наша журналістська та аналітична робота була якісною, і прагнемо виконувати її максимально компетентно. Це вимагає і фінансової незалежності. Підтримайте нас за 196 грн на місяць.
Ви можете скасувати підписку у будь-який момент у власному кабінеті LIQPAY, або написавши нам на адресу: [email protected].
Stay tuned for business and economy news on our Telegram-channel
Mind.ua