Two months without electricity: How Ukrainian business survives in the times of blackouts
And what life hacks uses to maintain the stability of the company and customer loyalty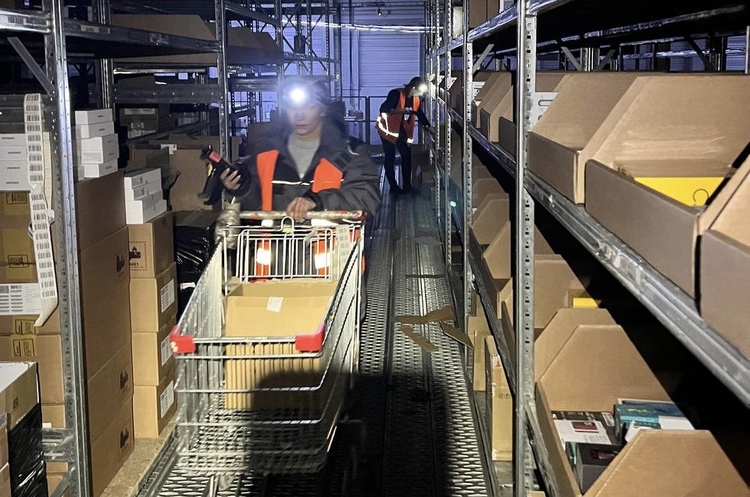 On December, 10, two months have passed since russia started systematically destroying the Ukrainian energy infrastructure. Since then, after eight waves of missile attacks, 40% of high-voltage network facilities have been damaged, according to the Prime Minister of Ukraine Denys Shmygal. Planned and emergency power outages, that Ukrainian energy companies are forced to use, prompted the entire country to review the habits developed over the years, in particular, regarding business activity. Mind has already written about how IT companies are adapting to new realities and how the two-day forced blackout adjusted retailers' expectations for Black Friday. We also contacted other companies from different segments to find out: how do they work in conditions of chronic electricity shortages, whether they managed to adapt to new challenges, what life hacks they had to implement on the go and how entrepreneurs plan to work during this winter.
How does blackouts affect business?
All entrepreneurs, with no exception, use the word "dramatic" to explain the consequences of power outages. Retailers were expected to be among the first to feel the acuteness of the situation. "Even the stores with electricity or generators that continue to operate in whole or in part are losing traffic, because customers do not always understand how a particular store or shopping centre works. We update the information on the website almost online, but, unfortunately, not all shopping malls inform about the format of work," noted Natalia Kutuzova, COO, COMFY network.
But turning off the lights is only one of many factors. "The situation on the front, the intensity of shelling and the frequency of air raids, the ability to purchase products and thousands of other unpredictable factors also have a complex effect on the business," says Olena Borisova, CEO, Dima Borisov Family of Restaurants. It is necessary to assess the impact on both the technological process (which services can be provided under current conditions) and the impact on consumer behavior (whether people come to locations when there is no light) when considering the consequences of a power outage, she thinks. And the situation in different restaurants can differ radically.
For example, supermarkets of the Silpo chain are forced to stop working until the power supply is restored. "After that, our employees can resume baking bread, placing products on the shelves and helping guests," the network's press service told Mind. Currently, 28% of Silpo supermarkets (85 out of 300) are equipped with diesel generators. Depending on the power of the generator, the store may continue to operate fully or partially (for example, to maintain refrigeration). "By the end of December, we will equip 179 supermarkets (or 60% of the network), and in January we hope to reach almost full coverage – 95% of supermarkets, or 285 stores," the press service added.
The luxury segment also fully felt the pressure of massive bombings – from a decrease in traffic to stores to the complicated organization of business processes of the company's employees and partners. "For us, as the official distributor of the Pandora brand in Ukraine, December is one of the most important periods of the year. Our team simply cannot afford to 'wait' or hope for 'ready-made solutions.' That is why, from the very first days, we began to look for opportunities and change what's necessary," says Valeriya Rusanenko, CMO, Pandora Ukraine.
The floral design company LoraShen says that the business was affected not so much by the blackouts themselves, but by the active air attacks that began on October, 10. "Our sales have dropped by 30% since then. There are two reasons: the first is that the general mood and spirit of buyers has decreased, and they are no longer interested in flowers, decor, and beauty; furthermore, some of the payable customers left abroad again," says the company's CEO, Larisa Shen.
How much were entrepreneurs prepared for blackouts?
Many businesses benefited from the experience of working during the COVID-19 pandemic. "We rebuilt all processes back in the spring-2020 during the quarantine. In that spring we accepted total uncertainty as the only constant and switched to the most flexible management system. When the quarantine began, 17 of the 3,000 employees remained in the team. As of February 24, 2022, we employed more than 4,000 people. Then again there were only volunteers, since in March–April we started opening facilities, gaining momentum and increasing the teams accordingly. The instability of electricity is just one of thousands of challenges, which certainly affected procurement, planning, and process management, but does not change anything systemically and globally," Olena Borisova emphasizes.
Reminder: due to the blackout on Black Friday, retailers, according to various estimates, lost up to 20-30% of sales, but at the same time they became "Invincibility Points" for many Ukrainians. So, according to the founder of Rozetka, Vladyslav Chechotkin, the network prepared in advance for such a scenario, so most stores were equipped with generators and even Starlinks. "The new reality has changed our shops into places of charging, heating, receiving psychological help and communication with the outside world. We used to have a large number of people in the shops during peak hours, but during the blackout there were too many people even for us," he said.
What business processes have changed?
The two main operational aspects that were given an electric shock, or rather deprived of electricity, are communication and logistics. All employees have to show considerable ingenuity every day to keep the processes in normal condition. "Even before a generator appeared in the Kyiv office, our employees became incredibly flexible and resourceful in their search for communication and the internet connection. As a result, none of the critical processes in our company have stopped," says Valeriya Rusanenko from Pandora Ukraine.
In her words, the company has optimized logistics and warehouse processes for the operation of the online store. "After the decline in the indicators in the first weeks of energy restrictions, we again deliver more than 90% of parcels to customers within a day. In turn, retail stores, against the background of a general drop in traffic, began to work even more effectively with CR," she adds. At the same time some things changed in communication with partners. Today, most of them are ready to work day and night in order to meet the deadlines for fulfilling obligations. "Businesses are adapting – and this is a substantial contribution to the future victory," Valeriya Rusanenko is sure.
At COMFY, the consulting buyers has changed, because in the absence of electricity it is difficult to fully show the product. But now, if the buyer is dissatisfied with the product, the network works more loyally with returns.
The purchase process has also changed. "We have had a Digital Assistant mobile app for sellers for a long time. And now we quickly launched a new product – the QR-payment option. With it, sellers can create a basket of goods directly in this application, apply all promotions, authorize the client and, if necessary, write off bonuses, and then generate a QR code to pay for the purchase with a card on the client's smartphone," says Natalia Kutuzova. And adds that up to 80% of all online purchases during the week of Black Friday were made due to this scheme of work.
In order to solve the problem with the internet, the LoraShen company ordered Starlink, but they have to wait their turn for delivery. "We have a big problem with ceramic production. Of course, we ordered a powerful generator there. But our ceramic kilns operate at very high temperatures, and each kiln takes about five hours of continuous operation to heat up. So the team is now just trying to catch the period with the light. Therefore, weekends have become very conditional," Larisa Shen shares.
Also, according to her, you have to constantly take care of the water supply: this is a huge problem for florists, because flowers always need water. "That's why we currently keep 100 tanks of clean water in reserve. At the beginning of the week, we collect, at the end – drain. And so every week, we are insured," adds the general director of the network.
How has communication with clients changed?
All companies focused their communication skills, first of all, on timely receipt of necessary and relevant information by customers: whether there is or there isn't light in stores, payment options, order status, etc. "We use all available channels of communication with customers: e-pandora.ua, social networks, customer care department (contact center), etc. We want customers to enjoy buying Pandora jewelry even in times of blackout," states Pandora Ukraine.
COMFY even launched a social media campaign calling on store employees to share photos from stores operating without lights. "We received a lot of positive feedback from subscribers and buyers who learned about the work of the stores via our and our employees' social networks," says Natalia Kutuzova.
Silpo informs about the current state of stores through the mobile application and on the website. "In order to make it convenient to plan a visit to the store (and, let's be honest, force majeure can also happen), we updated the interactive map on our website. Each store's page has an up-to-date status: "The light is on, so we are waiting for you." When there is no light and we have no alternative sources, then the status changes to "Supermarket closed." The info is being updated in real time by our employees on the ground, so everything should be as quick as possible," says the network's press service.
Under such difficult conditions, home delivery from online stores has become a separate "front." Yes, Silpo collects orders in those stores where there is light at the moment: "All our couriers deliver products "to the door", even if the lights are turned off in the house. Yes, and on the 15th floor."
Buyers are also smart, says COMFI. "During the Black Friday blackout, we've got the following notes: 'We are waiting for the refrigerator to be delivered. Come in, the gate is open'," recalls Natalia Kutuzova.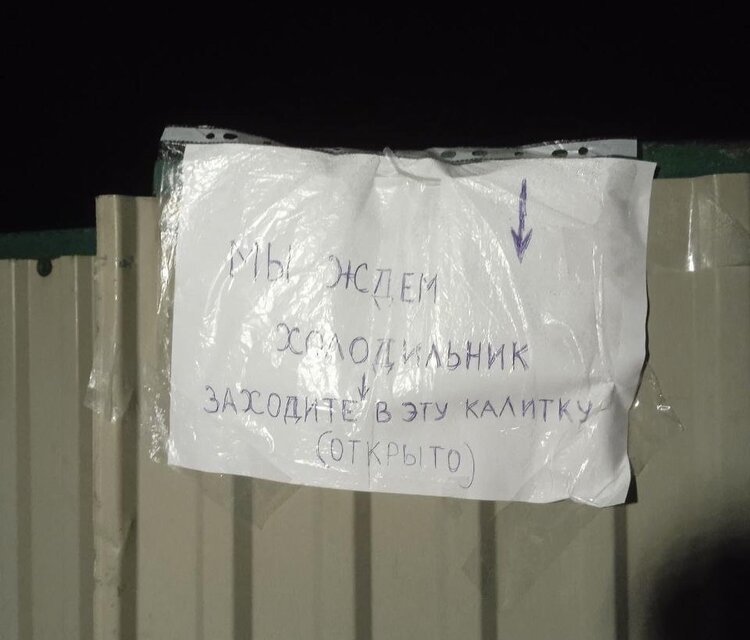 Olena Borisova believes that communication in their network has not undergone any changes: "We support, inspire, honestly talk about what's happening in the institutions, share our volunteer initiatives, etc. Regarding electricity, we also honestly inform about the state of affairs. 'Hello, today 'Canapa' is without lights, but with a grill, an oven, a fireplace, candles and love for guests.' Or: 'Excuse us, now BPSH in such and such locations are without electricity. Doughnuts will not be cooked, but the new Mexican shawarma we'll cook with love.' Somehow like that."
What life hacks have been invented and/or used?
A key life hack at COMFY is considered to be the launch of QR-payment in the seller's Digital Assistant app. This made the sales and payments without linking to the cash register possible simply via the seller's smartphone. Today, up to 80% of all online purchases are made through the application, and during the absence of electricity, 100% of the store's sales go through QR-payment.
As for other life hacks, they were at the level of individual stores, when teams found the opportunity to work during a complete blackout and without the internet. "Yes, in search of communication and an opportunity to make a payment, the employees of one of the stores moved the cash register to the ramp (the place of receipt of goods into the store's warehouse), since there was only mobile Internet there. Sellers of another store found a connection and mobile Internet only in the open parking far in front of the shopping center and went there with customers to use the seller's Digital Assistant application to collect a basket of goods and pay using a QR code," Natalya Kutuzova shares.
"Silpo" continues to actively purchase generators. "Currently, we have ordered an additional 130 generators for uninterrupting operations in stores and we are not stopping there," the network's press service said.
"Of course, it's difficult for everyone: it's a huge physical and psychological burden for employees, and significant additional costs for businesses. In addition to buying generators, starlinks, etc., there are also fuel costs (today we use 4000 litres per day). In addition, it turned out that there are so many people who need to charge their gadgets that we are forced to buy additional generators for them, since the already installed ones cannot cope with the additional load", Vladyslav Chechotkin recounts the experience of Rozetka.
But generators haven't become a silver bullet for all businesses. For example, many restaurants are located inside or near the residential buildings: and have a problem with noise and have a danger factor. "Furthermore, we have calculated that almost nowhere will the purchase of a large generator, taking into account the costs of it and fuel, be cost-effective. You can buy a generator, Starlink and turn the restaurant into a co-working space, but this is a completely different story, and it does not fit into our overall development strategy," Olena Borisova admits.
Therefore, the restaurant chain took a slightly different path. "We purchased small mobile inverter-battery systems for almost every location. Introduced special menus that are available during a power outage. These are usually snacks, salads, several meat dishes, wine, tea. But in some formats, on the contrary, we introduce additional dishes: yes, grilled doners have appeared in the 'Sandwich Bar', we also plan to introduce several new items in the BPSH format. We use alternative equipment as much as possible, which does not require electricity: charcoal grills, ovens, etc.," says Borisova.
At LoraShen, they created diode lamps at their own production, which work on car batteries, so that the studio was not in the dark. In addition, light-reflecting handkerchiefs were invented and put on sale, so that passers-by become visible to drivers. "It's a real sales hit. We are happy. We will channel all funds from the purchase of these handkerchiefs to help the Armed Forces," says Larysa Shen. The chain also created a special mobile oven on its own production line, which can be used to cook food.
How much has business profitability changed?
LoraShen notes that since the beginning of the massive shelling, the company's turnover has fallen by 30%, and there is no question of profitability at all. "We work to survive. In addition, until October 10, we had requests for the creation of shop windows and New Year's installations. And after massive strikes, 90% of these requests 'dropped.' There are only a few corporate orders and private houses left," Larysa Shen lists the sad results of the past two months.
As for restaurants, according to Olena Borisova, under current conditions, if there is profitability at all, it is a good indicator. "On average, the profitability is 10-15%, as before, but the revenue has changed. And inflation must also be taken into account," she adds.
Pandora Ukraine is currently not ready to draw conclusions about changes in business profitability due to blackouts. "There is an active sales season ahead, completely unlike our previous experience. The team has a lot of work and challenges, but we are focused only on a positive result," Valeriya Rusanenko notes.
What business optimization options are there for the winter months?
"Stock the generators, Starlinks, patience and believe in the Armed Forces" – this is roughly how you can briefly formulate the winter slogan for most Ukrainian entrepreneurs.
And if it is more down-to-earth, then everything depends on the power and heat supply schedules. "In case of system outages, we optimize the work schedules of stores and employees for them. In case of non-system outages, the effectiveness of such schedules decreases dramatically. And the decisions will depend on the policy of the shopping centre, the availability of electricity and other factors. Somewhere we will provide the team with heaters, and somewhere, if there is no electricity and heating, it is quite possible to 'freeze' the location," says COMFY.
"Our main goal during this winter season is to continue working and giving emotions to customers. I believe that in addition to beauty, we also give Ukrainians a sense of stability. After all, the very realization that we have not stopped our activities in Ukraine inspires and gives each of us at least a small part of confidence in the future," Valeriya Rusanenko from Pandora Ukraine believes.
According to Olena Borisova, the question is not the time of year, but planned revenue and planned expenses. "We have planning within the limits of the month, week and every day – in order to optimally use all resources, make the necessary number of checks, reach the planned average check and revenue," she says. And adds that the entire management system, operating standards, internal IT infrastructure of the company is built around this strategy.
"Our overhead costs are increasing, and our conscience does not allow us to raise prices. So now we have a task to survive, not to make money," sums up Larisa Shen from LoraShen.
If you have read this article to the end, we hope that means it was useful for you.
We work to ensure that our journalistic and analytical work is of high quality, and we strive to perform it as competently as possible. This also requires financial independence. Support us for only UAH 196 per month.
Become a Mind subscriber for just USD 5 per month and support the development of independent business journalism!
You can unsubscribe at any time in your LIQPAY account or by sending us an email: [email protected]