Deputy Head of the State Special Comms Service: "Ukraine could ertainly use access to NATO Cyber Defense Centre research"
Viktor Zhora on the benefits of the international cyber coalition against Russian hackers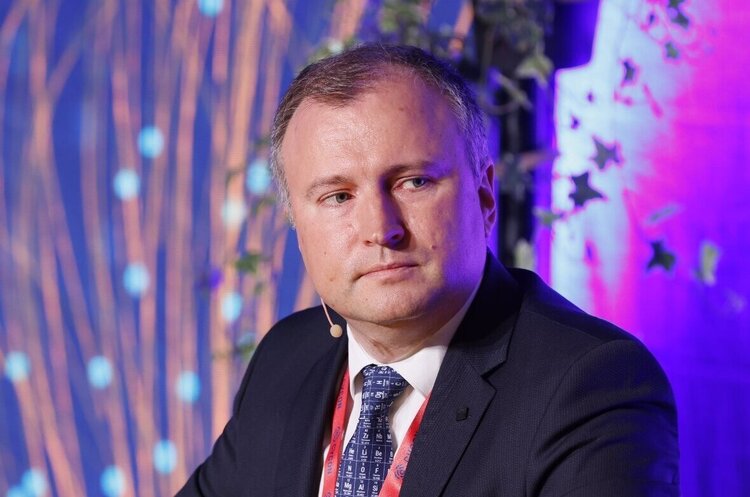 Photo: Viktor Zhora FB Page
Last week Ukraine signed a Technical Agreement on joining the NATO Cooperative Cyber Defence Centre of Excellence (CCDCOE), an Advanced Technology Hub for Cyber Defence of the Alliance that was established in 2008 in response to Russian aggression in the cyber space towards Alliance members. The Centre currently consists of 25 NATO member states and 4 partner countries. Ukraine will become one of them after the document is signed by all countries – members of the Centre.
What exactly will our country get? In a blitz interview for Mind, Victor Zora, Deputy Head of State Service of Communications And Information Protection, explains:
– What does CCDCOE do?
The NATO Cooperative Cyber Defence Centre of Excellence – it's a multinational, interdisciplinary hub for cyber defence. It deals with research, training and education in four main domains: technology, strategy, operations and legislation. That is, it's primarily an investigative organisation that focuses on boosting the capabilities of cyber security forces – personnel training and formation of action protocols on cyber security."
CCDCOE has a large own research library in cyber security and cyber defence, develops a number of information systems, and is responsible for drafting the so-called Tallinn manual – a kind of guidance to legislators on how international law relates to cyber operations (cyber conflicts and cyber warfare), that is, how to conduct cyber operations in accordance with international law norms.
In addition to conducting research, the Centre organises annual trainings in cyber security – Locked Shields and Crossed) as well as expert discussions, such as its annual CyCon (International Conference on Cyber Conflict – CyCon).
So it's an organisation that operates on a strategic level focusing on governance issues.
– What will the Agreement give Ukraine other than exchange of experience?
– We will get the opportunity for direct information exchange with all CCDCOE participants, we can take part in cyber training, conferences, work of the steering committee of the organisation etc. So our experience will be taken into account when decisions are made by the participating countries.
The agreement at present is about Ukraine's participation as a contribution participant – a participant contributing something. Our voice in CCDCOE is advisory: we can influence decisions, current activities of the centre, have access to all information resources of the centre and use them to improve Ukraine's cyber security system."
It should be understood that the CCDCOE is a structure established within NATO, but it is not a NATO structure. Nor is it "cyberNATO" by nature, but it is an opportunity for us to join cooperation in the cyber realm, with NATO as well, since the CCDCOE Tallinn Manual is the basis for decision-making in cybersecurity for the Alliance.
– What kind of assistance from the CCDCOE would definitely be useful for you?
– Intelligence on cyber threats and access to CCDCOE research. We would also certainly benefit from the participation of our teams in cyber exercises... All areas in which the CCDCOE works are useful for Ukraine. The activities in each of them will serve as an important contribution to strengthening the cybersecurity capabilities of not only Ukraine but also all the member countries of the Centre.
– When is the agreement expected to come into force?
– Our fully-fledged work will begin with the deployment of Ukraine's authorised representative to the CCDCOE to stay there permanently.
Yes, the member countries of the centre can sign the document for a long time. Will this prevent Ukraine from having its own representative in the CCDCOE in the near future? No, it won't. We may send it as early as tomorrow.
Will the Technical Agreement enter into force without all member states signing it? No, it won't. A country can work in the CCDCOE, have a representative, but the agreement may still be in the process of being signed by all member countries.
If you have read this article to the end, we hope that means it was useful for you.
We work to ensure that our journalistic and analytical work is of high quality, and we strive to perform it as competently as possible. This also requires financial independence. Support us for only UAH 196 per month.
Become a Mind subscriber for just USD 5 per month and support the development of independent business journalism!
You can unsubscribe at any time in your LIQPAY account or by sending us an email: [email protected]