Shevchenkivskyi plant of food products has joined the GOC «HD-group»
The plant produces 28 types of products in private label format and under their own trademarks
Shevchenkivskyi plant of food products, which specializes in the production of groceries, has joined the GOC «HD-group».
The plant produces 28 types of products (cereals and flour). 90% of them are realized in private label format for retail («Velyka Kyshenia», «Silpo», «Metro Cash&Carry Ukraine», «Billa», «Eco-market», «Auchan Ukraine», «Tavriya-B», «Rukavychka», «Ekspansiya», «Furshet») and 10% is under their own trademarks («Every day» and «Poprobui»).
The production capacity of the plant is 2800 tons per month, including 700 tons of flakes per month (oat production line), 1500 tons of different types of cereals per month (ñereals production line), 600 tons of flakes per month (flake production line).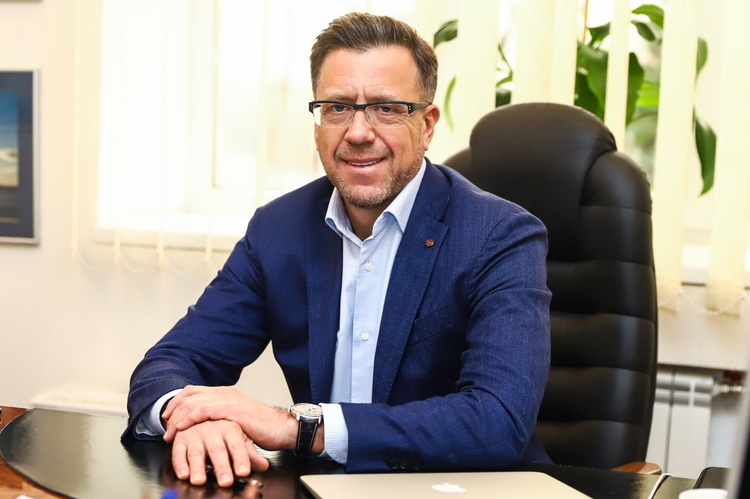 Boris Shestopalov, co-owner of the HD-group
«Grocery development has become a new business area for HD-group. We believe that such a merger will significantly improve the Group's position in the retail market by strengthening its product portfolio. We are looking forward to creating new products that will be developed jointly by the Group's experts and the plant's specialists. The plant, in turn, will benefit from this merger by reducing management costs through integration with the Group and access to all procurement, logistics and distribution services. Our separate expectations include the joint development of export markets, where Shevchenkivskyi plant of food products has strong positions. This will certainly complement to what HD-group has to offer», – commented Boris Shestopalov, co-owner of HD-group.
About HD-group:
HD-group comprising grain processing enterprises, bread and pastry factories, a jam and preserves plant, as well as companies providing procurement and logistics services.
It should be noted that the EBITDA growth of HD-group enterprises for the 10-months period of 2019 compared to the same period last year is 22.1% and EBITDA Margin Ratio the 10-months period of 2019 is 14.5%. Therefore, the revenue growth in 10 months of 2019 constitutes 9,7%.
Related stories