Brazil warns that it will also arrest Putin if he comes
Hague arrest warrant may be even more dangerous than sanctions: it makes Putin toxic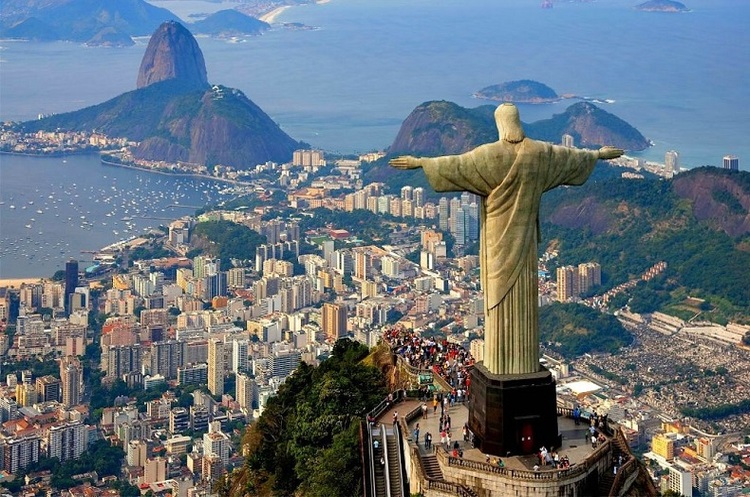 Following Germany, which warned that Putin would be arrested if he came to the country, the BRICS countries are declaring compliance with the Hague Tribunal's decision one by one.
Brazil "is a member state of the International Criminal Court and abides by its decisions," Foreign Minister Mauro Vieira told Metropoles in an interview.
Therefore, Putin's visit to Brazil, if it takes place, as well as any of his presence in the country, "will undoubtedly have consequences" for the Russian president, the minister emphasized.
He added that the issue of the arrest warrant for Putin "should be considered in the context of established practice," and Brazil would like to "better understand the terms" of the ICC documents.
Earlier, the authorities of South Africa, which, like more than 120 other countries, has signed the Rome Statute, the main treaty for the ICC, warned of Putin's arrest in the event of a visit.
"We, as a government, are aware of our legal obligations," said Vincent Magwenya, a spokesman for the president of the republic.
At the same time, the Russian news agency TASS reports, citing South African Foreign Minister Naledi Pandor, that the country's authorities will hold consultations with Russia in connection with the arrest warrant for Putin.
In August, the BRICS summit (consisting of Brazil, Russia, India, China, and South Africa) is to be held in Durban, South Africa. Earlier, the South African authorities invited the leaders of all the states that are members of the bloc, including Putin, to the meeting.
Last week, the ICC issued an arrest warrant for Putin and children's ombudsman Maria Lvova-Belova, suspecting them of war crimes during the invasion of Ukraine. According to court prosecutors, they may be responsible for the forced deportation of Ukrainian children to Russia.
Unlike Russia, South Africa has ratified the Rome Statute and is therefore obliged to comply with the decisions of the International Criminal Court, including the arrest of Putin.
The Hague warrant may be even more dangerous for Putin than sanctions: it makes the president toxic in the eyes of his own environment, experts say.
Read more about this in Mind's article "Putin's Arrest: What are the Legal Consequences of the ICC Decision?".