Kremlin intends to replace Wagner group mercenaries with Kadyrov's fighters - ISW
Putin could force Kadyrov to take an offensive role in the war to compensate for the departure of Wagner's men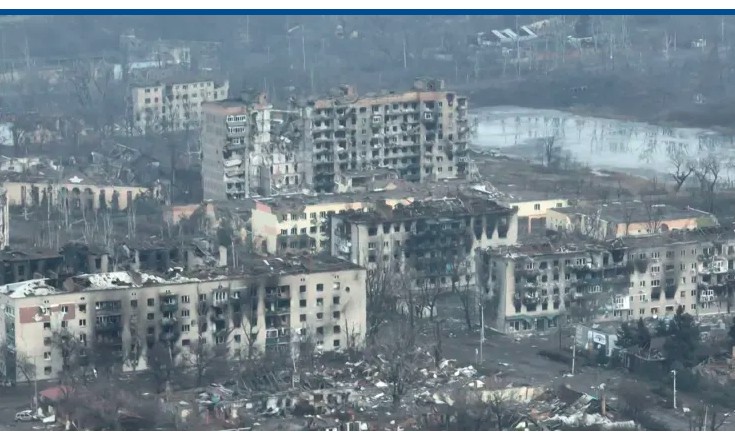 The Kremlin expects to replace the Wagner PMC with fighters of the Chechen special forces Akhmat after the withdrawal of Yevgeny Prigozhin's mercenaries from the front line.
Source. This was reported by the experts of the Institute for the Study of War (ISW) in their daily report.
On May 31, the Russian Defense Ministry and the head of Chechnya Ramzan Kadyrov reported that Chechen special forces and the Sever-Akhmat regiment had launched some kind of offensive in the area of Maryinka, Donetsk region. According to Kadyrov, his fighters have also begun actions in Zaporizhzhya and Kherson regions. Military analysts have not yet found confirmation of this.
Kadyrov's militants have been virtually absent from the front since July 2022, when Lysychansk was captured. According to ISW analysts, the head of Chechnya has been keeping his loyal fighters all this time. However, their return to the front was announced the day before the scheduled date for the completion of the withdrawal of the Wagner PMC from the captured Bakhmut and the retreat of mercenaries to the rear areas.
Before that, Kadyrov spoke about his meeting with Russian dictator Putin on May 20.
"The Russian Defense Ministry's mention of Akhmat's actions in the Maryinka area <...> indicates that Putin could have forced Kadyrov to take an offensive role in the war to compensate for the likely exhaustion of the Wagner group's offensive potential," ISW experts write.
In their opinion, the Kremlin may perceive Chechen units as an "untouchable assault force" capable of attacking in several directions simultaneously. The day before, Prigozhin emphasized that Kadyrov's militants would manage to capture some settlements. At the same time, he emphasized that the head of Chechnya does not have the task of taking the entire Donetsk region.
Kadyrov has previously stated that he has 7,000 fighters in Ukraine. This number is not enough for a significant offensive in several places, analysts say.
Background. As a reminder, Ukrainian Army Commander Syrsky said that the Russian occupiers had moved to defense in the Bakhmut area.