Russia buys back its own weapons previously sold to Asian countries - media
These products are used to improve outdated weapon systems, which are then sent to the front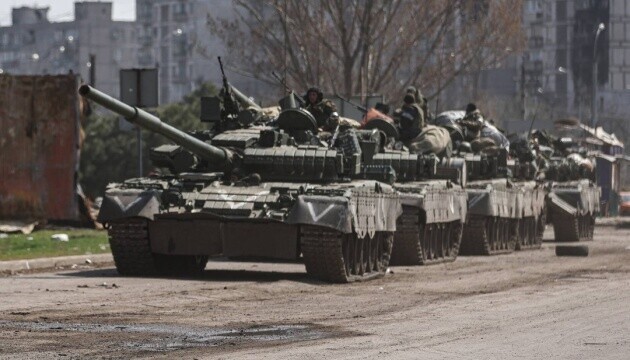 Russia is buying back weapons previously sold to Myanmar and India.
Source. This was reported by Nikkei Asia with reference to customs documents.
Their study showed that recently Russia has been buying back, in particular, spare parts for tanks and components of night vision anti-aircraft devices supplied to countries with which it has long-standing ties in terms of arms exports.
Further, according to the publication, these products are used to improve outdated weapons systems, which are then sent to the front.
For example, in December 2022, Uralvagonzavod, a tank manufacturer, bought back $24 million worth of its military products from Myanmar, which had previously been supplied to the country. This includes 6,775 telescopic sights and 200 cameras intended for installation on tanks.
The repurchased components were delivered to Myanmar in 2019. According to the documents, they were returned to the manufacturer due to defects. However, according to experts quoted by Nikkei, the equipment is always inspected immediately upon arrival at its destination. It is unlikely that the defects were discovered on a massive scale in four years.
In addition to Uralvagonzavod, the Russian missile manufacturer KBM is also buying back previously supplied equipment. In November 2022, it ordered six night vision anti-aircraft devices from the Indian Ministry of Defense. KBM supplied the same devices to India in 2013.
The US, EU and Japan banned the export of dual-use goods to Russia in February 2022. Earlier it was reported that such products worth $1 billion sent from the EU to Armenia, Kazakhstan and Kyrgyzstan were "lost" during transit through Russia. The tenth package of EU sanctions banned the transit of dual-use goods through Russia.
Background. As reported, Sky News published a contract between Russia and Iran to supply weapons for the war in Ukraine.