Climate Action: How to Win the Battle Against Climate Change
What the country's, citizens and business already today can be done to solve of this problems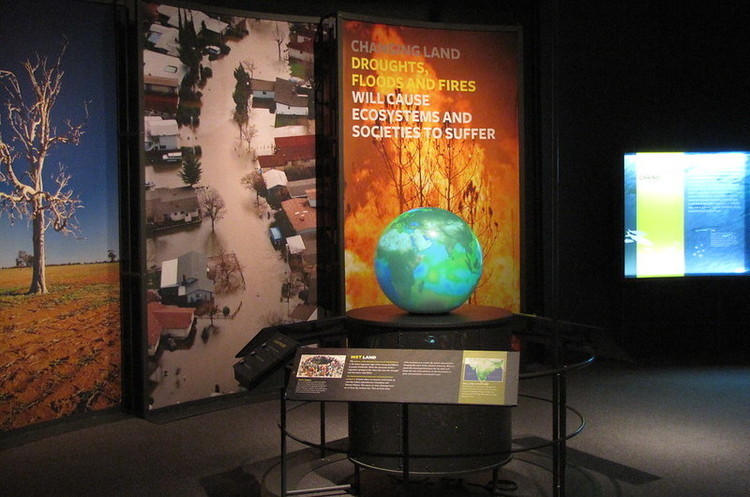 With the terrible bushfires seen in Australia, unusually warm winter weather in Ukraine and other countries, and record heating of the oceans, bringing worse storms, flooding, and sea-level rises, it seems that the topic of climate change has finally become an urgent one among the world's business and political leaders.
At least, one would think so from the buzz at this year's World Economic Forum in Davos, Switzerland.
We spoke to Dafina Gercheva, Resident Representative of the United Nations Development Programme to Ukraine, about the unavoidable battle with climate change, and what Ukraine is doing in the fight to save the planet.
There, United Nations Secretary-General António Guterres warned that the world is "losing the race" to manage climate change. He warned that even though reality was "proving to be worse than what science has foreseen" as the world experiences ever-warmer temperatures, political will to do something about it was "slowing down."
But the harshest criticism for world leaders at Davos came from the teenage Swedish climate activist Greta Thunberg. She harangued the older generation for jeopardizing the future young people and failing to live up to commitments already made under the Paris Climate Accords to limit the rise in global temperatures to 1.5 degrees Celsius.
While it's easy to be overwhelmed by the depressing reports about accelerating climate change on the one hand, and the lack of concerted government action on the other, in fact much is being achieved at country levels to tackle the problems that face us. And Ukraine is not an exception.
In 2019, UNDP in Ukraine helped shepherd through the legislative process several bills that aim to protect the environment and combat climate change. Most importantly, with the adoption by parliament on 28 February 2019 of the 2030 Environmental Strategy of Ukraine, the "green" agenda promises to be at the top of national priorities for the next ten years in Ukraine.
The Environmental Strategy of Ukraine sets 30 key goals that the country should achieve over the next decade, including increasing the share of renewables in the energy mix from 4 percent in 2015 to 17 percent by 2030; cutting waste disposal in landfills from 50 percent in 2015 to 35 percent in 2030; and increasing the use of electric cars to 10 percent by 2030, against just 0.1 percent in 2020.
These and other initiatives spearheaded by the political leadership in Ukraine give a timely boost to efforts to combat climate change and make development more sustainable, and tie in with the 2030 Agenda for Sustainable Development – the boldest manifesto that the humanity has ever had, which is forging collective and concerted action to limit carbon dioxide emissions, curb climate change and environmental degradation, and put the world on a path to sustainable growth.
However, five years on from the adoption of the 2030 Agenda, progress on achieving the goals, like limiting carbon dioxide emissions, is less than hoped. For this reason, UN Secretary-General Guterres has called for a Decade of Action starting in 2020 to encourage the countries of the world to walk the talk and avert the threat of climate catastrophe.
And it is inspiring that his call has been heard in Ukraine's parliament! With the strategy coming into effect on the 1st of January 2020, Ukraine's parliament now has to agree a plan to achieve the ambitious targets it has set. It's time for Ukraine to take swift action.
At the individual level, people can make changes that have a positive effect on the environment.
Reduce your use of plastic, be it plastic bags, cups or packaging.
Eat less meat – the meat industry is a large emitter of methane and carbon dioxide.
Also, favour local produce, grown in season, over imported food – less carbon dioxide is emitted getting local and seasonal produce to market, and buying local produce also helps support domestic agriculture.
Use private cars less – use a bicycle more, take public transport whenever possible, and for long journeys, consider taking a train rather than a plane.
If you can, install solar panels in your home – this will produce clean energy and you can sell the excess to the local power company, reducing your use of fossil-fuel-generated energy and cutting your electricity bill. Try not to buy "fast fashion" clothes that you buy once and won't wear again – the clothing sector accounts for 10 percent of global carbon dioxide emissions. Buying better quality, longer lasting clothes will also save you money over the long term.
And remember that as a consumer, you can influence the behavior of companies, and affect competition – if you support companies with environmentally friendly practices and policies, they will eventually drive less environmentally friendly companies out of business.
And if you are an investor, invest ethically, in environmentally friendly businesses, and not in businesses that produce or rely on fossil fuels. Invest in renewable power companies instead.
If everyone were to take up just a few environmentally friendly practices such as those listed here, we could together make a real impact on climate change.
But we do need to start acting now.
As the latest UNDP Human Development Report points out, climate change is one of the two seismic shifts, along with the fourth industrial revolution, that is triggering inequalities in societies around the world, which if left unchecked could fray the social fabric, undermine democracy, and fuel unrest and instability, which ultimately hampers the prospects of achieving the Sustainable Development Goals and leaving no one behind by 2030.
So what is needed is action – a Decade of Action. It's still not too late to win the climate race, but we need to act now.