Open the door: why Ukraine may be suitable for IT guys
How to develop edtech from Kyiv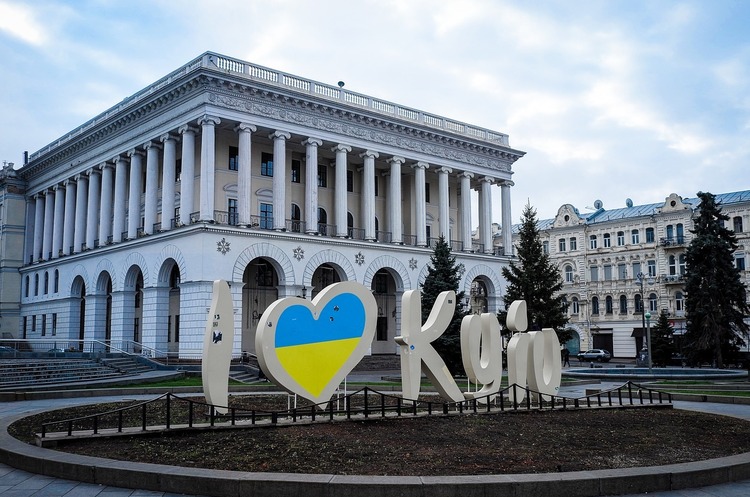 At the end of September 2020, Ukraine simplified the immigration conditions for foreign IT specialists. Also, previously the quotas for inviting those specialists were expanded.
Kirill Bigai, co-founder and CEO at Preply, an international edtech marketplace, told Mind about the life of a global business in Kyiv, and what makes the Ukrainian capital special and attractive for employees from around the world.
What connotes a 'robust IT hub'? The first locations coming to our minds are Palo Alto, London, Berlin, right? Well, this is a stereotypical image of the tech scene. It's not a secret that Ukrainians play a pivotal role in the world of innovations, science and research. Our talents and global brands are drawn to each other like magnets.
People and culture
People are the most valuable asset of any business, an asset that can turn an idea or dream into a reality. Apart from professional skills per se, there has to be a synergy. As far as work ethics are concerned, Ukrainians are pretty similar to that of Western world. Ukrainians are not quiet performers; they are prepared to speak their minds, confront and face challenges.
We are always genuinely involved in the process and take things personally – if we really care about the product we will fight for it. Ukrainians are known for being perfect troubleshooters – fast to react and bring out-of-the-box ideas to the table.
In comparison to other tech markets, Ukrainian tech workers tend to have a more comprehensive educational experience in their discipline, favoring university degrees over certificate programs. Historically, Ukraine has also retained a large majority of its local tech talent, thus creating a really strong talent pool.
Basically, strong corporate ethics and a commitment to these is what distinguishes Ukraine. IT companies have clients at the core of their business, and every person within an organization bears their own responsibility for the end result. Flexibility is among our superpowers, however, achieving something at any cost, in general, is not what keeps us up at night. Great communication, relationships and being true to ourselves makes us who we are.
Startup nation
Ukraine has become a startup mecca. To be specific, over 1,5k IT companies are operating in the market, specializing in literally everything related to software development – UX/UI, R&D, IT consulting, data analytics and whatnot.
Those companies that have a local office appear to be on the list of the hottest global names such as Grammarly, DepositPhotos, Ajax, Readdle, and Attendify, just to name a few. The local startup scenery is attractive, so much so, that global corporations undertake acquisitions systematically: Google bought Viewdle, Snapchat bought Looksery, and Oracle bought Maxymiser. There's much more to come, obviously. Genesis is a company that built a very interesting goal-oriented, self-motivated culture. Readdle has been laser focused on productivity apps in the Apple ecosystem.
At the beginning of 2020, the number of IT specialists grew by 19% – about 200,000 people. Over a hundred businesses included in Fortune 500 ranking are connected with services provided by Ukrainian IT. We have a very small internal market that pushes entrepreneurs for international expansion from day one.
Investment landscape
Looking back at the last decade, the investment climate has definitely improved. However, a healthy balance between entrepreneurs and capital is still something to be seen in the future. Year by year, international policies are becoming less stringent. For instance, the Strategic Action Plan 2020 presupposed the cancellation of 450 regulations that historically hindered foreign relations.
If we look at Doing Business Ranking 2020, we'll notice that Ukraine made a leaped up 32 positions within a 5-year period. We owe that to alterations in construction permits, fee reductions, and more welcoming taxation policies. That made a lot of dwellers in the IT community consider Ukraine as high-class outsourcer.
At the beginning of July, the Head of the Ukrainian Government met with reps of the French business community. The point is that France is a major investor in Ukraine, therefore, our government seeks to intensify the win-win collaboration against all odds.
Community
It goes without saying that, to a large extent, the harmonized development of any industry depends on its community – the environment that stimulates innovation, seamless circulation of great ideas, experiences, collaboration. DEV_Challenge, IT Arena, PyCon Ukraine, Agile Eastern Europe Conference belong to a portion of the finest Ukrainian tech events that gather top-notch professionals for networking: peers share their insights and best practices.
The dominant majority of our developers are no strangers to these events. On a local level, there are lots of smaller tech happenings covering areas such as AI/ML, AR, data science, and blockchain.
Ukraine has five major tech hubs – Kyiv, Lviv, Odessa, Dnipro, and Kharkiv. These cities have the largest numbers of software developers, which are constantly added to by talented university graduates. In Kyiv, UNIT.City is the first innovational district of Ukraine. The innovation park has all the prerequisites to support innovative ideas: accelerators, infrastructure, investment funds, and laboratories.
R&D
Due to the fact that Ukraine is in the list of 50 most innovative economies, it shouldn't come as a surprise that it hosts over a hundred research and development centers of the largest global brands – Microsoft, Siemens, Ericsson, IBM, Skype, Samsung Electronics, Boeing etc. again, robust education system, high literacy, and knowledge of English is not everything. It has a lot to do with the cultural syncretism we started this discussion with.
Ukraine has successfully soaked up and adopted traditions from neighboring countries. Therefore, developers are the chameleons that are suitable for European companies more than others.
Other than this, Ukraine has no legal restrictions for opening R&D departments for foreign corporations. It has visa-free regime with Europe and the time zone is perfect, allowing for 'scrums', troubleshooting and dealing with emergency issues right away.
Kyiv is a hip city that offers a lot of activities, great dining, various cuisine options, and the standard of living is more than affordable. That's why Preply is where it is.
The OpenMind authors, as a rule, are invited experts and contributors who prepare the material on request of our editors. Yet, their point of view may not coincide with that of the Mind editorial team.
However, the team is responsible for the accuracy and relevance of the opinion expressed, specifically, for fact-checking the statements and initial verification of the author.
Mind also thoroughly selects the topics and columns that can be published in the OpenMind section and processes them in line with the editorial standards.