How to Fine-Tune a Remote Team: Practical Tips
And how to solve everyday tasks while working from home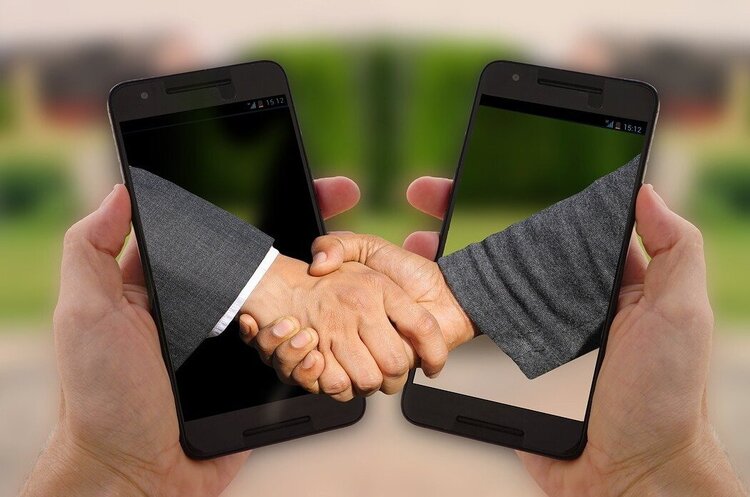 The pandemic-caused restrictive measures are still a challenge for several companies. The remote format is no longer as intimidating as before. However, businesses now face the issues of team retention and the need to solve problems remotely.
Katerina Furtak, Unstoppable Domains Head of Operations, explains to Mind how to organize teamwork online, motivate employees from 11 countries during the lockdown, and synchronize teams in Kyiv and San Francisco offices.
The post-pandemic world is different from the one left in 2019. According to several reports, in 10 years, one in three office workers in the world will work remotely. To keep your business running, you should learn how to benefit from this new reality and what to do to maintain your corporate culture while working remotely.
Making Remote Work Better
Our experience of remote working allowed us to develop our solutions and figure out how to optimize the team's workflow:
Video Presentations. Instead of some live presentations, we have introduced video ones. They have also replaced most of our quarterly meetings. A week before the meeting, each speaker sends their presentations to the team so that colleagues have time to review it. We also have a shared doc to collect questions from the team on each presentation topic. During the Zoom-meetup, the speaker briefly covers the main points of the presentation and answers questions. It really saves a lot of time.
Optimization of recruitment. While selecting new employees, we've started to conduct online screening interviews. Later, the developer candidates go through an online coding test. Finally, they have an interview with the CTO. Thanks to digitalization , we've significantly sped up the process and improved candidates' quality at the final stage. It can take as little as two weeks from the first interview to a job offer.
Corporate social network. BambooHR helps us to stay up-to-date with the news about our employees. With this HR portal, we get updates about new colleagues, birthdays, or holiday schedules.
Self-Presentation. When a new person joins the team, they share a two-minute video about themselves. This way, we add a human touch and get to know the newcomers more quickly!
Team Building. To stay on the same page, we've implemented online team building sessions. Gather teams that are in the same time zone. Leave the business agenda behind. Have a chat to get to know each other better. To feel like a real team, we've created a separate chat to share personal stories, memes, and jokes.
Accessibility. We keep our business calendars open so that every team member can book a meeting with any colleague. The biggest possible problem is time zones. That is, some meetings could happen only early in the morning or late in the evening. It is not always comfortable, and to avoid this, give employees the option of flexible work schedules.
How to Manage Your Team Remotely?
We've split our developers into separate streams, each stream being in the same time zone. For example, the Blockchain 'department' is mostly in Ukraine, although some work from home. This team has daily 45-minute stand-ups. For task tracking, we use Pivotal Tracker. And, of course, communicate in Slack.
The Sales team is in the US. One employee has even changed her country of residence, moving from Europe to be in the same time zone as her U.S. colleagues and join the calls with clients and partners.
What Companies Learned Through Remote Work?
The quality of communication changes noticeably. Don't forget that the result directly depends on your ability to set tasks clearly.
You need to build a schedule that takes time zones into account. Sometimes, you'll have to re-prioritize tasks or find a compromise that suits everyone.
Building trust within the team is another challenging issue. When people have to work together while not having met in person, tension can and will emerge.
Teams spread across different countries can face the problem of personal trust and confidence in each other's experience and knowledge. What's the solution? Increase the amount of face-to-face communication.
To do this, we choose specific time slots so the team would work together 'live.' And, surely, we hold online fun team building sessions regularly.
Here are some options for informal meetings:
Meet & Greet – when a new employee joins the company.
Ice-breaking games – a monthly meeting game that randomly connects employees, and they have 5 minutes to discuss non-work related topics suggested by the program.
Happy hours – a weekly evening casual chat over a glass of wine/beer.
All informal meetings are online and optional. If you have time and desire, you are welcome to join. In Ukraine, we are also lucky to have the opportunity to arrange small occasional offline-meetings at a bar or restaurant.
How does the Remote Team Work?
The main advantage of a distributed team is that people's understanding of KPIs changes dramatically. That is, no one considers sitting in the office their primary task. The only guideline is the result. If a manager can build a proper motivation system, the employees will distribute tasks and plan their time themselves, and work together to achieve common goals.
The noticeable changes that the pandemic brought proved that being tied to one location is just an old habit. If you do what you love with people who inspire you, it makes no difference where you are, be it a co-working space in Kyiv, an office in Silicon Valley, or a beach on a tropical island.
A close-knit team is all you need to create great products. And Zoom calls certainly don't rob people of their love of spending time together. Our successful remote experience proves it.