Mind.ua editor-in-chief Eugene Shpytko was released on bail
UAH 2 million was raised in six days, including through crowdfunding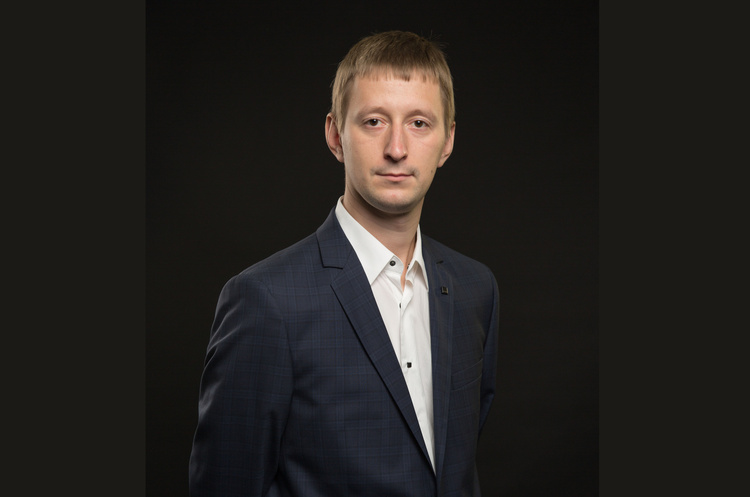 What happened? On May 13, the founder, co-owner and editor-in-chief of the independent business portal Mind.ua was released from custody of the Lviv Penal Institution ¹19 on bail.
Source. This was announced by his lawyer.
Details. On May 5, Eugene Shpytko was arrested in Lviv region, and two days later a precautionary measure was imposed according to the decision of the Galician District Court in Lviv. It was 60 days of detention in the Lviv Penal Institution ¹19 with the right to post bail of UAH 2 million.
The arrest took place allegedly for "illegal use of humanitarian aid for the purpose of making a profit". Eugene became a suspect according to Part 3 of Art. 201-2 of the Criminal Code of Ukraine (illegal use of humanitarian aid, charitable donations or gratuitous aid for the purpose of making a profit).
From the very beginning, friends, colleagues and partners of Eugene Shpytko did not have any doubts regarding his decency. They spoke about that personally and proved that by their deeds.
Mind has announced the collection of charitable donations to raise the required sum of the bail. Eugene did not break the law and he has all the evidence of that. However, to build his line of defense, he needs to be free.
Eugene Shpytko has always been and still remains a true patriot of Ukraine, who has dedicated himself to helping the Ukrainian army since the very first days of russian aggression. Being a father of three children, he could evacuate abroad. But he decided to stay in Ukraine to support his country.
Taking into account the wide publicity, the required amount of money was raised in six days. The fundraising has been stopped. The Mind editorial office and Eugene's family are extremely grateful to everyone who responded to the crowdfunding initiative. According to the law, the bail is repayable, so at the relevant stage of the proceedings all the money will be returned to the providers.
The investigation is ongoing. For the time being, Eugene Shpytko has no right to announce the details of the trial.
In detail. Taking into consideration the great resonance of the case and the fact that the accusations may be applicable to many members of the volunteer movement, we consider it necessary to clarify the situation and its background.
No humanitarian cargoes were involved, figured or implied. So what really happened?
In the early days of the war, one of the most pressing issues became the provision of necessary equipment to our defenders. This problem is still remaining, based on the number of requests for protective plates and bulletproof vests that were sent to Eugene Shpytko, even when he was in custody.
The voluntary efforts have been focused specifically on solving the problem of military equipment.
This problem has two components.
1. There are a lot of counterfeits on the Ukrainian market. To a large extent, they appeared with the best intentions to fill the apparent shortage of bulletproof vests at the peak of their need. It's understandable, but such equipment can literally cost someone's life: the Internet is full of videos, where a plate made of improvised materials, weighing nearly 10 kg, is pierced by the bullet. Therefore, the most important task has been the finding of the certified, light, reliable bulletproof vests in sufficient quantities. Hence the second component of this problem appeared.
2. Lack of such high-quality nomenclature in free access. Manufacturers – usually major international companies with a long history – do not trade with individuals and retailers. They do so, in particular, in order to control which people receive their products. The optimal counterparty for them in the foreign market is a specialized large professional company, ideally with state ownership. In Ukraine, the structures of Ukroboronprom (Ukrainian Defense Industry) were such a company that purchased large consignments of high-quality certified equipment.
These structures, in their turn, also did not work with individuals at the beginning of the war. Therefore, addressing them for consignments of equipment, Eugene Shpytko together with the like-minded people worked through a legal entity on a non-cash basis. This cooperation is recorded in official agreements. Moreover, anyone who has ever dealt with state-owned companies and especially with dual-use goods, imagines the level of inspections and verification that needed to be passed for this purpose.
That means that specific goods were purchased at the request of specific users and delivered to them under the act of transfer. There was no intention to make any profit from this activity.
Eugene Shpytko was involved in this work mainly as a coordinator and information center – he received requests for help.
One of such requests, which was responded to, ended with an application to law enforcement agencies.
Possible reasons for such a situation:
1. Excessive activity of law enforcement agencies, which are tasked to monitor the operations with humanitarian aid with particular attention. The editorial office fully supports such activities, but not when the quantitative indicator exceeds the qualitative one.
2. Personal "greetings" from the people that appeared in a few Mind publications. There have been many of such investigations, and there are always enough of "well-wishers".
The damage from this situation is multilevel.
Reputational damage to the publishing office has to be assessed yet, although now we do not record any outflow of partners and advertisers. Gratitude for this credit of trust goes far beyond just a business relationship.
Many volunteer organizations are working according to the described format. Àccording to information from the Mind editorial office, many of them have suspended their activities until the details of the "Eugene Shpytko's case" are clarified. Many active volunteers are now afraid of becoming the next victim, what was an aid yesterday can be interpreted as a criminal act today.
Mind hopes to clear up all the misunderstandings as soon as possible and once again thanks to everyone, who has provided and continues to provide assistance.
If you have read this article to the end, we hope that means it was useful for you.
We recommend you to join the Mind Club. To become a member, you need to subscribe for $7 per month.
Your support is very important to us!
Why do we introduce paid subscription?
High-quality and independent journalism takes a lot of time, effort and is expensive – it's really not cheap. But we believe in the prospects of business journalism in Ukraine, because we believe in the prospects of Ukraine.
That's why we are creating a paid monthly subscription – Mind Club.
If you read us, if you like and appreciate what we do, we invite you to join the Mind community.
We will develop Mind Club: the amount of materials, available services and projects. As of today all the existing members of the club:
Help to create and develop quality independent business journalism. We'll get the possibility to continue empowering and improving the quality of our materials.
Visit a website – without any banner ads.
Get access to Mind's «closed» materials (a monthly issue where we explore and analyze how entire industries are doing; and weekly analytical summaries).
Free access to Mind Invest Club events for subscribers, and special terms – for other Mind events.
Smart Power. Business owners who become Mind subscribers will get access to a system violations aggregator from Mind and Skazhy.ua analysts. If your business has problems with dishonest officials or competitors, we will analyze whether their behavior is systemic, and together we will be able to solve this problem.
We will continue to develop Mind and add useful rubrics and services for your business.
We work to ensure that our journalistic and analytical work is of high quality, and we strive to perform it as competently as possible. This also requires financial independence. Support us for only UAH 196 per month.
You can unsubscribe at any time in your LIQPAY account or by sending us an email: [email protected]
Stay tuned for business and economy news on our Telegram-channel
Mind.ua