How war facilitates the technology development
Part 2: The path of implementing innovations
Previously, Mind explained how war stimulates Ukrainian entrepreneurs to invent new technologies. Equally, during times of rapid change and danger, the integration of innovations into business processes occurs actively. These may have taken a while to consider under other circumstances. Adapted to Ukrainian realities, they allow for quicker response times to challenges, increased sales, improved customer service, and the ability to scale to new markets – which for Ukrainian businesses is almost a guarantee of survival now. Almost 50% of respondents who participated in the study of the state and needs of small and medium-sized businesses (SMEs) in the context of a full-scale invasion, noted that the recovery of Ukrainian business is most hindered by the lack of financial resources in the country: low customer solvency, unavailability of credit funds, and lack of business equity, etc.*
In this issue, Mind, together with the international business community Board, talks about Ukrainian companies that have quickly integrated technologies into their business processes and products to adapt to new challenges, as well as about high-tech projects capable of enhancing Ukraine's competitiveness in the global space.
Tobi Sho – essential furniture and AI
Since February 2023, the company Tobi Sho (essential furniture) has integrated ChatGPT into its business processes.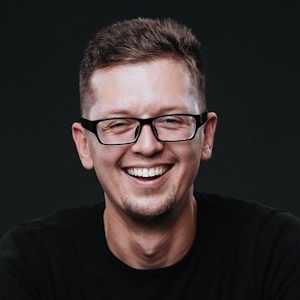 "This is an e-commerce business, and it is very important for us to have quality goods, good service, and differentiation among competitors," explains Yuriy Kucherovsky, the owner of Tobi Sho and a member of the Board business community. "We experimented with writing keys and names for product cards; populating the website with content; creating product descriptions; writing scripts for working with customer reviews; creating a structure/plan for content units; updating package status. At some stages of content preparation, we were able to speed up task execution by 50%. In this way, we freed up time for other tasks and increased work productivity."
.
Sheriff security provider – working during blackouts
There are sectors whose efficient operation depends on reliable power supply. Among them are alarm systems. Sheriff security provider managed to avoid potential problems by implementing new technological solutions.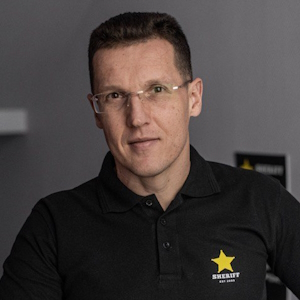 "The crisis related to the blackout left almost 40,000 customers without communication and consequently without protection," says Dmytro Stryzhov, CEO of Sheriff holding and mentor at the Board business community. "In a matter of days, the team found a solution for the alarm system to work without electricity – and within a week, Sheriff created and developed an anti-blackout system. We urgently launched the MySheriff mobile application with a solution for calling a response team to a site without power if needed. And all thanks to our team that never stopped, regrouped, tested hypotheses, and continued towards the goal. Today our crews can be found in Kyiv and its province, in Lviv, Rivne, Chernivtsi, Vinnytsia, Lutsk, Odesa, Dnipro, Chernigiv, and soon in Khmelnytsky, Ivano-Frankivsk, and to be continued.".
To ensure a constant internet signal, the company connected users to the network via fibre optic cable or Ethernet technology, recommended replacing the equipment with modern ones from partner Ajax Systems, the advantages of which include multiple communication channels, wireless connection, battery-powered sensors, the ability to expand the system, easy control from a smartphone, and receiving information about any changes on the site.
Launched during a full-scale invasion, the MySheriff mobile application made it easier to contact the support through any convenient messenger in the application. In addition, users gained the ability to make a "one-click" payment, access to the electronic contract, history of rapid response teams' visits to the site, answers to questions in the FAQ section.
Technological vector: Building Ukraine's image as a "Web3 Country"
Building Ukraine's image as a Web3 country could be an important step for economic development and attracting investments against the challenges the country faces. This is being actively worked on by the team led by Markiyan Ivanichok, CEO of 727.ventures and member of the Board business community. The company's goal for 2023 is to demonstrate the potential of blockchain technology through projects with the Ukrainian government (including the Ministry of Digital Transformation's projects) and Ukrainian companies (large enterprises)..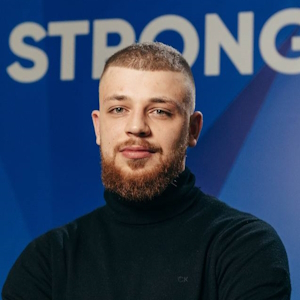 "We see our venture studio's mission in changing the perception of blockchain in Ukraine. Both among Ukrainian businesses and state institutions," says Markiyan Ivanichok. "By the way, we were lucky with the Ministry of Digital Transformation team. Their understanding of the value of blockchain technologies is close to the best global practices.
On the contrary, Ukrainian business is just starting its journey to incorporate Web3 technologies into solving their tasks.
Here's an example. Every year one of the world's most influential business outlets publishes 50 of the brightest cases of how large companies worldwide are using blockchain. These span different industries and markets. Just a handful of these cases relate to the issuance of tokens – all the others are about information management, verification of digital identity, control of goods supply and their quality.
By contrast, in Ukraine – we are aware of this situation well because, as a venture studio, we organise global events involving businesses and, of course, communicate a lot with national leaders – not all top players can simply name these opportunities and formulate a task for resolution. Last year our team moderated one of the streams in Lugano. And in the corridors, we heard all sorts of things about Web3. The best epithet was "casino"..
But where some despair at our "backwardness," others see opportunity. We count ourselves among the latter. We believe that our country can bridge this gap in awareness very quickly.
Our product is precisely to aid companies in transitioning from a Web2 mindset to Web3. 727.ventures is seeking companies ready for such a transition. We invest technological competencies in them, preparing them for new rounds of funding. We remodel the company from the inside, turning an idea into a mature business that shapes niches and markets.
It's not just about big leaps forward, but about potential hyper-changes. One of the projects our team is working on will give metaverses the opportunity to combine the economies of different markets: from education to the online event market, from the gaming sphere to advertising campaigns. Each of these markets is individually measured in hundreds of billions, and some in trillions of dollars annually.
By building trade routes between them, this project will forever change the established form of "communication" of sector economies. Even if we use the simplest and most understandable monetisation system – a transaction fee – we can talk about a turnover of $7-10 billion by 2027.
---
*The research was conducted as a part of the Initiative for the Economic Revival of Ukraine, implemented by the Centre for Innovation Development, the Office for Entrepreneurship and Export Development, the Diya.Business National Project, Advanter Group supported by the Ministry of Digital Transformation, the Ministry of Economy, the Ministry of Finance, the State Tax Service, the Chamber of Commerce and Industry of Ukraine and with the assistance of the United Nations Development Programme in Ukraine within the UN Peacebuilding and Recovery Programme with financial support from the European Union.
If you have read this article to the end, we hope that means it was useful for you.
We work to ensure that our journalistic and analytical work is of high quality, and we strive to perform it as competently as possible. This also requires financial independence. Support us for only UAH 196 per month.
Become a Mind subscriber for just USD 5 per month and support the development of independent business journalism!
You can unsubscribe at any time in your LIQPAY account or by sending us an email: [email protected]