Why Ukraine Suffers Huge Losses from African Swine Fever
And how Ukrainian pig breeders destroy each other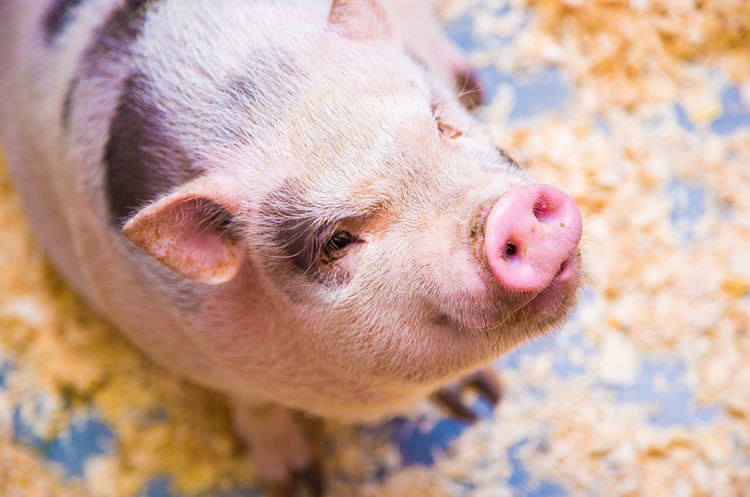 Fewer and fewer people are willing to get involved in industrial pig breeding. Despite the high potential and investment attractiveness of this business bringing over 100 percent of annual profitability provided that production processes and cost control are properly organized, the number of entrepreneurs ready to invest their money and effort in pig breeding shrinks every year.
The Mind has already published a column explaining why the Ukrainian pig breeding is still ineffective. Nikolay Babenko, CEO at the Center for Improvement Animal Breeding, pointed out the first problem of this industry – the annual overspending of about 8 billion hryvnias on feeds and veterinary drugs. In this column, he focuses on the second most important issue of the industry – the uncontrolled proliferation of African swine fever.
The Ukrainian pig breeding increasingly resembles a gambler's game where only the casino always wins. Every year, pig population in Ukraine decreases by up to 500,000 livestock units. But such a decrease stems from an economic issue – farmers' losses, not from the veterinary problem of African swine fever (ASF). This problem, just like the first one, is grossed over, and the real causes of ASF proliferation in Ukraine are deliberately ignored.
In 2018, ASF outbreaks were registered in countries neighboring Ukraine, such as Poland, Romania, and Hungary. The disease continues spreading in Ukraine. But today, not every such case is officially registered in this country.
The map of officially registered AFS cases in Ukraine in 2012–2019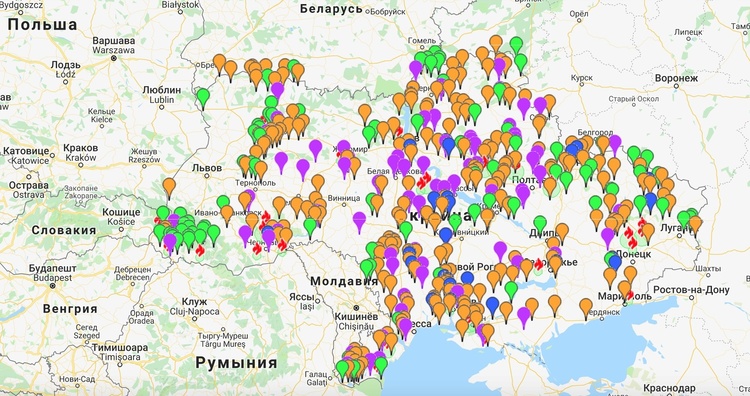 Source: http://www.asf.vet.ua
Why does AFS spread in Ukraine so quickly? In our opinion, the main reason is that industrial pig breeders are not protected, i.e. they are not compensated for pigs exterminated in the case of an AFS outbreak. Less than 1 percent of the value of exterminated pigs was compensated by the government to farmers in the timespan of 7 years over which the disease was regularly registered. During these years, the government has been failing to find 150 million hryvnias to compensate the industrial pig breeders for their losses. At the same time, poultry producers receive billions of hryvnias in governmental subsidies.
How should pig breeders be protected? Considering the scale of losses from ASF suffered by businesses and the whole economy, governmental subsidies should have been long reallocated in favor of pig breeders as opposed to poultry producers who already have strong positions. In December 2017, attempts to change the unfair governmental subsidization patterns for 2018 were made, but they resulted in failure.
Who is opposing the efforts? Even the Ukrainian Association of Pig Breeders spoke out against depriving poultry producers of their subsidies. Particularly, in its statement, the Association refers to totally misleading information: "...the profitability of poultry and egg production significantly lags behind other agricultural industries... In 2016, the profitability of chicken meat and egg production was 4.9 and 0.6 percent respectively".
These data are a big surprise, as it was 2016 when many pig breeders operated at a loss. By contrast, poultry production delivered a minimum profitability of 25 to 50 percent during each production cycle, which translates into 150–300 percent of annual ROI with six cycles a year. And complete-cycle poultry producers had even a better ROI.
What does the lack of compensation mean for a pig farm in case of AFS outbreak? The only outcome is bankruptcy. That's why both households and industrial pig farms began concealing the disease. There are a lot of cases when just before the official announcement of ASF outbreak, a farm owner decides to sell the whole livestock of pigs potentially infected with the virus. Adult pigs are sold to saluter houses, and small pigs are transferred to other farms for breeding. That's why no farm is safe from ASF.
What should be done? This problem should be given more attention, as the risk to lose the domestic pig production is higher than ever. When fighting the disease, measures taken by poultry producers to protect their business can serve as an example. In their industry, there is also a disease with strict quarantine regulations – avian influenza. And the same public agency is in charge of preventing the proliferation of both diseases. Except for two cases known to a narrow circle of persons, no one has heard that avian influenza became an issue in Ukraine.